B Tech CSE LEET Artificial Intelligence and Machine Learning
Lateral Entry Courses are a gateway for aspirants who may have missed taking admission after Class XII. Shoolini University offers innovative and cutting-edge LEET courses. Students who have completed a diploma in the subject concerned/related subject or an equivalent examination, can apply for our Lateral Entry Course.
Have you ever thought of designing self-driving cars, creating live human detection techniques, or create an intelligent machine? B Tech (CSE) Artificial Intelligence and Machine Learning helps visionaries bring these things to life.
If you are learning to code and want to join the next wave of technology with artificial intelligence, this course is a good fit.
Shoolini University has a highly specialised course that explores and develops methods to make computers or machines intelligent. It discusses AI methods based in different fields to present a unified treatment of machine learning problems and solutions. These fields include Neural Networks, Signal Processing, Control, Data Mining.
Computer-based solutions are getting smarter due to recent advances in machine learning, often called deep learning. This specialisation is designed to enable students to build intelligent machines with a cutting-edge combination of machine learning, analytics and visualization technologies.
Benefits of the course:
Specialisation in Python
Collaboration with Ikigai Lab, IIT Kanpur
Industry collaboration with Algo8.AI and AADDOO.AI
Students of this course can also enroll for certification in a recognised Amazon Web Services (AWS) academy that prepares students for industry roles. This helps our students to prepare for a career in the rapidly-growing cloud computing space as they pursue industry-recognised AWS Certifications.
Key areas of research
Drug Discovery | Intelligent Apps | AI-based Health System
Career Opportunities
| | | |
| --- | --- | --- |
| Machine Learning Engineer | | Business Intelligence Developer |
Course Information
Eligibility
A diploma in any field of engineering or technology with minimum of 55% marks.
---
Admission Criteria
Shoolini University's multiple choice entrance test.
---
Semester Fee
₹ 1,04,302
* One-time refundable security fee of Rs. 10,000
Latest News
Quick Links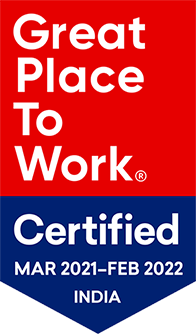 Information About
Information For
Quick Links
Contact Us
City Office:
SILB, The Mall, Solan - 173212 Himachal Pradesh
Address:
Shoolini University, Kasauli Hills, Solan, Himachal Pradesh. 173229
Mailing Address:
Accounts/ Fee:
01792-352002, +91 9736745800
Reception:
01792-350000/ 7807899712
×
APPLY FOR ADMISSIONS 2021