Scholarships - Shoolini University - Himachal Pradesh
Admissions Open
Management
Applied Sciences
Basic Sciences
Law
Media
Arts
Hotel Management
Yoga
Scholarships
Shoolini University Scholarship Scheme
Academic Year 2021-22*
Process for award of financial aid/scholarships at Shoolini University
Every year, Shoolini University offers close to five hundred scholarships to deserving students. The nature of scholarships can be either merit scholarships, need scholarships or merit-cum-need scholarships. The value of the scholarship ranges from 10%-100% of the tuition fee waiver, on a case-to-case basis.
Please note that no scholarships are granted towards hostel fee.
Process for award and monitoring of scholarships is very simple:
We advertise all scholarships on offer on our website and in our application form.
All terms and conditions related to award and continuation of these scholarships are transparently displayed on the website. Students are requested to read these terms and conditions carefully.
At the time of filling the online application form, students can choose the desired scholarship.
Eligible students will be informed through their admissions counsellors within 7 days of applying for a scholarship.
In case of need scholarships and need-cum-merit scholarships, eligible students must undergo a short telephonic/ personal interview with the head of the University Scholarship Committee.
Once the documents are verified, student will receive a formal e-mail confirming the award of the scholarship.
We would like you to appreciate that the number of applicants for a certain scholarship are always more than the number of scholarships available. Only the most deserving students will receive the scholarship. Therefore, sometimes, even after meeting the eligibility conditions, the Scholarship Committee may be constrained to reject a request for scholarship and offer the same to more deserving students.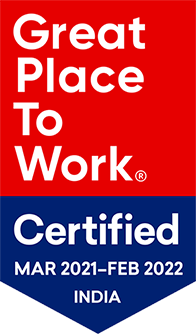 Information About
Information For
Quick Links
Contact Us
City Office:
SILB, The Mall, Solan - 173212 Himachal Pradesh
Address:
Shoolini University, Kasauli Hills, Solan, Himachal Pradesh. 173229
Mailing Address:
Accounts/ Fee:
01792-352002, +91 9736745800
Reception:
01792-350000/ 7807899712
×
APPLY FOR ADMISSIONS 2021