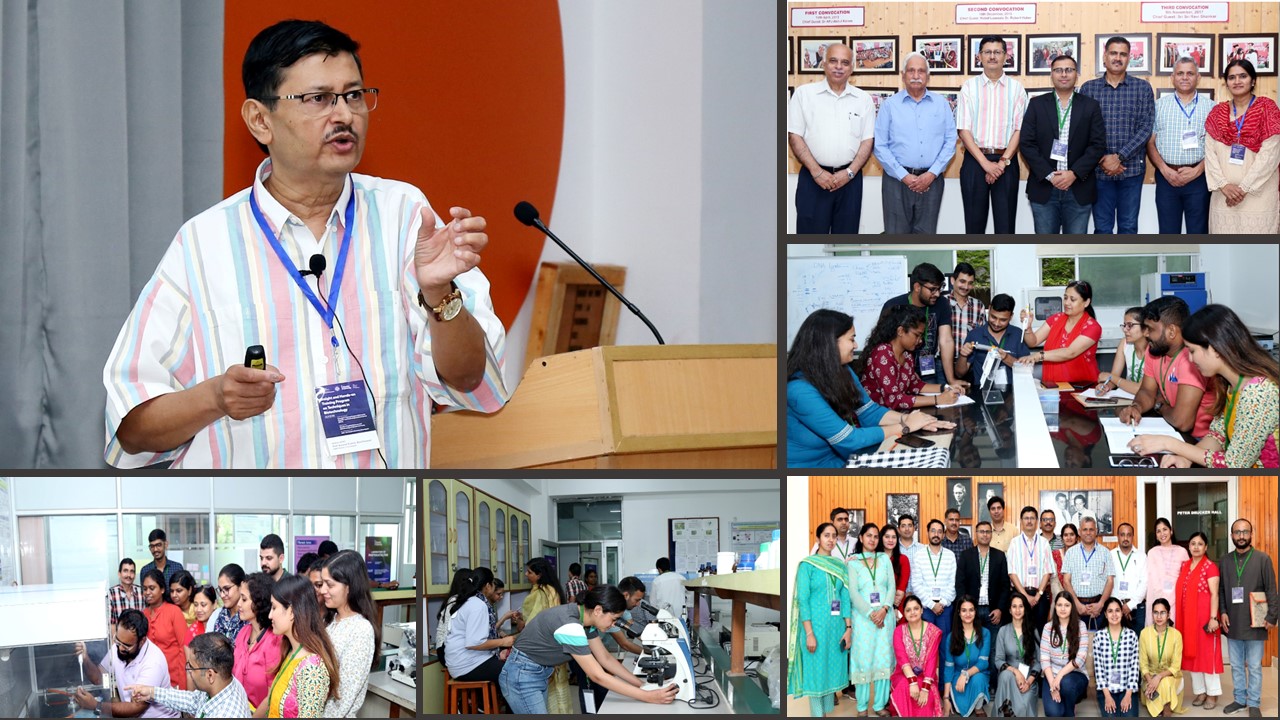 Faculty of Applied Sciences and Biotechnology, Shoolini University conducted a week-long training programme.
Solan, July 29
The week-long training programme organised by Shoolini University in collaboration with the Sophisticated Analytical Instrumentation Facility (SAIF) at Central Instrumentation Lab (CIL), Panjab University, Chandigarh, concluded recently.
The Faculty of Applied Sciences and Biotechnology (FASB) organised the training programme on Techniques in Biotechnology. Former Vice Chancellor of Panjab University and Department of Biotechnology Professor (Emeritus) RC Sobti was the programme's mentor.
'Synergistic Training Programme Utilising the Scientific and Technological Infrastructure' (STUTI) is intended to build human resources and knowledge capacity through open access infrastructure across the country.
On the concluding day, Faculty of Applied Sciences and Biotechnology Dean Dr Anuradha Sourirajan presented a report on the seven-day training event. This was followed by the closing remarks of chief guest Dr Sobti, Chancellor Prof PK Khosla, Registrar Prof Sunil Puri, Vice Chancellor Prof Atul Khosla and the participants. Some enthusiastic participants presented feedback 'on-stage' and were awarded certificates.
Earlier, Prof and director at the Yogananda School of AI, Computer and Data Sciences Ashish Khosla gave a talk on 'Artificial Intelligence'. He emphasised the need to merge Biotechnology and Artificial Intelligence.
Professor and former chairman of the Department of Botany at Panjab University, Inderjit Singh Dua, who specialises in Agricultural Biotechnology, delivered the expert talk.
Director (IPR) and Professor Prof Kamal Dev gave a technical talk on 'Observation of Transformation Results by Blue-White Selection'. He discussed the recombinant screening, selection and analysing methodology.
Participants from across India attended the event. They got valuable knowledge while enjoying the serene beauty of the foothills of the Himalayas, where the University is located.