Shoolini Green Diaries
Hi there! Welcome on board Shoolini University's virtual green yard. You are on this page because you have received a gift of nature from Shoolini University. This gift has one of the below tree saplings, which takes you a step closer to environmental sustainability.
Read further to know more about your tree, and how to nourish it!
1. Santalum Album (Sandalwood)
Know Your Plant!
The Santalum Album, commonly known as the Sandalwood tree or 'Chandan', is a sacred tree. It holds enormous significance in religions like Hinduism, Jainism, and Buddhism. The wood of the Sandalwood tree is used in alternative medicine like Ayurveda due to its therapeutic, cosmetic, & medicinal properties. The Chandan tree is used across the globe for multifold purposes and is one of the most precious and priceless species. Sadly, the Indian Sandalwood stands prone to extinction due to over-exploitation.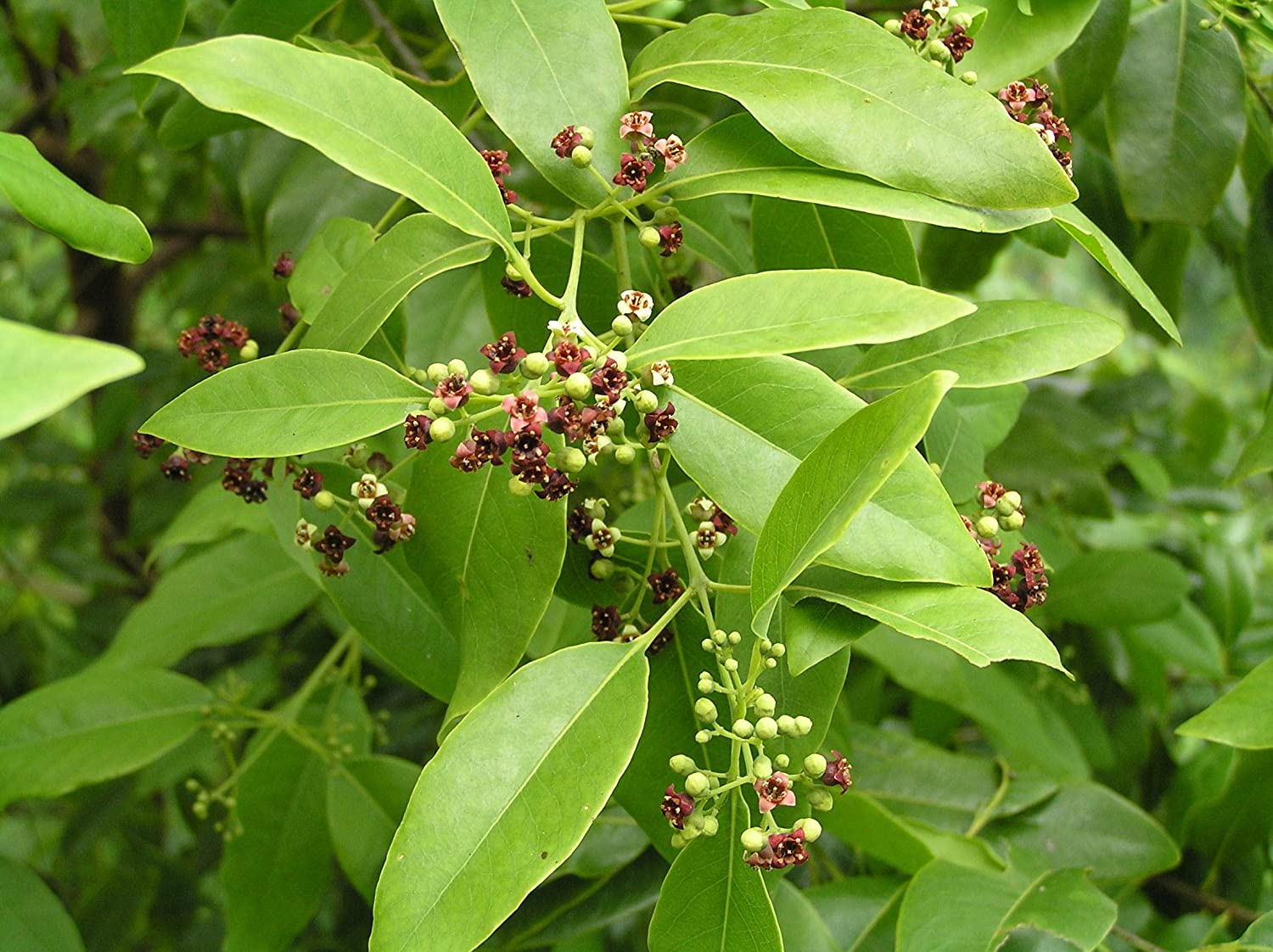 Here is some good news! You can now grow this beautiful tree in your backyard and take a big step towards conserving this sacred class of trees! Let us show you how.
Care for Your Plant - This is how!
The Indian Sandalwood blooms in dry areas that receive moderate rainfall and generous sunlight. Sandalwood tree is semi-parasitic in nature and will need to grow very well with 'oldinenthra' plant around it to derive nutrition. The tree can go up to 30 ft., live for a century, and flowers after turning 5-7 seven years old. Its fragrance will also develop after flowering starts. Let's begin!
Pick a spot in the outdoors with plentiful sunlight. It needs 6+ hours of sunlight daily & a 2 ft. wide and 2 ft. deep pit.
Create nutrients by combining manure & earth mud in the ratio 1:2: and fill 1/3rd of the pit with this mixture.
Plant your sapling in the center of the pit and plant the 'oldinenthra' tree around it. Fill up the pit with the remaining organic mixture.
Water your plant with half a liter of water 2-3 times a week when the soil on the surface appears to be dry. The soil must be well-drained and not waterlogged.
Give it love as your sapling is now all set to grow into a handsome tree! It needs to be cared for in the first year with manure and it will turn into an independent tree soon! Watch it grow slowly!
2. Koelreuteria Paniculata (Golden Rain Tree)
Know Your Plant!
The Golden Raintree offers spectacular ornamental features. It is also known as the 'Pride of India' for its bright summer bloom and leaves which turn to green from a purple or pink hue. The yellow flowers of the Golden Rain form grand clusters that grow up to 30 cm long. It is a fast-growing, medium-sized flowering tree that can grow up to 40 ft. tall. Due to its ability to withstand alkaline soil, heat, insect attack, drought, and air pollution, the Golden Rain is perfectly suited to be planted in urban settings.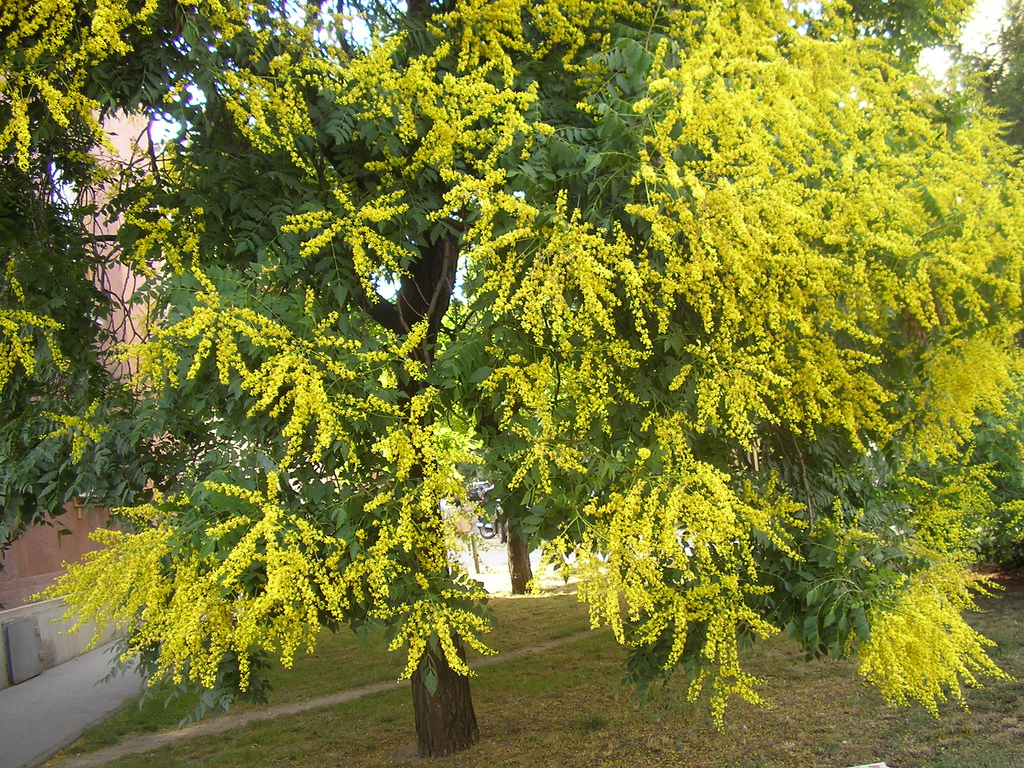 Care for Your Plant - This is how!
Caring for the Golden Raintree is not difficult! It perfectly fits the city life!
Pick an outdoor spot as the Golden Rain is a sun-loving tree and thrives in moist soil. It needs 6-8 hours of daily sun.
Plant your sapling in the center of a pit that is 2 ft. wide & 2 ft. deep. Hold the sapling tightly in place with one hand and gently fill the pit with a 1:2 mixture of manure and mud.
Water your plant: Moisten the soil with some water once the pit has been covered. You can water your Golden Rain once a week, making sure that the topsoil is neither too dry nor too wet.
Nourish your tree once every three months with manure, give it love and watch your tree grow 6-15 inches in its first year, and into a majestic tree!
3. Azadirachta indica (Neem)
Know Your Plant!
Azadirachta indica, popularly known as the Neem tree, is an evergreen plant and is indigenous to India & South Asia. The tree is prized for its medicinal qualities & therapeutic significance. It is widely used in Ayurveda, organic farming, preservatives, and cosmetics, due to its healing, antifungal, and antibacterial properties.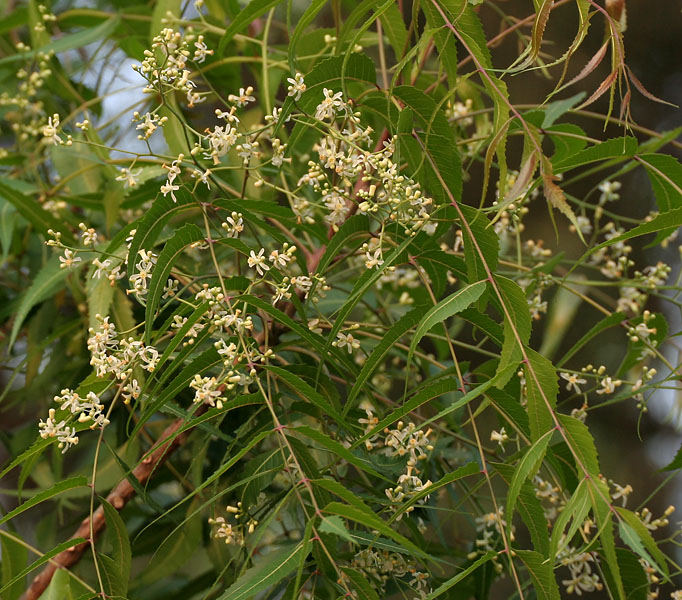 Care for Your Plant - This is how!
Your Neem sapling can grow up to 98 feet tall with fragrant white flowers, and thick bark. The good news is that your plant is sturdy and adaptive to rocky and poor soil. However, it needs a good amount of water. Follow the below steps to understand how to plant and care for your Neem tree.
Pick an outdoor spot as the neem plant flourishes under dry and hot climatic conditions.
Plant your sapling in the center of a pit that is 2 ft. wide & 2 ft. deep. Hold the sapling tightly in place with one hand and gently fill the pit with a 1:2 mixture of manure and mud.
Water your plant weekly but be careful; the Neem plant cannot grow in waterlogged soil. Allow enough time between each watering so that the soil can dry out.
Nourish your sapling with manure regularly and give it love! Your Neem tree has a lot to offer over the span of its life. The plant is symbolic of catharsis, happiness, and prosperity. Sprinkle some love and care & promote wellness &positivity!
4. Quercus Floribunda (Mohru Oak)
Know Your Plant!
The Mohru Oak or Green Oak is an oak native to the Indian Western Himalayas, Afghanistan & Nepal. This variant of the mighty Oak Tree is widely used for fuelwood, charcoal, fodder, revegetation, timber, and essential oils. This majestic evergreen tree grows up to 30 m tall.
Care for Your Plant - This is how!
The Oak tree takes time to grow and root, thus making it essential to transplant during the spring season. You can plant this gorgeous Mohru Oak in 5 simple steps -
Pick an open spot with well-drained, clay type and nutrient-rich soil.
Plant your sapling in a pit that is 2 ft. wide & deep enough to accommodate the root ball of the oak sapling, but must not be deeper than it.
Water your plant regularly and keep your plant moist at all times as it cannot withstand excessively dry conditions.
Nourish your sapling & speed up its growth by regular watering & manuring.
Give it love and remember that the journey of your Oak tree started from a tiny acorn. This metamorphosis symbolizes how small beginnings can explode into greatness with grit and determination. So sit back and savor the bounty of your Oaktree as it will eventually stand tall and provide scenic shade with time!