Research Publications - Shoolini University
Admissions Open
Management
Applied Sciences
Basic Sciences
Law
Media
Arts
Hotel Management
Yoga
Research Publications
The Three Pillars of Research
The research philosophy at Shoolini University rests on three key verticals:
1) Harnessing Himalayan biodiversity, its conservation and sustainable management
2) Development of cutting edge technologies to meet current industrial and societal needs
3) Establishment of Centres of Excellence in areas relevant to the university's research goals and inter-institutional Collaborations for Research and Development
Foundation of Deep Research
Shoolini University is built around the foundation of deep research and innovation capabilities. Our research model is unique to private universities in India. Founded by Dr. PK Khosla -- a retired Vice-Chancellor and Oxford Alumnus -- and mentored by scientists such as Dr. M.S Swaminathan, Shoolini University is today India's top 25 Private University.
For this, a four-tier system for faculty development aided Shoolini's citational research and academic accolades. That research is a strong pillar at Shoolini University is supported by the fact that today we have more than 400 patents and an H-index of 80. Scimago lists Shoolini at 536 and 32 amongst the world and Indian institutes respectively, based on research.
Advantageous Location
Located in the Himalayas, Shoolini University has the richest repository of herbal wealth for discovering biomolecules. Shoolini University, with a hundred patents on Himalayan plants, has the potential of becoming the link road between Indian and foreign universities keen to work on Himalayan flora. With this in mind, the research agenda at Shoolini University is focused on the economic and sustainable development of the Himalayan region.
Benchmarks in Academic Publications
Shoolini University has an H-Index of > 80 with 17080 citations. We have been ranked 34 among the top Indian institutions of higher learning by SCIMAGO Institutions Ranking in 2020. Quacquarelli Symonds (QS) rankings have also ranked us #1 in Citation in India and #14 in Asia.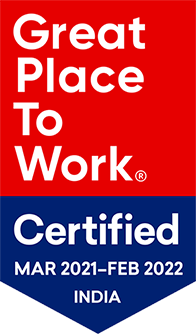 Information About
Information For
Quick Links
Contact Us
City Office:
SILB, The Mall, Solan - 173212 Himachal Pradesh
Address:
Shoolini University, Kasauli Hills, Solan, Himachal Pradesh. 173229
Mailing Address:
Accounts/ Fee:
01792-352002, +91 9736745800
Reception:
01792-350000/ 7807899712
×
APPLY FOR ADMISSIONS 2021