Recognitions
Shoolini University is a young university set up in 2009. Since then, we have become a well-recognised name in research, student output and innovation. One of the youngest private universities in NIRF ranking and ranked among the top 600 globally by Scimago.
The university has UGC recognition with NAAC accreditation. Several courses are recognised by the National Board of Accreditation. Such accreditations are recognition of our high-acumen faculty, innovative pedagogy and sprawling campus.
With 250+ crore investments in research and innovation and high patents output, the university outperforms India's leading technical and science universities for its quality of research.



UGC

Shoolini University was established by an Act of Government of Himachal Pradesh in 2009 and it is recognised by the University Grants Commission (F No. 8-1/2010(CCP)-1/PU), dated 7.2.2011).






NAAC

Shoolini University has received accreditation from National Assessment and Accreditation Council (NAAC), which is an autonomous body established by the University Grants Commission (UGC).

The University is accredited by NAAC, making it top 15% in India. Excellent for research in Biotechnology by CCI & GTU having 100+ labs with world-class rooms, lecture halls & other facilities.




NIRF

According to the National Institutional Ranking Framework (MHRD), Shoolini University has the following rankings:

Overall: 101-150

Rank 89 among universities

Management Sciences: 76-100

Pharmaceutical Sciences: 36

Engineering: 103

ISO Certified 9001:2015, the university has successfully saved a spot for itself amongst the recognized Private Universities on the website of AICTE.
Since inception, we have achieved multiple successes:
Shoolini University certified as Recognised Social Entrepreneurship, Swachhta and Rural Engagement Cell (SES REC) Institution.
Outlook-ICARE University Ranking 2020: 16th in top State Private Universities
Career 360: Faculty of Engineering & Technology rated as AAAA Institution
Education World, India's leading Education Magazine, has ranked Shoolini University No. 1 in India for Online and IT-enabled teaching
Atal Innovation Rankings 2020, GOI - Shoolini is ranked in 6-25 in India
In the latest India Today university rankings (India's TIME magazine), Shoolini is ranked 19th among all Indian Private Universities and also India's third-highest patent filer and fourth-highest patent granted
Shoolini featured amongst the most beautiful colleges in India - The Education Tree
QS IGAUGE E-LEAD Certification (E-Learning Excellence for Academic Digitisation).
Shortlisted for THE Asia Awards in category, "Outstanding Support for Students". We are among 8 universities chosen from universities from Asia.
EW India Higher Education Rankings 2020-21: Shoolini ranked 1st in HP in Private Universities and 22nd among private universities in India.
SCIMAGO Institutions Rankings 2020 (536th in world and 34th in India)
Career 360 Rankings 2020, Top Private Universities in India: 39th with AAA rating by Career 360
Accredited with NAAC B++ grade (December 2016 CGPA 2.92)
Great Place to Work Certification in 2020
Pharma Program Accredited by National Board of Accreditation in 2020.
NIRF 2021: All India Rank 89 (Universities)
NIRF 2021: Overall: 101-150
NIRF 2021: School of Management ranked in the band of 76-100 in India
NIRF 2021: School of Pharmaceutical Sciences Ranked 36 in India
NIRF 2021: Engineering ranked 103 in India
Outlook-ICARE University Ranking 2019: 15th in top State Private Universities
Outlook-ICARE India MBA Rankings 2020 in North Zone: 17th in North India
Outlook-ICARE India MBA Rankings 2020 (Top 150 Private MBA Institutions): 32nd Rank
India Today Ranking 2019: 19th in India's Best Private Universities
Awarded 13th best private university by ELETS in 2019.
A+++ Rated Business School by Go Education, Best upcoming Private Business School in India by ASSOCHAM, B School ranked 5thin Research Writing by GoEducation.
Great Place to Study Award by SkillTree
200+ alliances with leading global universities including Seoul National University - South Korea, National Taiwan University of Science & Technology – Taiwan, Lanzhou University – China, University of Arkansas etc. 200+ students in Global Exchange Programs.
More than 600+ patents filed in the past four years.
Nodal remote centre for IIT Bombay, IIT Kharagpur & TCS.
Excellent University for Research in Biotechnology by CCI & GTU having 100+ labs with world classrooms, lecture halls & other facilities.
Among India's most admired Sci. & Tech University by C Fore
Most upcoming Engineering College by ASSOCHAM
Chosen by DST, the Government of India to run multiple national programmes.
Education Entrepreneur of the year 2012 by ASSOCHAM
Shiksha Ratan Award 2012 by AITMA
Ranked 2ndamongst India's private biotech institutions (Bio-Spectrum Survey, 2012)
All India no. 19 among Private Business Schools by Dainik Bhaskar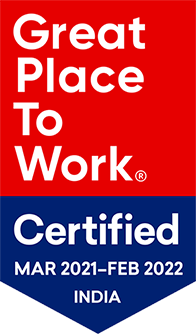 Information About
Information For
Quick Links
Contact Us
City Office:
SILB, The Mall, Solan - 173212 Himachal Pradesh
Address:
Shoolini University, Kasauli Hills, Solan, Himachal Pradesh. 173229
Mailing Address:
Accounts/ Fee:
01792-352002, +91 9736745800
Reception:
01792-350000/ 7807899712
×
APPLY FOR ADMISSIONS 2021