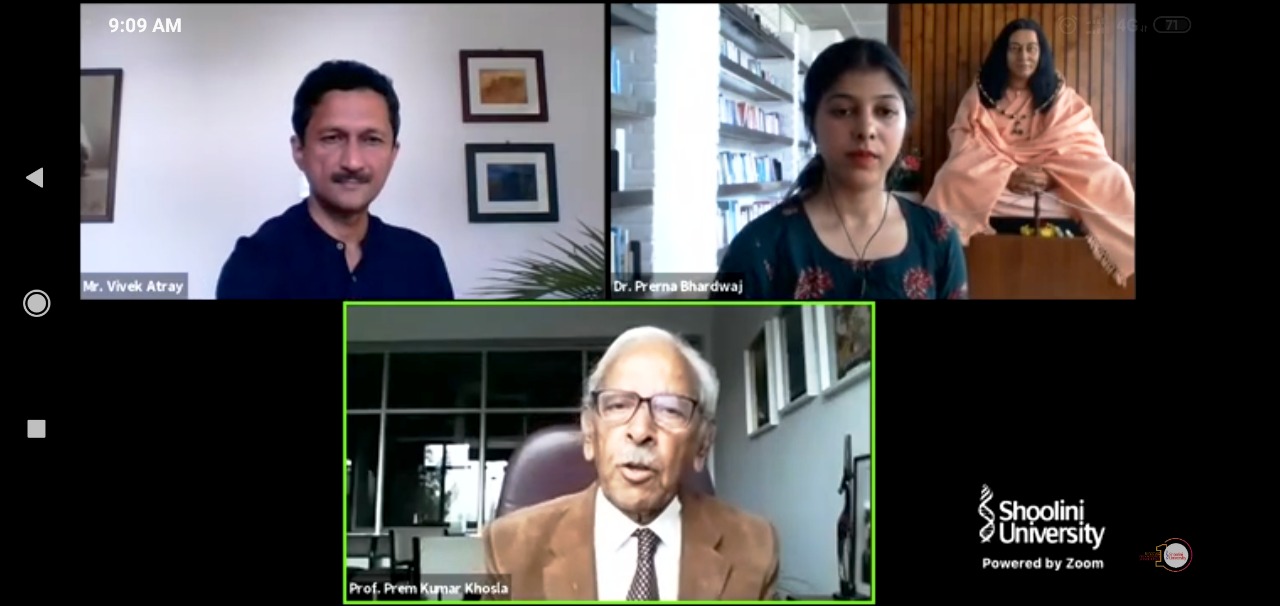 Webinar organised on The Science of Spirituality
Are we really happy: Vedanta speaker
"Everything around us has improved because of science and technology but are we really happy," asked Dr Janki Santoke from the Vedanta Institute, Mumbai, Maharashtra.
The renowned Vedanta philosopher, speaker and author was delivering the keynote address during a webinar organised by the Yogananda Centre for Theology, Shoolini University, on the theme, 'The Science of Spirituality'.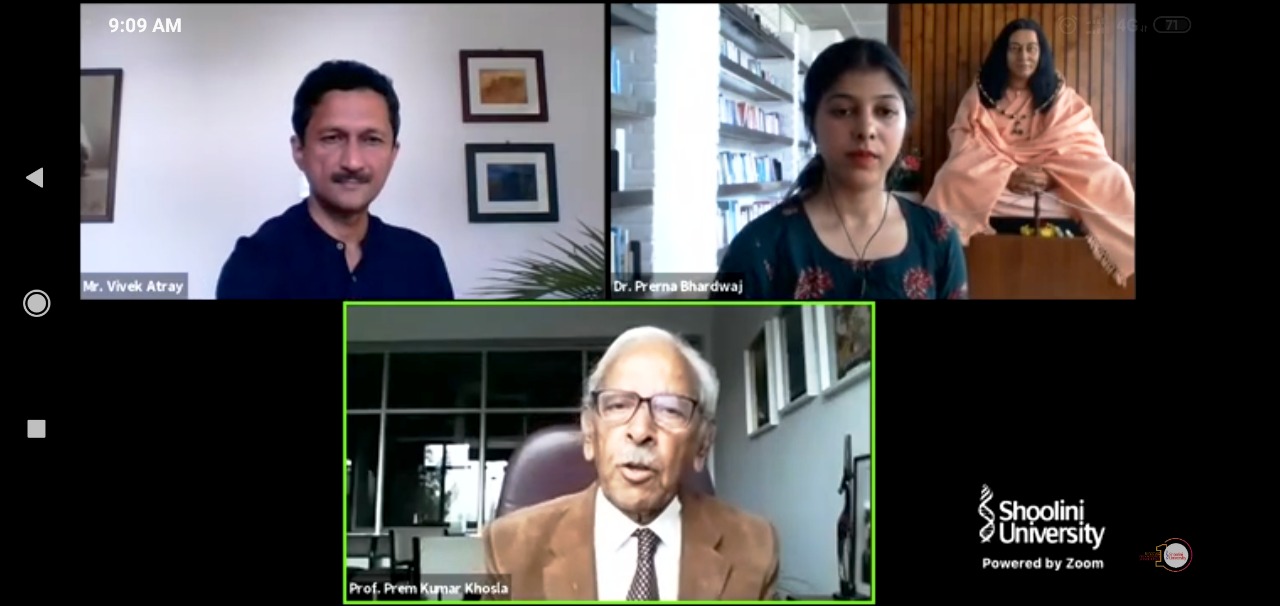 The webinar was inaugurated by Shoolini University Chancellor Prof PK Khosla along with Dr Janki Santoke. She focused on rejoining our original source in spirituality, composed of Ritual, Mythology and Philosophy. She said Ritual and Mythology of various religions were different, but the Philosophical aspect was similar, known as the Eternal Truth of our existence.
For our own happiness, said Dr Janki, we do not have to look out, it is inside us and we should learn the aspect of Science of Spirituality. She added that every action should come from the discrimination of the intellect and not be dictated by our likes and dislikes. By taking decisions based on our likes and dislikes, we complicate our problems or create another problem for ourselves. "It is only by using our intellect that we can make our lives better, and the best way to make our intellect strong is by studying scriptures and applying the knowledge in or daily lives," she stated.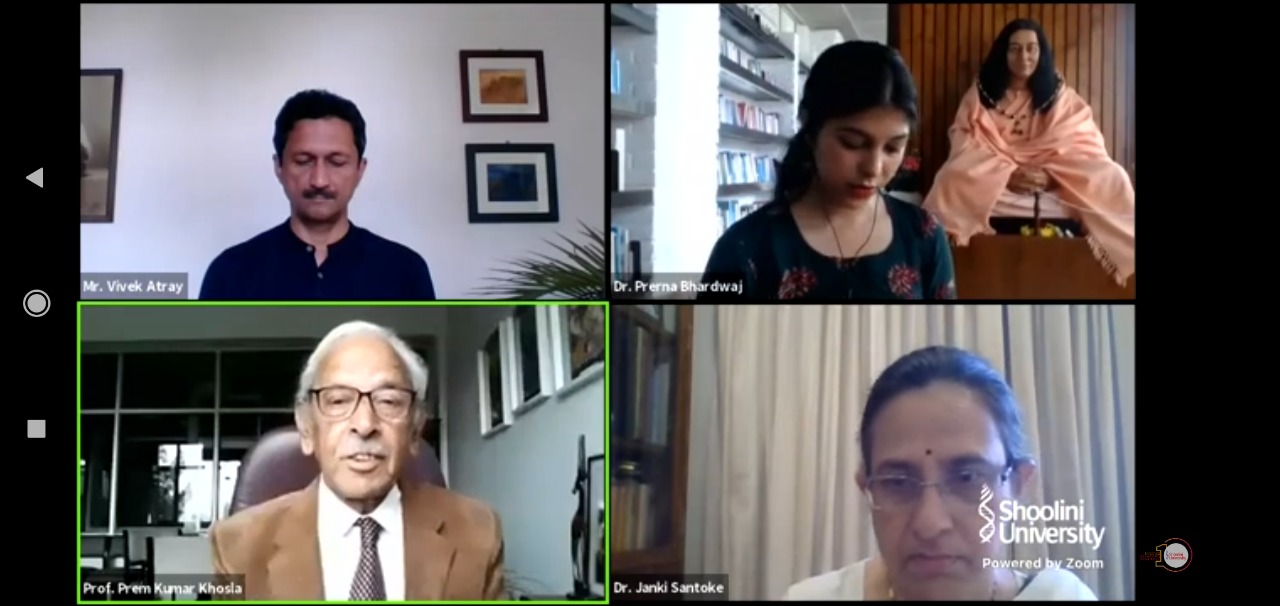 The session was moderated by former IAS Officer, TedX Speaker and author Mr Vivek Atray and Dr Prerna Bhardwaj, Assistant Prof, and Coordinator of the Yogananda Centre for Theology. She said the centre would conduct more such webinars on spirituality and Theology.
The Yogananda Centre for Theology was established in Shoolini University on January 5 this year which coincided with the Birth Anniversary of Sri Sri Paramhansa Yogananda (a pioneering and towering Guru and also recognised as one of the greatest emissaries to the West of India's ancient wisdom). The centre focuses on studying the nature of the divine and religious beliefs.