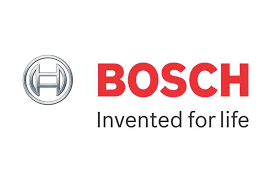 Unique initiative: Shoolini, Bosch India set up hi-tech skill development centre on campus
Here is another first for Shoolini! Shoolini University and Bosch India Ltd. got together to establish a hi-tech skill development centre on the campus. Bosch India selected Shoolini University in Himachal Pradesh to be a part of its Industry-Academia Collaboration for Skill Development (IACSD) initiative, making this the first and only centre of its kind in the state.
It was the vision of Shoolini University Chancellor Prof Prem Kumar Khosla and the extensive experience of Bosch India in skill development which made this hi-tech facility a reality.
The timing for the centre is perfect, said Prof Khosla, adding that the less educated youth of Himachal Pradesh were in dire need to enhance their vocational skills extensively and enhance their employability.
Dr OP Goel, Senior General Manager of Bosch India, stated that India was at a threshold where skilling was the only way to utilise its youth (demographic dividend) entering the workforce. Vocational training could help reduce employability gap on one hand, while creating a pool of skilled manpower for the industry on the other, he said, reiterating that the country aimed to create a resource pool of 500 million skilled workers by 2022.
"Further, the emphasis of New Education Policy 2020 on vocational skills calls for greater engagement between industry and academia to achieve improved outcomes on employability. The objective of IACSD is to work with like-minded universities in the areas of Skill Development of Youth, Trainers Capacity Building, Developing Industry-ready Social Service Professionals, Capacity Building of Non-profit Sector (NGOs) and MSME Capacity Building," he added.
Skill development of youth is aimed at university and college students to enhance their employability and hone their entrepreneurial skills, as well as skilling of less-educated youth. Trainers Capacity Building involves training of vocational and soft skills trainers, technical trainers and a long-term course for skill trainers and is primarily meant for skilling teachers. Therefore, it's a win-win initiative for both the students and teachers.
"Shoolini believes in actively engaging in industry-academia partnerships that help upskill students for the jobs of the future. This is another feather in our cap towards that effort," said Vishal Anand, founder and Pro Chancellor, Shoolini University.
Brigadier Neeraj Parashar, Dean Faculty of Engineering and Technology, Shoolini University, said the company would initially run a training programme for selected teachers, who in turn would train the students based on a specialised syllabus designed by Bosch India. This facility, he said, would also be thrown open to the less privileged and educated youth of the nearby rural areas and then expand to include other areas and initiatives as well. "Overall, it is an exclusive facility which will contribute towards 'Skill India' initiative and nation building," he emphasised.