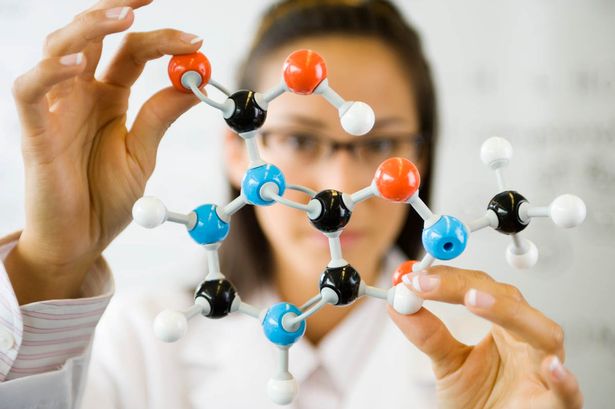 Shoolini researchers find simple cure for Candidiasis
Ronika Angelina
Shoolini University researchers have conducted another successful research that will heal and cure people and give them release from pain. This comprehensive research will have a permanent cure, with no side effects, and easy availability, for the treatment of invasive Candidiasis infections.
Candidiasis, also known as thrush, is a fungal infection caused by a yeast (a type of fungus) called Candida. It lives normally on the skin and many parts of the body without causing any problems until the oval shaped yeasts turn into opportunistic pathogens which aggravate to infection and spread all over the body unless treated on time.
Persons with an impaired immune system, poorly controlled blood sugar and heart conditions are more prone to getting the infection in which fungus turns into pathogens, say experts.
Shoolini University's Biotechnology research team has come up with solutions to provide treatment and future prevention of the fungus using traditional and simple ways involving zero side effects. Essential oils with unique properties are extracted from aromatic herbal medicinal plants and edible plants and fruits. These wonder oils are extracted from Eucalyptus and Mentha (Pudina) plants. Samples were sent for lab testing and the reports proved that these oils are highly effective against Candida Albicans and kills them completely.
Director Cancer Research and Coordinator IPR Cell, Shoolini University, Dr Kamal Dev, said the formulation has been developed in the forms of gels, capsules and ointments for commercial purposes. In the case of Mentha plant, essential oil combined with a little dose of antibiotic is even more effective than the oil alone, which is called combination therapy. Combination therapy has also been converted into gel and named 'Candid Kill'.
Dr Anuradha Sourirajan, Dean, Faculty of Applied Sciences and Biotechnology, said the formulation and therapy was mainly useful for Oral Candidiasis since the Mentha plant had a pleasant flavour and could also be given to infants as the formulation would be soothing and calmative to apply in oral cavity.
The research was initially started by PhD student Prakriti Nidhi under the supervision of Dr Kamal Dev, Dr Sourirajan and Dr Poonam Negi of the Pharmacy department. About a dozen patents have been filed on the subject.
The idea behind such herbal formulations is to totally avoid antibiotics because these antibiotics are toxic to human body if taken in heavy dose in order to kill the fungus. Despite antibiotics being strong in nature the pathogens have become antibiotic resistant, thus causing infection to reoccur, Dr Kamal Dev added.