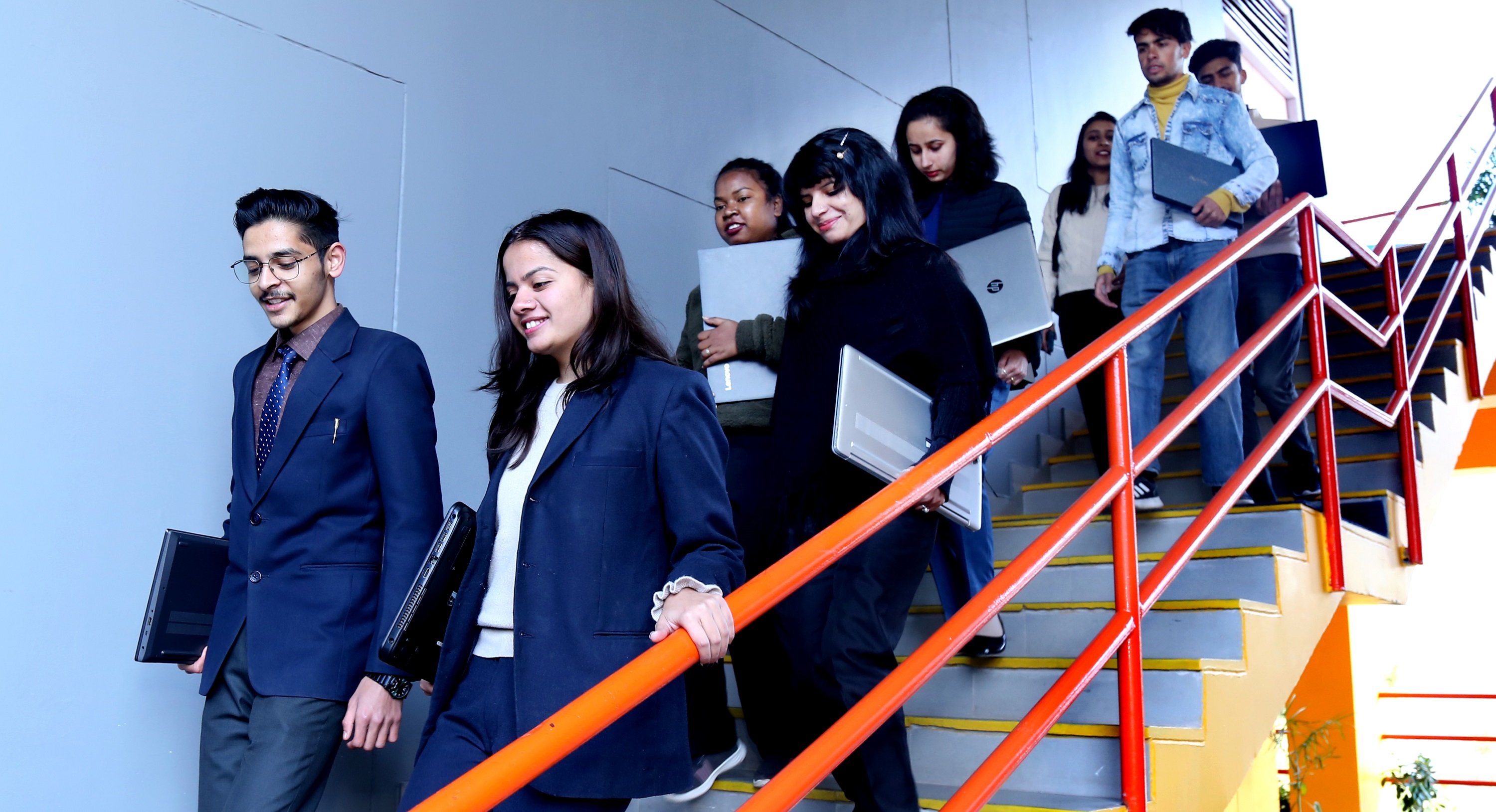 NBA has accredited the Master's in Business Management (MBA) Program offered by the School of Business Management at Shoolini University.
Solan, August 23
The National Board of Accreditation (NBA) has accredited the Master's in Business Management (MBA) Program offered by the School of Business Management at Shoolini University for three years — till June 2025. This is a proud moment for Shoolini as it becomes the first university in Himachal Pradesh to be granted NBA Accreditation for its MBA program. Incidentally, the Bachelor's in Pharmacy program offered by the School of Pharmaceutical Sciences also has the distinction of being granted NBA Accreditation.
The prestigious NBA Accreditation for technical programs comes after an evaluation as per the established standards. This includes, but is not limited to, institutional missions and objectives; organisation and governance, infrastructure facilities, quality of teaching and learning, curriculum design and review, support services, (library, laboratory, instrumentation, computer facilities, etc.) and any other aspect as decided by the General Council and Executive Committee of the NBA, which will help the graduates produced by the institutions as per industry requirements.
The university aims to make its school of Business Management a global destination for top-notch programmes by 2030. At present, the elite Shoolini MBA program is among the most sought-after programs in the region. Students converge here from across the country and abroad. Under its popular international student exchange program, students fly to leading universities in China and Italy for a semester exchange.
Among the latest feathers in the cap of the program is its rank of 102–125 out of a total of 751 institutions that participated in management discipline by NIRF, MHRD, Govt. of India. The university also provides placement with excellent pay packages in well-known companies like Genpact, ICICI Group, LG Electronics, HUL, HDFC Bank, Mercer, Shubham Housing Finance, Marsh and McLennan, Hilti, Tata Hitachi, Airtel, Anand Automotive, Yes Bank, and many more.
Vice Chancellor Prof Atul Khosla said he was very happy and excited about the accreditation result. "Our goal is to find the best jobs for our MBA students, and we will work tirelessly to retain our top spot in NBA accreditation," he added.
The School of Business Management is led by Dean Prof Kuldeep Chand Rojhe. He brings his valuable experience of more than 20 years in various industries and academia to the classroom. He is also involved in funded research projects and worked in corporate consultancy. Thanking the students, parents, and the corporate for their continued support, Prof Rojhe said, "Our next goal is international accreditation."
Several new initiatives have been launched for the MBA program. These include interactive and case-based pedagogy, online learning support through eUniv, project-based learning, social projects, and concentrated intervention by corporate leaders through guest lectures. He stated that the Shoolini MBA was a fully residential program now and students were required to participate in various activities and skill enhancement programs after classes.