Shoolini joins hands with Ghana for research collaboration
Shoolini University has decided to work jointly with the Government of Ghana to create collaboration with Ghana universities for higher education and student exchange programmes. This will prove beneficial for students of both the countries.
This was decided during the visit of Mr Sebastian Beliwine, Acting Head of the Mission of Ghana High Commission and Mr Aaron N. Sintim, Consular and Welfare officer of the Mission, to the Shoolini University campus.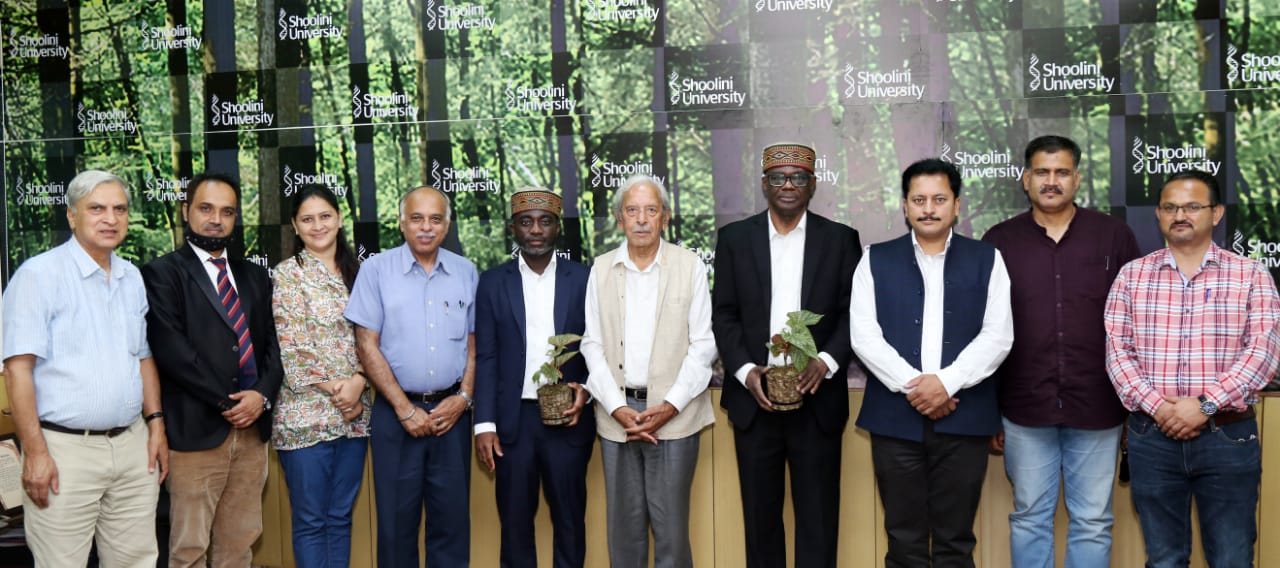 Highly impressed with the innovation and research-led model of this world-class university, the visiting dignitaries appreciated the high ranking and the student-centric policies of the university.
Under international collaboration, Shoolini will connect with Ghana universities for valuable tie-ups concerning joint research, faculty and student exchange. Shoolini, which recently got the 89th Rank (universities) by NIRF, will also offer need and merit-based scholarships to Ghana students. This will open the doors to Ghana students for higher education at the Top 300 University in Asia (QS Rankings).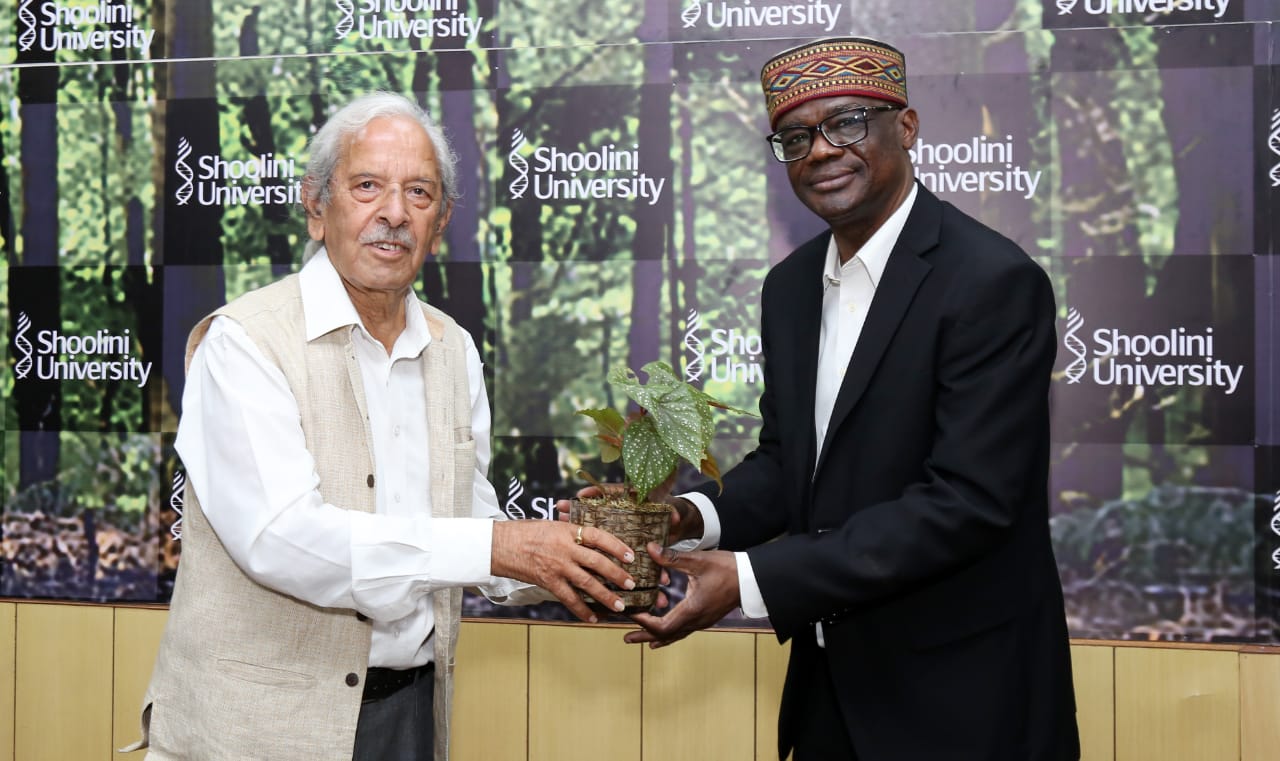 The dignitaries had a meeting with Chancellor Prof PK Khosla. During the talks, it was proposed that a two-member team would visit Ghana for first-hand knowledge about Ghana universities. The team will also work on seeking funds from the World Bank or any other agency.
Director, International Affairs, Dr RP Dwivedi along with Assistant Director International Affairs, Dr Rozy Dhanta said Shoolini was looking for international collaborations with universities in Ghana in joint research, sharing literature information, student exchange, faculty exchange and higher study opportunities. They briefed the team about the rankings, achievements, and mission of the university. "Shoolini can get brilliant students through these tie-ups under the Study-In-India Programme," Dr Rozy Dhanta added.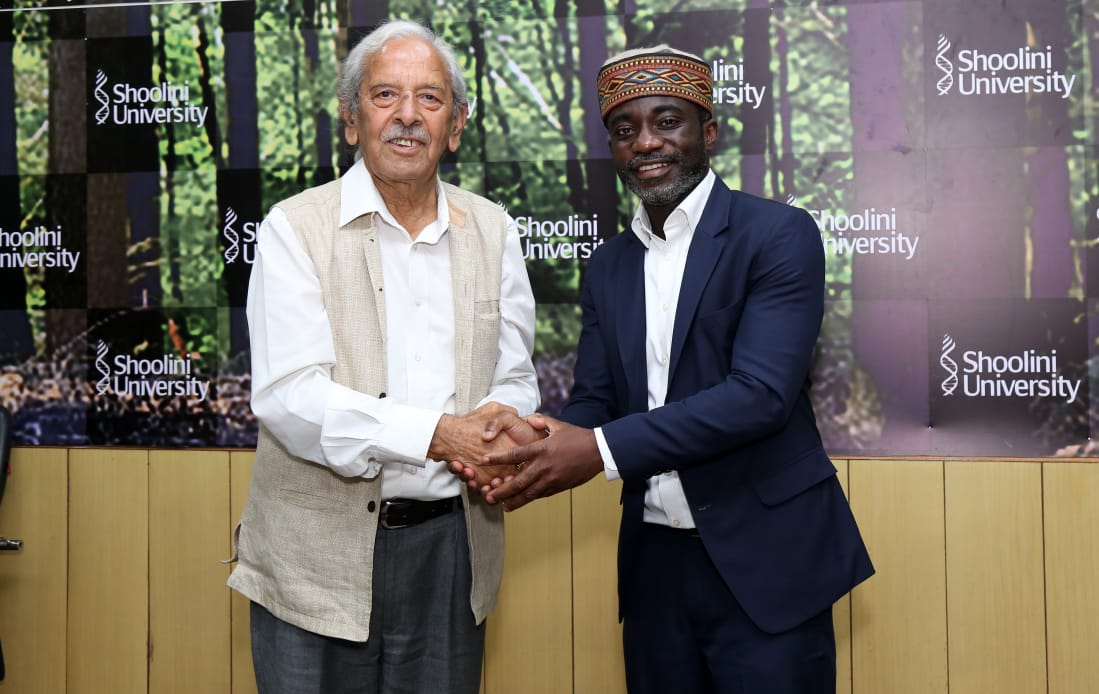 Shoolini University has been shortlisted under the Government of India Study-in-India Programme that offers scholarships to foreign students.
In addition, Prof Khosla proposed a scheme of Faculty Development Programme to Ghanaian teachers for pursuing PhD at Shoolini University on scholarships. These candidates will share their academic experiences at Shoolini University.
This will be a win-win situation for both the parties, Dr RP Dwivedi said.