Shoolini Holds First Principals' Conclave in Mandi
The heads of over 50 schools came together at Mandi on Wednesday for a conclave to discuss various aspects of education. The event was organised by Shoolini University to Among others, principals of Cambridge International School, DAV Centenary School, Mahavir Public School, St Francis Convent, Sai Star Senior Secondary School participated in the conclave.
Shoolini University Founder and President, Innovation and Marketing, Ashish Khosla, and Director of Learning Dr Ashoo Khosla were also present on the occasion. They discussed the new-age careers and the New Education Policy with the school leaders. The enthusiastic principals offered interesting insights.
Explaining the Shoolini ethos, Dr Ashoo Khosla said, the university, "founded by leading academicians and professionals, is a young, research-focused, philanthropic university with the vision to be a Top 200 global university."
Ashish Khosla, an Electronics Engineer from PEC Chandigarh and an MBA from IIM Calcutta, said, "Shoolini University is NEP compliant and provides a combination of subjects that make students future ready."
Shoolini University Vice Chancellor Atul Khosla said, "Ranked sixth in Asia and No. 1 in India in research output (citations per paper), Shoolini's focus on research and innovation is critical and of utmost importance".
He said it was the first of a series of conclaves to be organised by Shoolini University.
With the Principals' Conclave, "We aim to create a platform to discuss important issues in education and join hands with schools to create a progressive future for students. It is our role to take India to the next level of innovation and this cannot happen without the collaboration of schools institutions of higher education," said Shoolini University Vice President Avnee Khosla.
Shoolini University Head Outreach Shikha Sood said, "We are committed to carve out a success path for the students of Mandi district. For this, we will greatly appreciate the support of educators."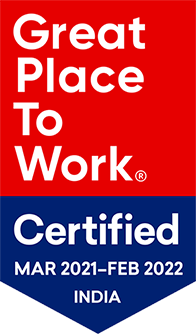 Information About
Information For
Quick Links
Contact Us
City Office:
SILB, The Mall, Solan - 173212 Himachal Pradesh
Address:
Shoolini University, Kasauli Hills, Solan, Himachal Pradesh. 173229
Mailing Address:
Accounts/ Fee:
01792-352002, +91 9736745800
Reception:
01792-350000/ 7807899712
×
APPLY FOR ADMISSIONS 2021