Shoolini develops chemicals from non-petroleum resources Solan
Shoolini University has proved it again... it is definitely at the top in innovation and research! The scientific knowledge it continues to develop is set to benefit not only the region but the entire country.
In a major breakthrough, the university has developed new sustainable substitutes to obtain chemicals from non-petroleum resources.
The research group at the School of Chemistry headed by Dr Neeraj Gupta has recently developed a metal free catalyst for the hydrogenation of alkenes. The study was published in the Royal Society of Chemistry (UK) journal, which is among the top 10 global journals in the field of catalysis.
The group is also trying to isolate chemicals from plant wastes, such as fallen leaves of Pine or its bark to create useful chemicals that are only derived from the petroleum industry at present. The project is funded by the Himachal Pradesh Council of Science Technology and Environment.
The process, if developed on a large scale, will open the gateway to replace the petroleum industry with the new bio-refineries. The concept was recognised internationally and the work was highlighted in journals published by reputed publishers such as Wiley and Elsevier in their recent articles in ChemSusChem and Sustainable and Renewable Energy Reviews.
Vice Chancellor Prof PK Khosla has congratulated Dr Neeraj Gupta and the team members, Ashima Dogra, Deepika Sharma, Minal Verma and Vinit Sharma, for developing these new techniques and ideas for the development of the scientific knowledge in the country and the region.
The Vice Chancellor said that Shoolini University has taken the challenge to go ahead with research even during this tough period of COVID-19 crisis.
Aimed at reducing environmental pollution and discarding petroleum products by inventing new techniques, Shoolini University and its scientists have been continuously trying to develop new techniques to contribute towards sustainable development in India and the world.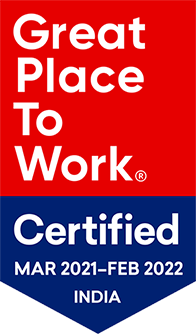 Information About
Information For
Quick Links
Contact Us
City Office:
SILB, The Mall, Solan - 173212 Himachal Pradesh
Address:
Shoolini University, Kasauli Hills, Solan, Himachal Pradesh. 173229
Mailing Address:
Accounts/ Fee:
01792-352002, +91 9736745800
Reception:
01792-350000/ 7807899712
×
APPLY FOR ADMISSIONS 2021