Research workshop provides valuable insights
The two-day workshop on 'Insights into Research', organised by the Faculty of Management Sciences and Liberal Arts provided valuable insight into various aspects of research.
Around 200 faculty members, PhD research scholars, undergraduate and postgraduate students participated in the workshop that elaborated on research problems, framing research questions through extensive literature review, writing a research proposal, referencing styles and selection of journals, etc.
The workshop was a joint effort of Prof Kesari Singh, Dr Sandeep Singh, Dr Ankita Verma, Ms Shivam Kohli, and Ms Palak Chauhan.
The workshop was inaugurated by Shoolini University Chancellor Prof PK Khosla and Vice Chancellor Prof Atul Khosla. The Chancellor emphasised the punctuality and dedication required during research work and Prof Atul Khosla spoke about the five essentials to be a successful researcher, aiming high-quality communication and presentation, choosing relevant issues for research, and continuous efforts.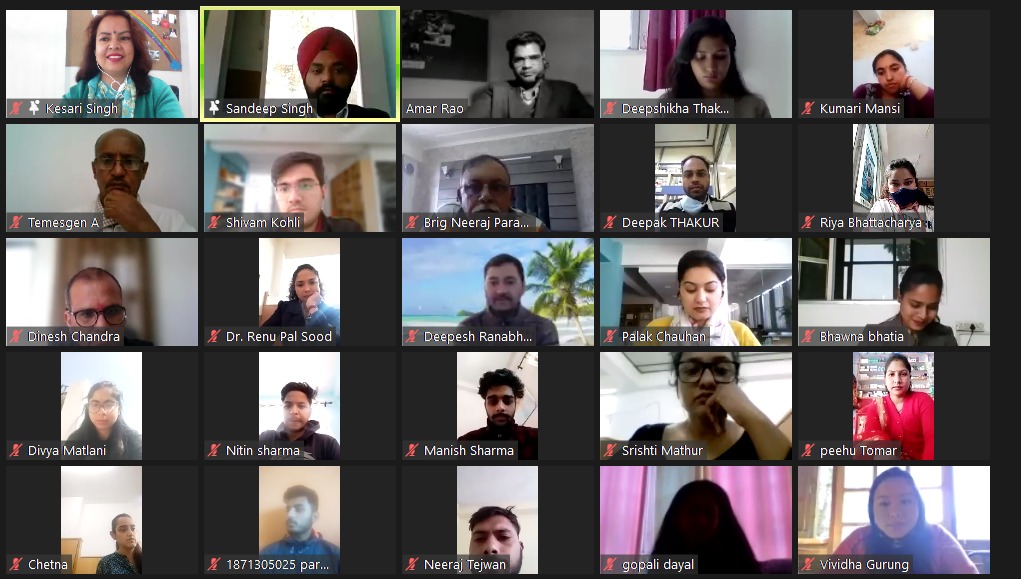 The inaugural session was coordinated by Dr Ankita Verma, Assistant Professor, Shoolini University.
Day 1 began with the welcome address of Prof Kesari Singh, Director for undergraduate and Doctoral Studies. She briefed about the objectives of the workshop and introduced the invitees.
Prof Saurabh Kulshreshtha, Dean Research, Shoolini University, highlighted the research activities and achievements of the university. Dr Amar Rao, Assistant Professor, Shoolini University, spoke about the three S - Search, Select and Submit of publication, and identification of predatory journal.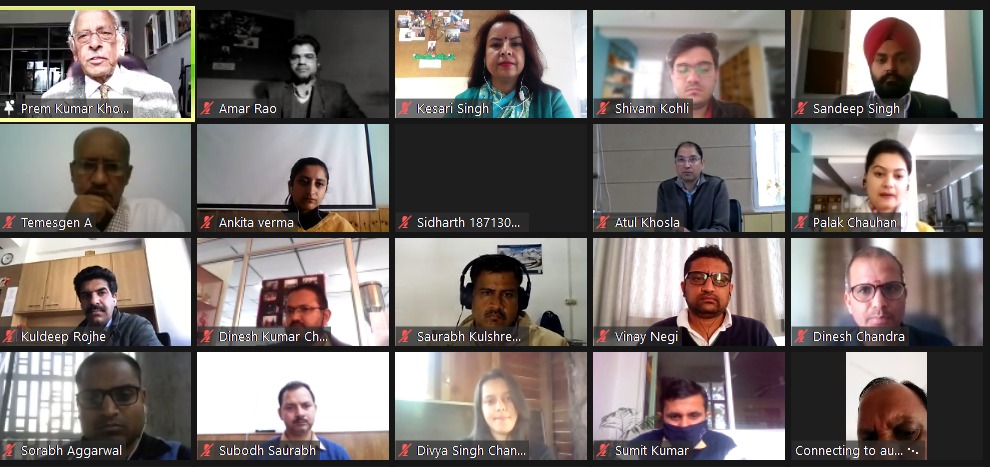 Prof Anil Sehrawat, Dy Director, Amity Institute of Corporate Communications, Amity University, gave an insight into the selection of a research problem, identifying research gaps through an extensive review of literature.
The second day started with the introduction of the speakers and a session by Dr Sandeep Singh, Assistant Professor, Shoolini University. The session on hypothesis formulation and testing was taken by Prof Kanhaiya Ahuja, Devi Ahilya University, followed by a session on writing a research proposal and synopsis by Prof Shalini Singh, Christ University. Dr. Suchita Chandhok, Amity Institute of Corporate Communications, Amity University, spoke about the adoption of referencing styles, which is a very important component of any research document.
The workshop concluded with the vote of thanks by Prof Kesari Singh. She stated that the workshop would help research scholars to streamline their research work.