Play highlights issues related to breast cancer
On the International Women's Day on March 8, Shoolini University's Creative Studio took to the stage with a heartfelt and mesmerizing theatrical performance, 'Can Survive — A Ray of Hope'.
With the goal to spread awareness about breast cancer, the play was based on the intimate journey of two women after being diagnosed with breast cancer. The women, belonging to different backgrounds, were seen fighting for their lives, both physically and mentally. They depicted complications of not just cancer but human relationships as well.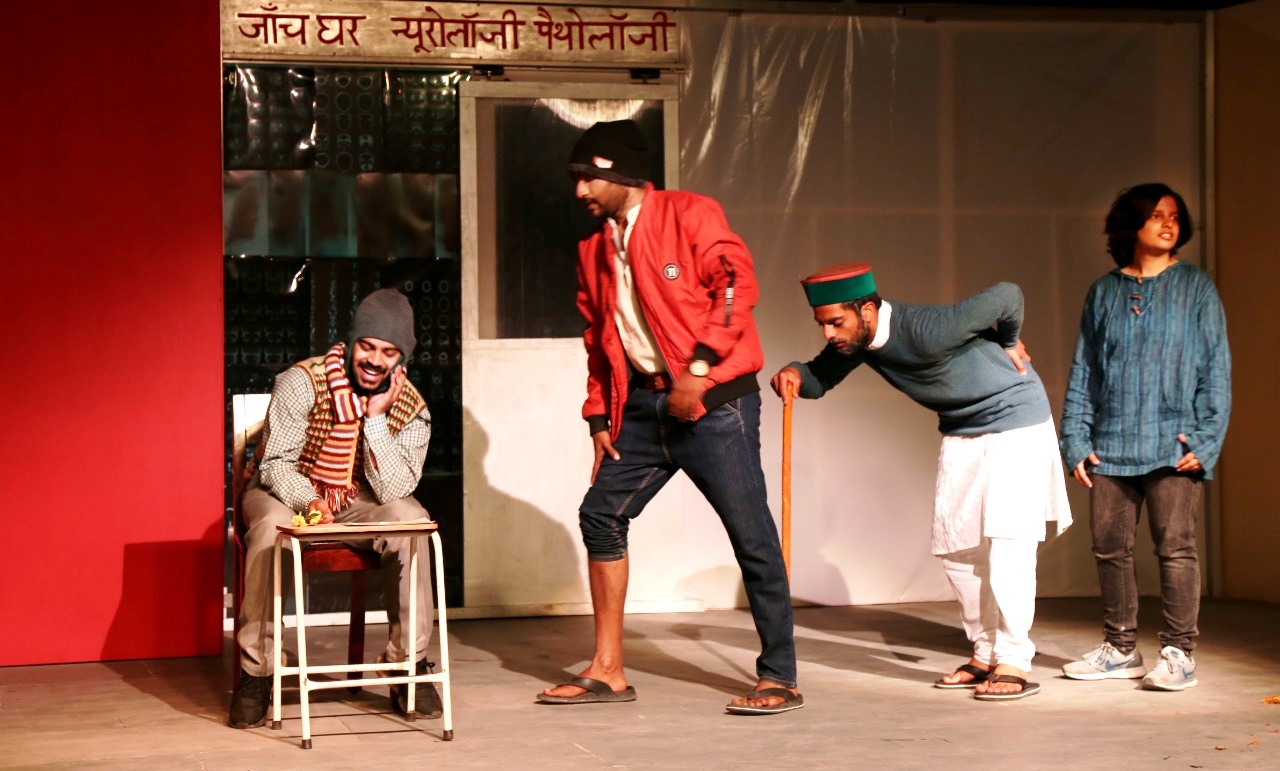 The play, written by Asif Ali Haider Khan, a renowned playwright and Professor at the National School of Drama, was directed by Ankur Bashar, Assistant Professor, Performing Arts, Shoolini University.
Bashar said the women-centric play touched upon the problems of women, which were considered a taboo to talk about. It also talked about how women battled routine problems and emerged heroes.
The play was staged at the Open Air Theatre, Shoolini University twice, on March 8 and 9. It was inaugurated by Chancellor Prof PK Khosla and Vice-Chancellor Prof Atul Khosla, Shoolini University. The team has planned to stage the same play at the famous Gaiety Theatre, Shimla.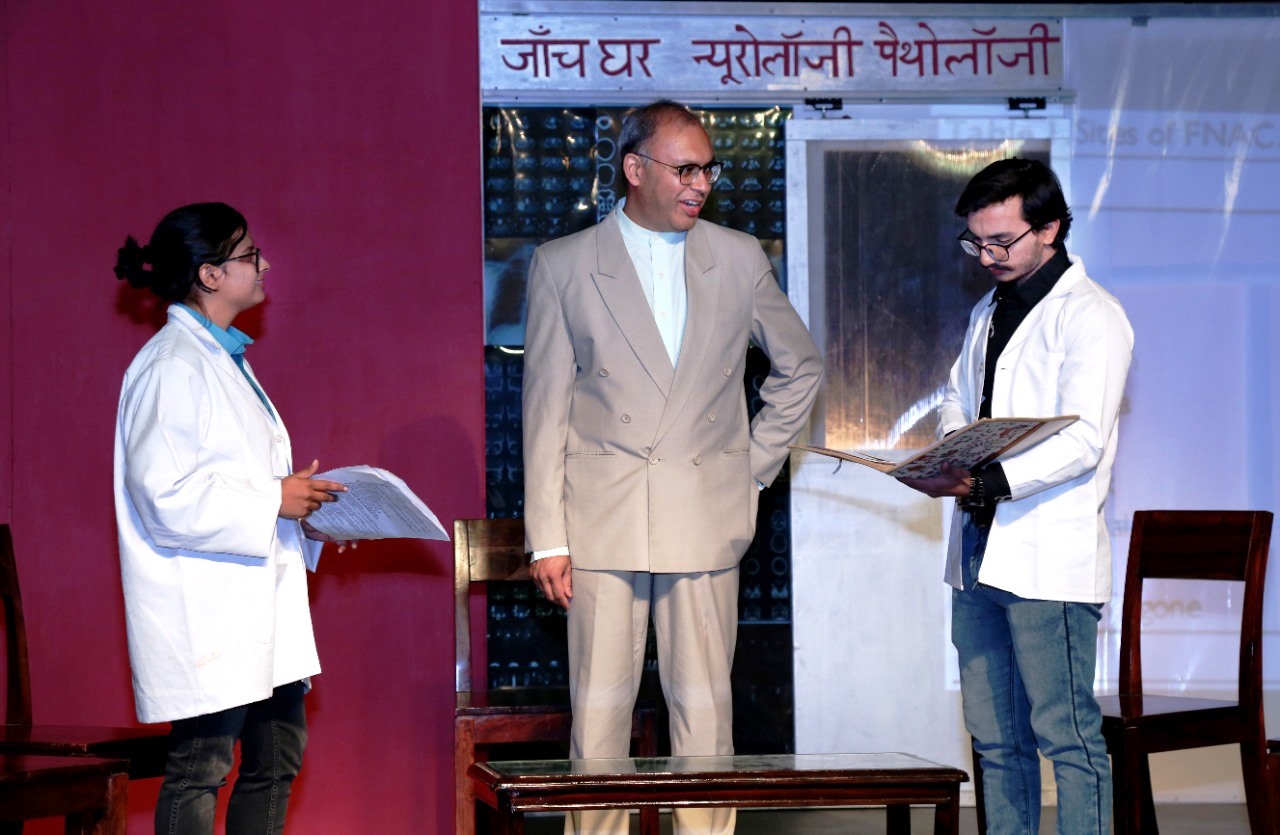 The play was dedicated to cancer warriors Mrs Poonam Nanda, Dean Students Welfare, Shoolini University, Mrs Kamini Saxena and Mr Sandeep Sharma. The actors who played the lead role of Rajni and Kamal were Sonia and Ankita, the role of their husbands was played by Arvind and Arshdeep, respectively.
Mr Pratip Mazumdar, HOD of Hotel Management portrayed the role of the doctor, with Nipun Garg and Arzoo Bansa as Junior doctors. Alumni of Shoolini University, Mridul Sharma, played the role of Compounder. Devanshi enacting Rajni's Aunt and Abhay the old man. The role of Rajni's children Soha and Samar were played by Naksh Bharadwaj and Adya Gandotra.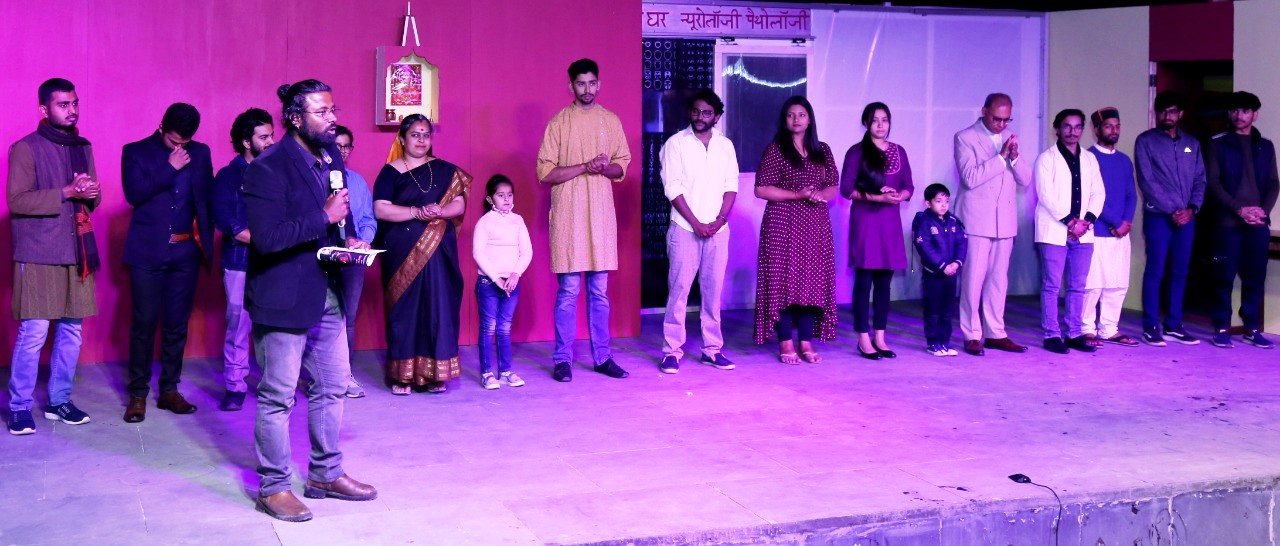 The work behind the stage was handled by Ritul, Jatin, Vickey, Arzoo Bansal, Saurav Mishra, Karan and Vineeth K.
The voiceover was given by Dr Bharti Sharma, Brigadier Mehta, Dr Prena Bharadwaj and Mrs Poonam Nanda.