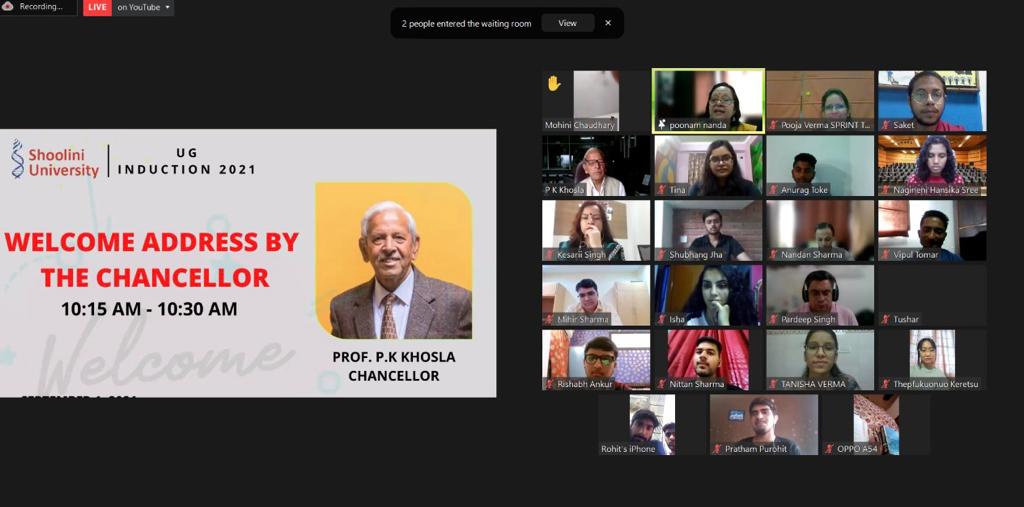 The 2-day induction programme event began with 'Saraswati Vandana' and welcome address by Chancellor Prof PK Khosla
The 2-day induction programme event began with 'Saraswati Vandana' and welcome address by Chancellor Prof PK Khosla
It was a big day today for undergraduate students. Shoolini University welcomed the new batch with a two-day induction programme that began in the virtual mode. Regular classes would begin from September 3. For the postgraduate students, the induction programme would begin on September 3 and regular classes from September 5.
The event began with 'Saraswati Vandana' and a welcome address by Chancellor Prof PK Khosla. He spoke about the achievements of the young university and underlined the need for valuable and high-impact research. "Education is not just about books and formal knowledge, but about what you learn outside the classroom and in the outside world," he said.
Talking about the diversity on the campus, he said Shoolini University was all about happiness and learning, regardless of the caste, creed and colour of the individual. He also administered an oath to the new students to devote themselves to studies and maintain discipline.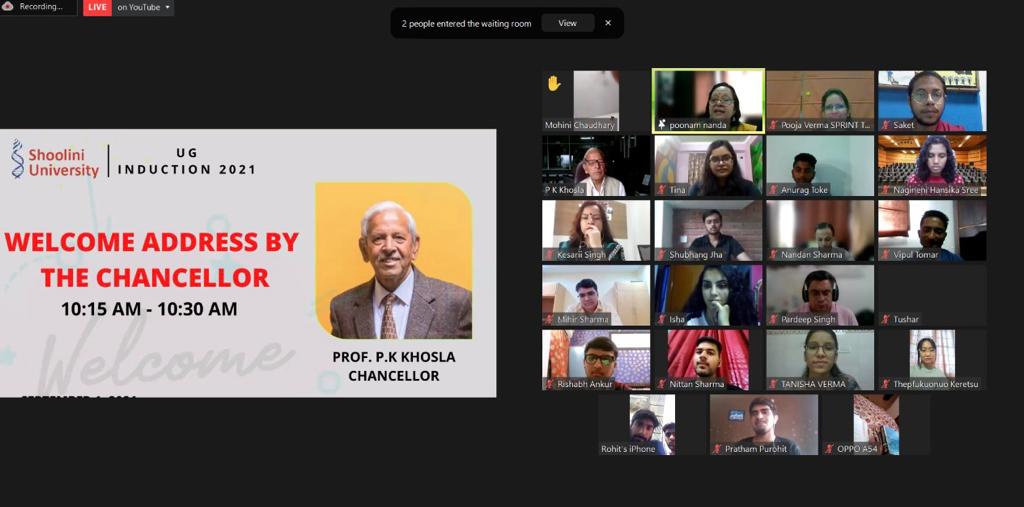 Vice Chancellor Prof Atul Khosla spoke about the ethos of the University. He encouraged the new students to follow their dreams and said that the university would always support their students.
The students were given a virtual tour of the campus, which included the cafes, canteens, trees houses, 24X7 Yogananda Library, laboratories, open air theatre, Yuvraj Singh stadium and Milkha Singh Sports Complex. In addition, the students received an insight into the use of MyShoolini and eUniv apps. The entire event was conducted by Dean Students Welfare Mrs Poonam Nanda.
Details about the National Education Policy (NEP 2020), minor and major subjects were also presented, followed by information about the new IAS and defence programmes. The new student support team was also introduced. This team works towards providing a solution of any on-campus problem within 48 hours.
In the end, a Virtual Club Mela was organised, where the students could choose their preferred club.