Mankind Pharma, Abbott hire 26 Shoolini students
Despite the present challenges, its another win for the Placement Cell at Shoolini University. During a recent placement drive, 26 students of Pharmacy and Science programs found placement with leading Pharmaceutical Companies, Mankind and Abbott, at packages of Rs 4 to 4.5 lakh per annum as Quality Control and Production Managers.
The entire selection process, which was conducted online, consisted of three rounds, Aptitude Test and Interviews, with technical and HR managers.
The Pharma students who have been placed with Mankind include, Himanshi Sharma, Priyanka Kaucha, Manish Panwar, Diksha, Abhinav Sharma, Sakshee Verma, Ashita Jamta, Yogesh Mehan, Saurabh Sharma, Priya Sharma, Ambika Sharma, Isham, Ayub Mohammed, Pawan Kumar, Armaan Kalta, Pardeep Kumar, Rakesh, Lakeshay Thakur, Daiwakshi Shandil, Rajan Sharma, Rajnish Kumar, Sachin Sharma and Avishek Sharma.
Abbott hired two M Pharma students, Sonia Rana and Manish Kumar, for their Baddi Plant as Production Managers.
Delighted with the selection of the students, Director General Shoolini University, Prof Arvind Nanda, congratulated and wished them well for their future endeavours.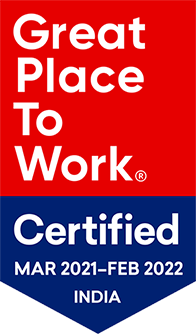 Information About
Information For
Quick Links
Contact Us
City Office:
SILB, The Mall, Solan - 173212 Himachal Pradesh
Address:
Shoolini University, Kasauli Hills, Solan, Himachal Pradesh. 173229
Mailing Address:
Accounts/ Fee:
01792-352002, +91 9736745800
Reception:
01792-350000/ 7807899712
×
APPLY FOR ADMISSIONS 2021