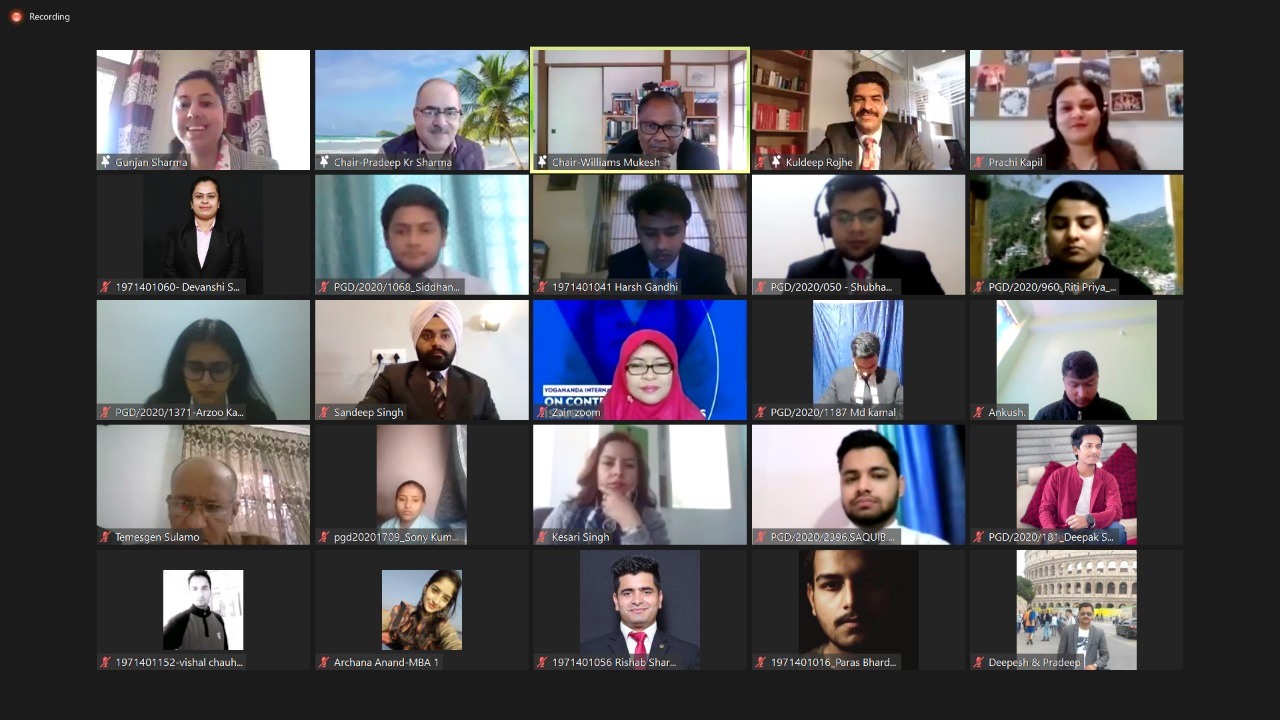 Day 2: YICCISS showcases presentations
The Yogananda International Conference on Contemporary Issues in Social Science (YICCISS), organised by the Faculty of Management Science and Liberal Arts (FMSLA) concluded successfully on Sunday. Two days of YICCISS witnessed great exchange of research ideas during the multiple technical sessions.
Addressing participants on the concluding day, Shoolini University Vice Chancellor Prof Atul Khosla motivated scholars to excel in research areas and encouraged everyone to collaborate for better research outputs.
Shoolini University Chancellor Prof PK Khosla appreciated the efforts of FMSLA and thanked all chairpersons and contributors for being a part of the healthy discussions during the different technical sessions.
Earlier, Prof Kuldeep Rojhe, Director, Post Graduate Studies, FMSLA, delivered a welcome address, starting the first technical session of Day 2. The session focused on the Human Resource area and was moderated by Prachi Kapil. Prof Pradeep Sharma, Prof Williams Mukesh and Prof Meenakshi Malhotra chaired the session and enlightened the scholars with their inputs and suggestions. The presentations were made by Gunjan Sharma and Dr Sulochna Syal, followed by Anita Kumari and Dr Pooja Verma. Riana Susmayanti and Mohammad Noor Rois Zain from Indonesia presented their research paper and got relevant feedback from chairperson Professor Pradeep Sharma.
The second session of the Human Resource Management section started with the presentation of Shivani Sandhu and Professor SL, followed by Dr Samrat Datta, Gurpreet Singh, Vividha Gurung and Dr Supriya Srivastava. Professor Manju Jaidka chaired the session with co-chair Prof Meenakshi Malhotra. Sandeep Singh took over the moderation part and continued the session with the presentation of Priyanka Tomar and Dr Supriya Srivastava. The final session of the Human Resource began with the presentations of Deepesh and Dr Pradeep, followed by Hasiba, Fazal Amin and Sunbal, with their respective papers. The session ended with a presentation by Shikha Shubham.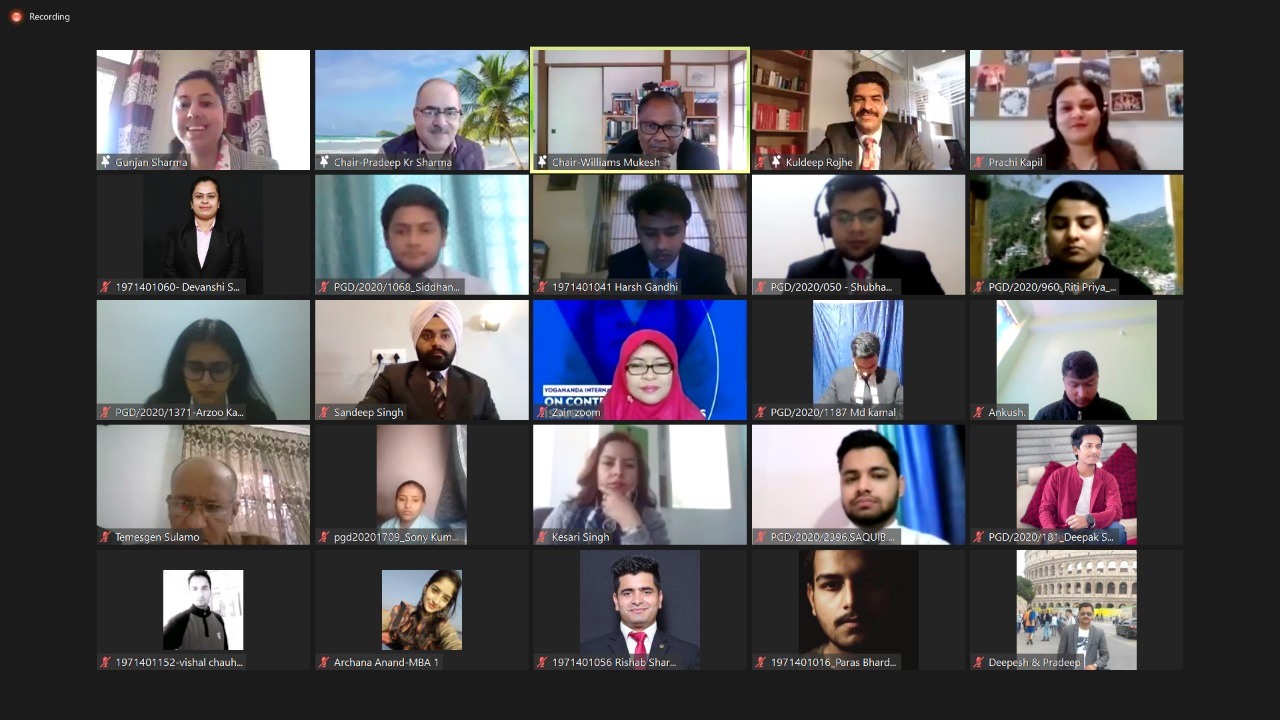 Technological Advancement in Social Sciences session started with the welcome address by Professor Ashoo Khosla. She also introduced Professor Samuel, Dr Petra and Professor Vikas. The presentations started with VSD Rekha and SD Abdul Rehman. The scholars Pathan Amaan Khan, Shamneesh Sharma, Ishtiyaq Ahmad Khan and Parminder Singh, gave a glimpse of their research ideas to the participants of the session.
The second phase started with the respective research work of Vidhi Vijayvergiya, Ekta Gupta, Nikhil Rajan and Shivani Bhardwaj, Kushal Kanwar. Dr Amar Rao took over the moderation in the later part of the session, which was chaired by Dr Sumit Narula. Archit Joshi, Kushal Kanwar, Anu Sahi and Garima Sharma presented their review papers during the session. With the engaging discussions and thoughtful inputs by the experts, the technical sessions came to an end on a positive note.
The report of the sessions was shared by Dr Amar Rao, followed by the convener's address by Prof Kuldeep Chand Rojhe. On behalf of the organising committee, Dr Vinay Negi, co-convener of the conference, concluded the two-day conference with a vote of thanks.