Chitrakoot School celebrates World Hindi Day
The 10th of January is observed as World Hindi Day every year to promote the Hindi language all around the world. It was on this day in 1975 that the first World Hindi Conference was held in Nagpur. Not only is this language spoken widely in India, but in Nepal, Guyana, Trinidad and Tobago, Suriname, Fiji, and Mauritius as well. This is why the day is celebrated every year with great enthusiasm and zeal.
The Chitrakoot School of Liberal Arts of Shoolini University celebrated this day with an online session devoted to stalwarts of Hindi Poetry, namely Subhadra Kumari Chauhan, Makhan Lal Chaturvedi, and Balkrishan 'Naveen'.
The speakers, Dr Naresh Kumar Tomar, Dr Virendra Singh, and Dr Satya Narayan Snehi enlightened the audience about the literary significance of Hindi language. Former Dean, Faculty of Languages, HPU, Shimla, Prof Ram Sharma presided over the event. Dr Naresh Kumar spoke about the contribution of Subadhra Kumari Chauhan and recited her poem, 'Veeron ka kaisa ho Vasant'.
Dr Virendra Singh chose to focus on the poetry of Bal Krishan Naveen, reciting his poem, 'Kavi kuchh aisi taan sunao…'. Dr Satya Narayan's subject was Makhan Lal Chaturvedi whose poem 'Pushp ki Abhilasha' was recited by Prof Manju Jaidka, Dean of the Faculty. As the words of the great poets reverberated in the air, everyone could feel the patriotism, nationalism, sacrifice, honesty and dedication about our mother language and the great country of origin — India.
Chief guest Prof Shri Ram Sharma highlighted the importance of the Hindi language and stressed that we need to spread the love for Hindi. Such poetry sessions will go a long way in this direction.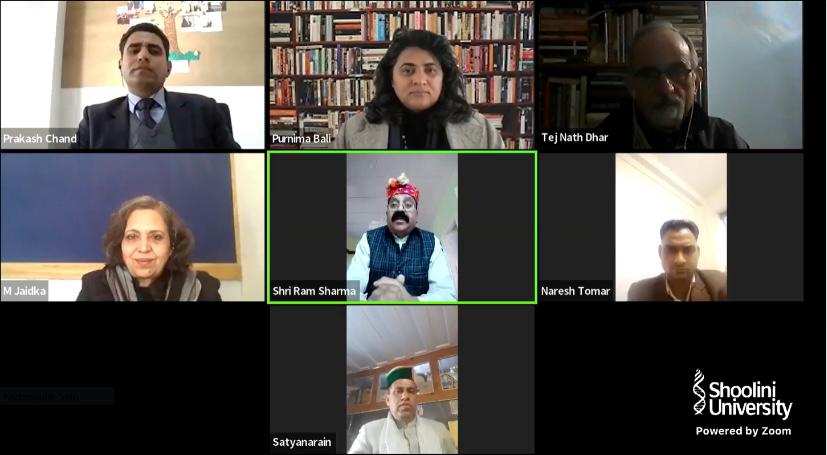 Several faculty members of Shoolini University made great contributions in making the event a reality. Professor Prakash Chand, who conceptualised the event, introduced the speakers and compered the session along with Purnima Bali. Technical aspects of the event were managed by Neeraj Pizar. Prof Tejnath Dhar, and other members of the faculty participated in the event.
Hindi is the most popular language in the country and spoken by the majority of people here. The word Hindi comes from the Persian word Hind, which means the land of the Indus River.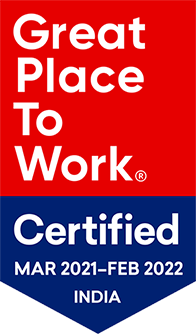 Information About
Information For
Quick Links
Contact Us
City Office:
SILB, The Mall, Solan - 173212 Himachal Pradesh
Address:
Shoolini University, Kasauli Hills, Solan, Himachal Pradesh. 173229
Mailing Address:
Accounts/ Fee:
01792-352002, +91 9736745800
Reception:
01792-350000/ 7807899712
×
APPLY FOR ADMISSIONS 2021