GRADUATE ATTRIBUTES
Shoolini University today is a hallmark of excellence in teaching, research, innovation, use of technology in academics and community service. There has been a constant endeavor in designing and developing outcome based, industry oriented, research focused, global competencies, nationally and internationally relevant curriculum that inculcates deep values and among students.
The university defines its education philosophy through the graduate attributes of Knowledge, Skills and Attributes where attributes refer to academic excellence, professionalism, integrity, values, and beliefs that prepare students for life and work best in the 21st century. The graduate attributes are not a mere list of skills and traits to be mastered; rather, they define characteristics of university degree programs, and are designed to be transferable beyond the particular disciplinary context in which they have been developed. This impacts students, researchers, academics, business community, public at large and all stakeholders related directly and indirectly.
Graduates do acquire skills such as report and project writing, meeting deadlines, making presentations, cross cultural management to efficiently work in teams, creating portfolios, being members of societies and volunteering to the cause of betterment of the planet. Graduates apart from these will also develop and employ critical thinking skills in an analytical and out of the box manner while being able to work effectively independently and collaboratively as part of a team. University aims to provide opportunities to graduates to develop academically, personally, and professionally to broaden their ambitions, attitudes, challenge their assumptions, and finally assist them in unplugging their potential and succeed in studies and future lives. This is all possible because Shoolini University is committed to develop these transferable skills and abilities so that graduates are not only trained but are ready to contribute to make a difference to the society.
Among several graduate attributes, some critical ones are briefly given below:
Sound knowledge of discipline with an understanding of learnings and skills
Effective communication and presentation skills
Critical thinking and problem solvingPeople skills & teamwork
Leadership and professionalismValue system and ethical competency
Affinity and flexibility to the use of technology
Self-awareness and self-motivationIndependent learning and intellectual insight
Coping with stress and emotions
Efficient planner and time manager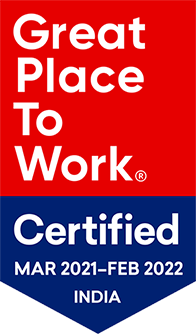 Information About
Information For
Quick Links
Contact Us
City Office:
SILB, The Mall, Solan - 173212 Himachal Pradesh
Address:
Shoolini University, Kasauli Hills, Solan, Himachal Pradesh. 173229
Mailing Address:
Accounts/ Fee:
01792-352002, +91 9736745800
Reception:
01792-350000/ 7807899712
×
APPLY FOR ADMISSIONS 2021