Ranjna Thakur
Assistant Professor

/

Management Sciences & Liberal Arts
Assistant Professor, UGC NET and SET qualified, Gold Medalist
About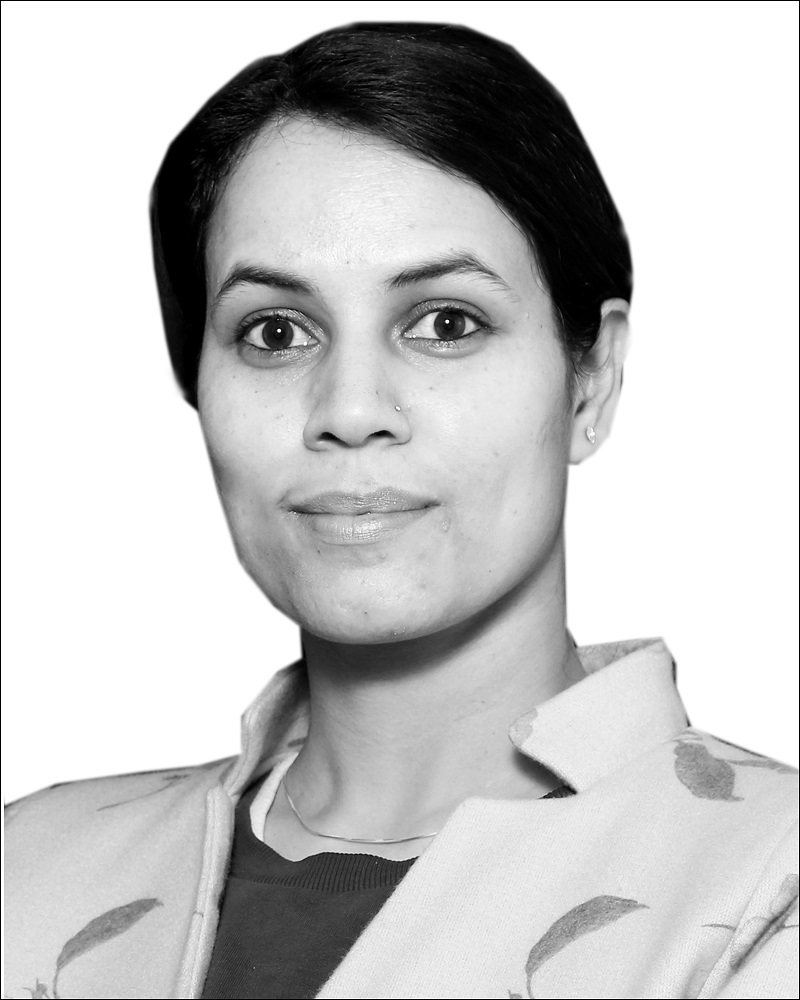 Ms. Ranjana teaches Journalism and Mass Communication at Shoolini University. UGC NET and SET qualified, she is a gold medalist in MMC and currently pursuing her Ph.D in Mass Communication. She has a teaching experience of 6 years.
Publications
'Inculcating Scientific Temper: Avoiding the Ramifications of Superstitions and Heading towards Rural Development', in the book, 'Science Communication', edited by Dr. Harjinder Walia, ISBN: 978 81 302 03744, published by the Publication Bureau, Punjabi University, Patiala.
'Influence of Social Networking on Education System: Prospects and Challenges', in the book, 'Envisioning India 2.0 Prospects and Challenges', edited by Daviender Narang, Ashwani Varshney, Ajay Tripathi and Nidhi Mathur, ISBN: 978-93-88630-19-1, published by Bloomsbury India.

'

Media Moulding or Holding the Perceptions of Audience', in Global Journal of Multidisciplinary Studies, Volume 3, Issue 12, November 2014. ISSN: 2348-0459, An International double-blind peer reviewed, refereed and indexed journal with Impact Factor 1.927.
"Make in India Initiative and Development: Examining the prospective role of Women and Media", in the proceedings (ISBN: 978-93-80570-26-6) of the National conference on 'Women Empowerment, Skill Enhancement and Media: Prospects and Challenges', organized by Vivekananda School of Journalism and Mass Communication, VIPS (Vivekananda Institute of Professional Studies), Pitampura, Delhi.