Pooja Verma
Associate Professor

/

Management Sciences & Liberal Arts
Associate Professor, Ph.D., MBA,NET
About
Associated with Shoolini University as Associate Professor in Faculty of Management Sciences and Liberal Arts, Dr. Poojais UGC-NET qualified. She has received her Ph.D from Shoolini University in Management and teaches Human Resource Management, Industrial Relations & Labour Laws, Organization Behavior, Training & Development, Compensation & Benefit, Global Human Resource Management, Entrepreneurship Development, Customer Relationship Management, Values and ethics etc. Currently her academic and research area is related to Quality of Work Life, Organization Behavior, Human Resource Management and other related areas.
Publications
Verma, P., & Sharma, D.(2018). Quality of Work Life in Academics with reference to Motivational Theories.Pacific Business Review International. 159-165. 11-4. ISSN: 0974-438X.
Gupta, C. M. & Verma, P. (2018). Accounting & Business Ethics - Need of the Hour. SSRG International Journal of Economics and Management Studies (SSRG - IJEMS).15-22. 5(4). ISSN:2393 - 9125.
Verma, P. & Monga, O. P. (2015). Understanding Quality of Work Life in Contemporary World. International Journal of Emerging Research in Management &Technology.Volume-4, Issue-4, 2015. 49-53. ISSN: 2278-9359
Verma, P. & Monga, O. P. (2014). Attitudinal Study of Quality of Work Life at an Electronics Company. European Academic Research. Vol. II, Issue 6/ September 2014. 8549-8562.
Verma, P. (2016). Quality of Work Life of females in India. Book: Economic Environment of Business: Issues and Policy.Chapter 'Quality of Work Life of Females in India. 291-296'.
Verma, P. (2015). Value based education for better living. Paramhansa Yogananda International Conference on Science, Spirituality and Education conference proceeding. HPU, Shimla, Himachal Pradesh (India).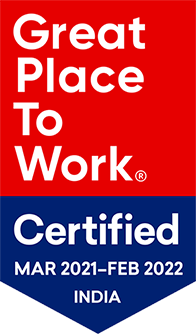 Information About
Information For
Quick Links
Contact Us
City Office:
SILB, The Mall, Solan - 173212 Himachal Pradesh
Address:
Shoolini University, Kasauli Hills, Solan, Himachal Pradesh. 173229
Mailing Address:
Accounts/ Fee:
01792-352002, +91 9736745800
Reception:
01792-350000/ 7807899712
×
APPLY FOR ADMISSIONS 2021