Pankaj Raizada
Associate Professor

/

Science
Associate Professor, Ph.D.
About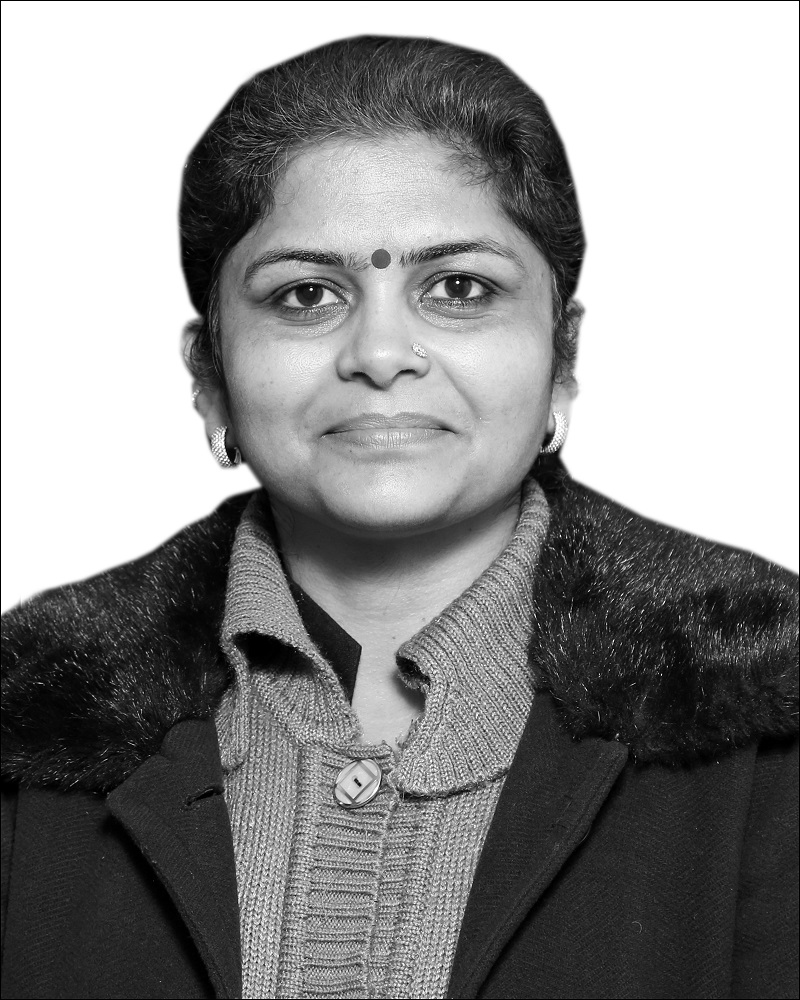 Associate Professor at Shoolini University, Pankaj Raizada's specialised area is Inorganic Chemistry. She is a Young Scientist Awardee under the Department of Science & Technology with New Delhi with a Fastrack Project and HIMCOSTE, funded Project from HP Council for Science Technology & Environment, Shimla. She has published more than 90 articles with 78 research papers, 21 patents and seven book chapters in international journals of high repute. She has been positioned in the Top 2% in Single Year Category by Stanford University World Ranking, 2020. Her research interest focuses on design and synthesis of advanced photocatalytic materials, Defect Engineering of metal oxides and heteroatom doping for energy and environmental remediation. She has presented research work in numerous International & National Conferences and has guided one JRF, six PhD and 60 MSc Students for their thesis/dissertations.
She has edited book proposals from prestigious academic institutions, including VIT and CSIR Lab, Tamil Nadu, India.
Publications
P., Sudhaik, A., Singh, P., Shandilya, P., Saini, A. K., Gupta, V. K., Lim, J. H., Jung, H. & Hosseini-Bandegharaei, A. (2019). Fabrication of Ag3VO4 decorated phosphorus and sulphur co-doped graphitic carbon nitride as a high-dispersed photocatalyst for phenol mineralization and E. coli disinfection. Separation and Purification Technology, 212,887-900. https://doi.org/10.1016/j.seppur.2018.12.007
Raizada, P., Sudhaik, A., Singh, P., Shandilya, P., Gupta, V. K., Hosseini-Bandegharaei, A., & Agrawal, S. (2019). Ag3PO4 modified phosphorus and sulphur co-doped graphitic carbon nitride as a direct Z-scheme photocatalyst for 2, 4-dimethyl phenol degradation. Journal of Photochemistry and Photobiology A: Chemistry, 374, 22-35. https://doi.org/10.1016/j.jphotochem.2019.01.015
Raizada, P., Sudhaik, A., Singh, P., Shandilya, P., Thakur, P., & Jung, H. (2018). Visible light assisted photodegradation of 2, 4-dinitrophenol using Ag2CO3 loaded phosphorus and sulphur co-doped graphitic carbon nitride nanosheets in simulated wastewater. Arabian Journal of Chemistry. https://doi.org/10.1016/j.arabjc.2018.10.004
Sudhaik, A., Raizada, P., Shandilya, P., Jeong, D. Y., Lim, J. H., & Singh, P. (2018). Review on fabrication of graphitic carbon nitride based efficient nanocomposites for photodegradation of aqueous phase organic pollutants. Journal of Industrial and Engineering Chemistry, 67, 28-51. https://doi.org/10.1016/j.jiec.2018.07.007
Sudhaik, A., Raizada, P., Shandilya, P., & Singh, P. (2018). Magnetically recoverable graphitic carbon nitride and NiFe2O4 based magnetic photocatalyst for degradation of oxytetracycline antibiotic in simulated wastewater under solar light. Journal of environmental chemical engineering, 6(4), 3874-3883. https://doi.org/10.1016/j.jece.2018.05.039
Shandilya, P., Mittal, D., Soni, M., Raizada, P., Hosseini-Bandegharaei, A., Saini, A. K., & Singh, P. (2018). Fabrication of fluorine doped graphene and SmVO4 based dispersed and adsorptive photocatalyst for abatement of phenolic compounds from water and bacterial disinfection. Journal of Cleaner Production, 203, 386-399. https://doi.org/10.1016/j.jclepro.2018.08.271
Shandilya, P., Mittal, D., Sudhaik, A., Soni, M., Raizada, P., Saini, A. K., & Singh, P. (2019). GdVO4 modified fluorine doped graphene nanosheets as dispersed photocatalyst for mitigation of phenolic compounds in aqueous environment and bacterial disinfection. Separation and Purification Technology, 210, 804-816. https://doi.org/10.1016/j.seppur.2018.08.077
Shandilya, P., Mittal, D., Soni, M., Raizada, P., Lim, J. H., Jeong, D. Y., Dewedi, R. P., Saini, A. K., & Singh, P. (2018). Islanding of EuVO4 on high-dispersed fluorine doped few layered graphene sheets for efficient photocatalytic mineralization of phenolic compounds and bacterial disinfection. Journal of the Taiwan Institute of Chemical Engineers, 93, 528-542. https://doi.org/10.1016/j.jtice.2018.08.034
Singh, P., Raizada, P., Sudhaik, A., Shandilya, P., Thakur, P., Agarwal, S., & Gupta, V. K. (2018). Enhanced photocatalytic activity and stability of AgBr/BiOBr/graphene heterojunction for phenol degradation under visible light. Journal of Saudi Chemical Society. https://doi.org/10.1016/j.jscs.2018.10.005
Singh, P., Shandilya, P., Raizada, P., Sudhaik, A., Rahmani-Sani, A., & Hosseini-Bandegharaei, A. (2018). Review on various strategies for enhancing photocatalytic activity of graphene based nanocomposites for water purification. Arabian Journal of Chemistry. https://doi.org/10.1016/j.arabjc.2018.12.001