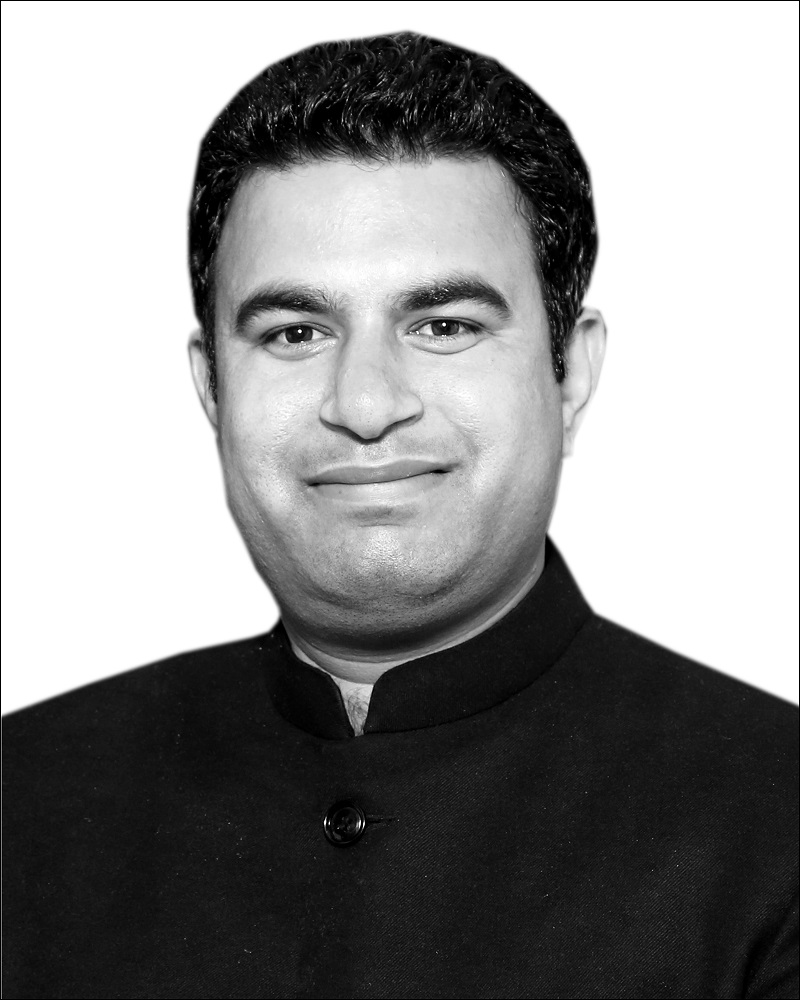 Lalit Sharma is teaching Pharmacology and conducting research in Neuropharmacology. He received PhD (2020) in Pharmaceutical Sciences from Jaypee University of Information Technology, Waknaghat, Solan (HP) India. With over five years of teaching experience, his academic contributions include several international scientific papers, reviews published by Elsevier, Springer Nature, Taylor & Francis, Wiley, and Bentham Science as well as conference papers with 160 citations, 7 h-index, and 8 i10-index. He has presented his research work at international conferences in Japan and Hong Kong; received travel grant from IUBHAR to present his research work in the prestigious 18th World Congress of Basic and Clinical Pharmacology (WCP2018) held at Kyoto International Conference Centre, Kyoto, Japan; awarded Taylor and Francis travel grant to present research work at the 6th World conference on research integrity at The University of Hong Kong, Hong Kong.
Lalit Sharma serves in many capacities like reviewer in several scientific journals in his field and other committees in the university. He is the departmental examination superintendent, a member of the university's Anti-Ragging Committee and a member of the Yogananda Centre for Theology. He resides on the campus and is the Head Warden of Aryabhata Boys Hostel.
A registered pharmacist with the Himachal Pradesh State Pharmacy Council, he is also a life member of the Society of Pharmaceutical Education and Research (SPER) and the Hong Kong Chemical, Biological & Environmental Engineering Society.
Lalit is conducting research to treat drug addiction with natural products and to find a cure for Alzheimer's disease. His area of research is Drug Addiction, Alzheimer's disease, Neurodegenerative diseases, and natural product research. He is a spiritual person and a dedicated researcher.
Publication
Peer-Reviewed Journals:
Sharma L, Sharma A, Dash AK, Bisht GS, Gupta GL. A standardized polyherbal preparation POL-6 diminishes alcohol withdrawal anxiety by regulating Gabra1, Gabra2, Gabra3, Gabra4, Gabra5 gene expression of GABAA receptor signaling pathway in rats. BMC Complement Med Ther. 2021, 6; 21(1):13.
Sharma A, Sharma L, Saini RV, Kumar A, Goyal R. Pinus roxburghii alleviates bone porosity and loss in postmenopausal osteoporosis by regulating estrogen, calcium homeostasis and receptor activator of nuclear factor-κB, osteoprotegerin, cathepsin bone markers. J Pharm Pharmacol. 2021. doi: 10.1093/jpp/rgaa014.
Sharma A, Behl T, Sharma L, Aelya L, Bungau S. Mitochondrial Dysfunction in Huntington's disease: Pathogenesis and Therapeutic Opportunities. Curr Drug Targets. 2021. doi: 10.2174/1389450122666210224105945.
Sharma A, Sharma L, Goyal R. Molecular Signaling Pathways and Essential Metabolic Elements in Bone Remodeling: An Implication of Therapeutic Targets for Bone Diseases. Current drug targets. 2021.
Behl T, Sharma A, Sharma L, Sehgal A, Zengin G, Brata R, Fratila O, Bungau S. Exploring the Multifaceted Therapeutic Potential of Withaferin A and Its Derivatives. Biomedicines. 2020; 8 (12), 571.
Sharma L, Sharma A, Goyal R, Alam J. "Pinus Roxburghii Sarg. Ameliorates Alzheimer?s disease- Type Neurodegeneration and Cognitive Deficits Caused by Intracerebroventricular-Streptozotocin in Rats: An In Vitro and In Vivo Study. Indian Journal of Pharmaceutical Sciences 2020, 82(5): 861-870.
Kumar D, Sharma A, Sharma L.* A comprehensive review of Alzheimer's association with related proteins: Pathological role and therapeutic significance. Current Neuropharmacology. 2020.
Alam J, Jaiswal V, Sharma L.* Screening of Antibiotics against β-amyloid as Anti-amyloidogenic Agents: A Drug Repurposing Approach. Current Computer-aided Drug Design. 2020.
Sharma A, Sharma L, Goyal R. GC/MS Characterization, in-vitro Antioxidant, Anti-inflammatory and Antimicrobial Activity of Essential Oils from Pinus Plant Species from Himachal Pradesh, India. Journal of essential oil bearing plants. 2020, 23(3), 522-531.
Gupta GL, Sharma L. "Bacopa monnieri abrogates alcohol abstinence-induced anxiety-like behavior by regulating biochemical and Gabra1, Gabra4, Gabra5 gene expression of GABAA receptor signaling pathway in rats." Biomedicine and Pharmacotherapy. 2019, 111: 1417-1428.
Alam J, Sharma L.* Potential Enzymatic Targets in Alzheimer's: A Comprehensive Review. Current drug targets. 2019, 20(3): 316-339.
Sharma L, Sharma A, Gupta GL, Bisht GS. Acute and Sub-acute. "Oral Toxicity Assessment of a Standardized Polyherbal PreparationPOL-6 in Rats", The Natural Products Journal. 2019, 9(3): 207-216.
Sharma L, Sharma A, Gupta GL, Bisht GS. "Protective effect of Ocimum sanctum Linn. leaf extract on ethanol withdrawal syndrome in Wistar rats", Asian Pacific Journal of Tropical Medicine. 2018, 11(8):423-428.
Sharma L, Sharma A, Gupta GL, Bisht GS. "Pharmacological Evaluation of Bacopa monnieri Extract against Depressive like Behavior by Ethanol Withdrawal in Rats." Pharmacognosy Journal. 2018, 10(6):s73-78.
Sharma A, Sharma L, Goyal R. A review on himalayan pine species: Ethnopharmacological, phytochemical and pharmacological aspects. Pharmacognosy Journal 2018, 10(4): 611-619.
Sharma L, Sharma A, Gupta GL. Standardization of a polyherbal preparation (POL–6) for treatment of oxidative, inflammatory and immune disorders" International Journal of Pharmacy and Pharmaceutical Sciences. 2016, 8(3): 129-134.
Sharma A, Goyal R, Sharma L. "Potential biological efficacy of Pinus plant species against oxidative, inflammatory and microbial disorders" BMC Complementary and Alternative Medicines. 2016, 16:35.