Kesari Singh
Professor

/

Management Sciences & Liberal Arts
Professor, Ph.D
About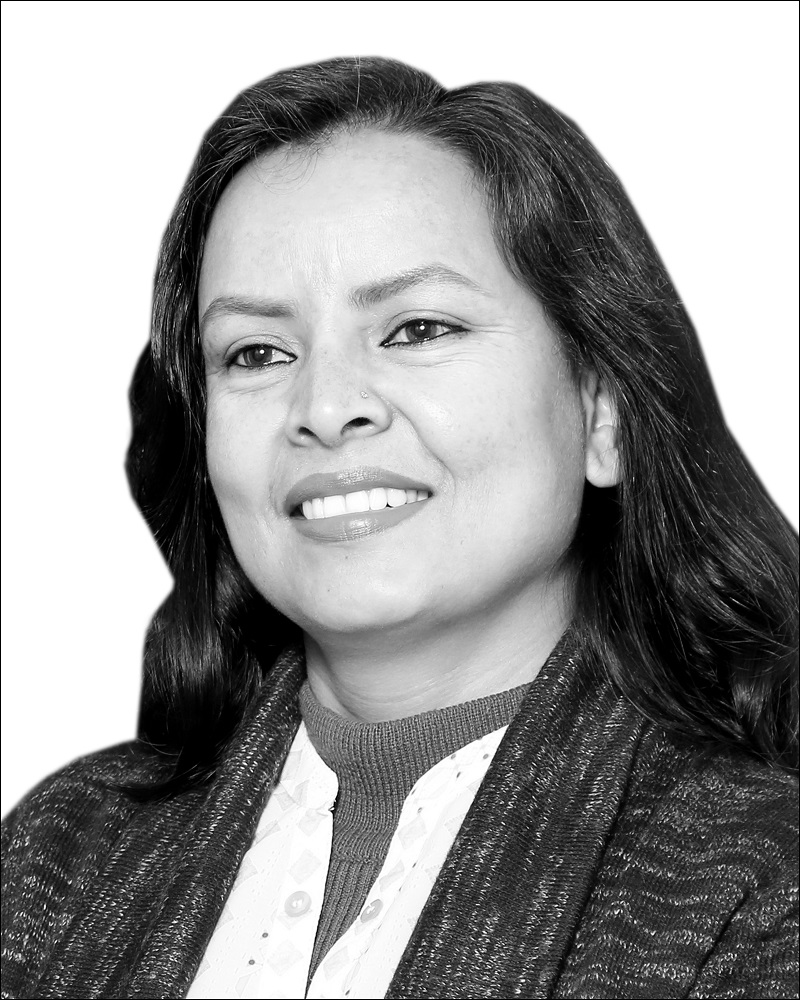 Dr. Kesari completed her Ph.D in Economics from Himachal Pradesh University in 2008. Over the past decade, she has worked on various UNDP and World Bank funded projects with the state and centralgovernments. Her primary areas of research include environmental economics and natural resource management.
Publications
Singh, K. (2019). Fuelwood Consumption in Mountain Regions- A Challenge in 2030 Agenda of Sustainable Development Goals. International Conference on Sustainable Development Goals (SDGs): Opportunities & Challenges in 2030 Agenda (ICSDG 2019), 15th March, Himachal Institute of Public Administration (HIPA), Fairlawns, Shimla, H.P.
Singh, K., Vashisht, R. & Sharma, S. (2018). Emotional Intelligence and its Relationship with Conflict Management and Occupational Stress: A Meta-Analysis. Pacific Business Review International. 11(4): 30-38.
Singh, K. & Negi, A. (2017). Valuation of Forest Recourses in India- Approaches and Evidences. Global Journal of Multidisciplinary Studies. 6(2): 46-61.
Gupta, N. & Kesari (2017). Comparative Study on Financial Inclusion of Public and Private Sector Banks- A Case Study of North Eastern Region', National Conference on Management, Economics & Social Sciences (NCMESS 2017), 14-15 July.
Singh, K. (2016). Gender Perspective in Forest Management. Proceedings of National Conference on Forestry in India: Management, Genetics, Biodiversity and Climate Change Perspectives, HFRI, Shimla, KanchiPublications 15-20.
Singh, K. (2016). Valuation of Direct Consumptive Benefits of Forests of Himachal Pradesh. International Journal of Development Research (IJDR). 6(10): 9858-9864
Singh, K. & Gupta, N. (2016). Customer's Perception and Satisfaction towards Services of Public & Private Sector Banks. International Journal of Management (IJM). 7(6): 77-88.
Gupta N & Kesari. (2016). A Study on Non Performing Assets of Public and Private Sector Banks in India. International Journal of Engineering Technology, Management and Applied Sciences. 4(9): 174-180.
Gupta N, Kesari & Negi, Y.S. (2015). Comparative Study on Customer Satisfaction of Public and Private Sector Banks- A Case Study of Shimla Town in Himachal Pradesh. Global Journal of Multidisciplinary Studies.4(II): 60-70.
Singh K & Kumar, R. (2015). Financial Viability and Performance Evaluation of Districts Central Cooperative Banks (DCCBs) in Haryana: A Comparative Analysis. Apex Research Journal of Information Technology & Management. III: 52-60.
Kesari, Verma, N. & Negi, Y.S. (2015). Sustainable Socio-Economic Development in Himalayan Region: A Shoolini University Initiative. Scientific Poster Competition in Convocation, 15th December, Shoolini University, Solan.
Kesari & Negi, A. (2014). Role of Forest Valuation in Conservation and Management of Forest Biodiversity. World Biodiversity Congress, 2014, 24-27th November, Colombo, Sri Lanka.
Singh K & Kumar R (2014). Perception of Beneficiaries (Agriculturists) with regard to District Central Cooperative Banking in Haryana. Sui Generis- An International Journal of Humanities & Social Sciences. III: 312-320.
Kesari, (2010). Value Chain on Potato & Potato Products - a BaselineSurvey Report, CPRI Campus Modipuram, Meerut, U.P.
Kesari & Rana, R. (2008). Potato Revolution in Gujarat: Lessons for Other States.Global Potato Conference, 9-11thDecember, New Delhi.