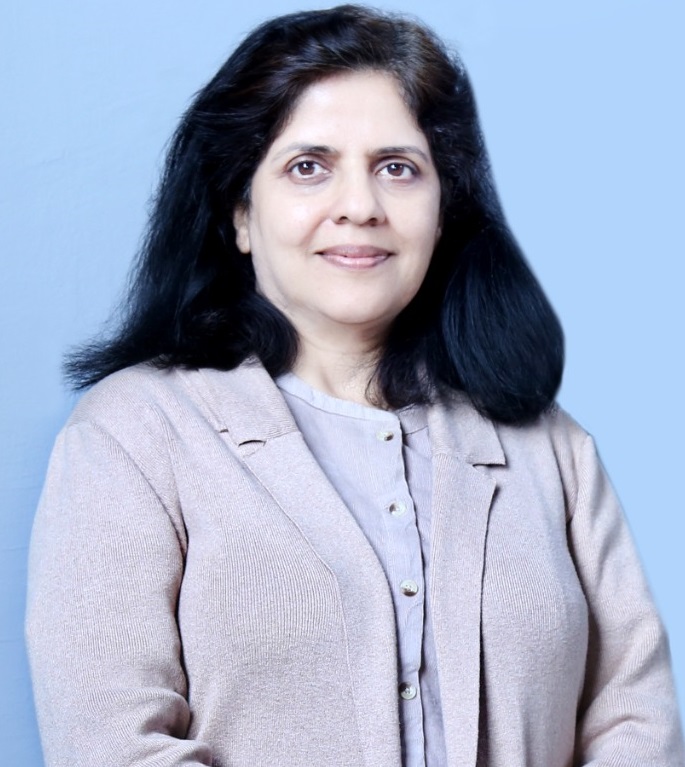 An MBBS (Gold Medal) from the IGMC, Shimla, Dr Ashoo Khosla also has an MBA from the Indian School of Business, Hyderabad, and has completed an executive education program from Harvard Business School. An associate professor in the Faculty of Management Sciences & Liberal Arts at Shoolini University, she teaches Creativity and Innovation.
As the Chief Learning Officer at Shoolini University, she manages the faculty development and student learning support functions as well as external learning partnerships. Dr Ashoo Khosla implemented the online learning platform at Shoolini in 2013. This proved a boon during the Covid lockdown when she led the efforts to make online learning and teaching experience seamless for both students and teachers.
Dr Ashoo has several years of experience in healthcare, FMCG, Pharmaceutical, and learning and development domains. She has worked with reputed global Pharma companies like Dr Reddy's, Novartis and NMC group, both in India and abroad. She is the founder of Learninns — an innovative learning solutions provider to corporates in India and the UAE.
Publication
She has also authored a book on creativity called 'Off the corporate bus and into the creativity boat', published by Jaico, a leading publishing house in India.