Amit Kumar
Assistant Professor

/

Agriculture
Assistant Professor
About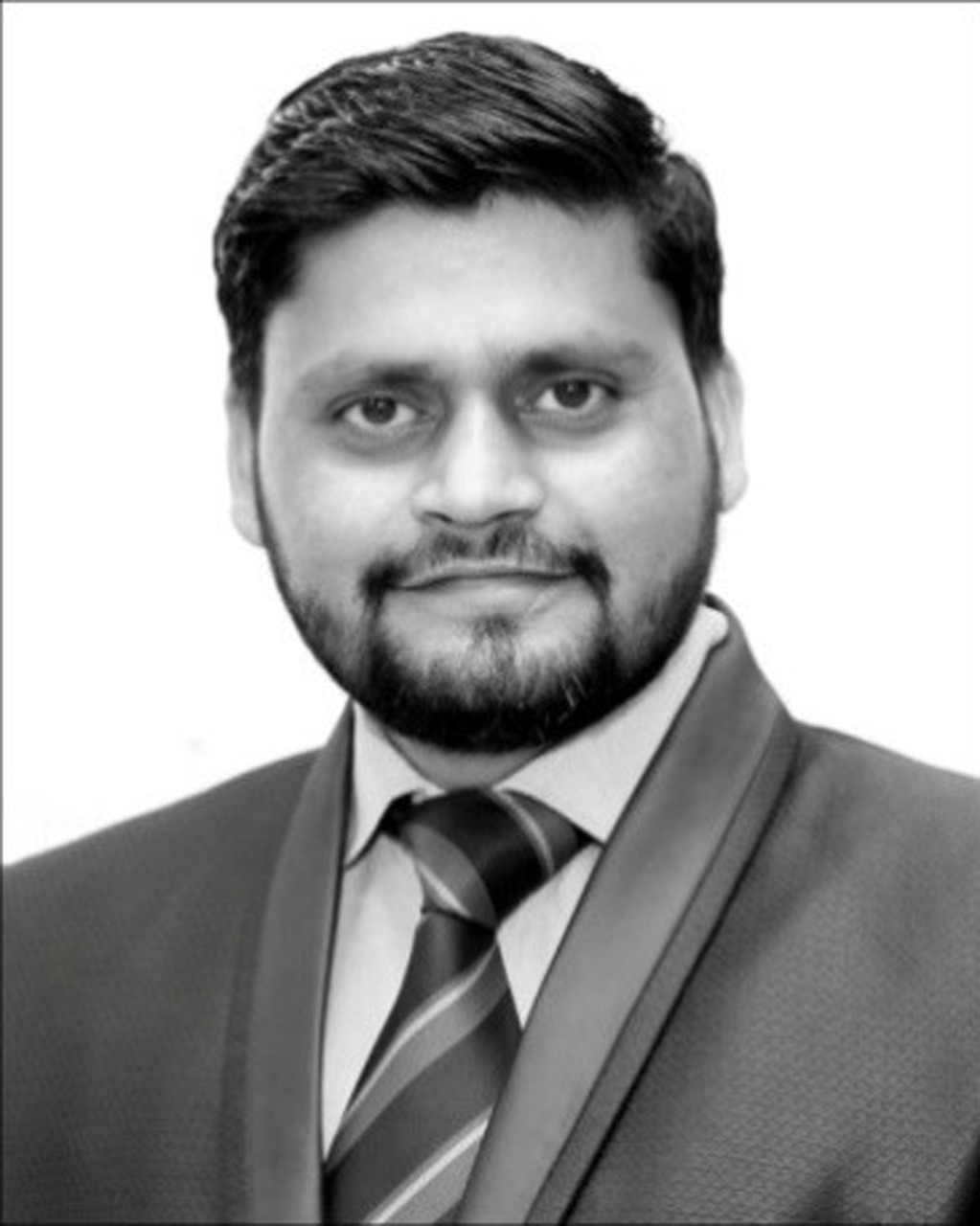 Amit Kumar is as Assistant Professor at the MS Swaminathan School of Agriculture. Previously, he worked as an Assistant Professor at the Department of Agriculture, Cordia College, Sanghol, FGS, Punjab (Affiliated with Punjabi University)-2017.
He got his PhD in Entomology from the Sher-e-Kashmir University of Agricultural Sciences and Technology, Jammu, (J&K)-2017 and qualified NET (ICAR/ASRB)-2018. He has over three years of experience in teaching; was ICAR Fellow-2010 and received merit scholarship during the MSc programme-2011; got the prestigious INSPIRE fellowship-2013 (Department of Science & Technology, GOI, New Delhi) to undertake Doctoral studies at SKUAST-J; received the Teacher Innovation Award-2019, Young Scientist Award-2020 and Best Thesis Award-2018 for his PhD dissertation, 'Bio-intensive Integrated Pest Management of Major Insect Pests of Brinjal'.
Amit Kumar has published several research papers in National and International journals of repute, besides having participated in various Conferences/Symposium and training programmes.
He is also a reviewer in several scientific journals in his field, like insect pest management consultants to farmers and industries, and serves on university committees. He is an active member of Just Agriculture Magazine2021.
His research areas include IPM and Economic Entomology. At present, he is conducting research on Bio-rational Management of fruit borer and white fly in tomato crop ecosystem. He is a nature lover and is dedicated to plant protection.
Amit Kumar can be reached at amitchadhary@shooliniuniversity.com.
Publications
Kumar A., Shankar U. and Kaul V. (2021). Seasonal incidence of brinjal shoot and fruit borer and red spider mite with their natural enemies' fauna in brinjal crop ecosystem. International Journal of Tropical Insect Science. Accepted, Doi- https://doi.org/10.1007/s42690-021-00525-4.
Kumar A., Kaul V. and Shankar U. (2020). Evaluation of some Integrated Pest Management modules against Brinjal shoot and Fruit borer. Journal of Entomological Research. 44 (1). 23-28.
Sarkar K., Gupta R.K., Kakraliya S.S., Kumar A., Bochalya R.S .and Choskit D. (2018). Comparative studies of conventional and mini tubers of Potato (solanum tuberosum l.) Varieties as influenced by Potassium levels. Journal of Global Biosciences, 7(8). 5550- 5561.
Kumar A., Kaul V. and Shankar U. (2018). Response of brinjal (Solenum melongena Guen.) varieties for the resistant reaction against brinjal shoot and fruit borer (BSFB) and Red Spider Mite (RSM). Journal of Entomology and Zoology Studies, 6(2), 1369-1373.
Mondol A., Shankar U., Abrol D. P., Kumar A. (2018). Incidence of major insect pest onfasiolus valgaris L.. Indian Journal of Entomology, 80 (I), 51-55.
Kumar A., Pratap R. and Arora R. (2017). Monitoring of Cucumber fruit fly, Bactrocera cucurbitae by using various types of poision baits in J&K. Bulletin of Environment, Pharmacology and Life Sciences, 6 (4), 89-92.
Kumar A., and Uma Shankar (2017). Management of whitefly on cucumber Cucumis sativus in Jammu climatic region (J&K) India. Trends in Bio-science, 10 (36), 7510-7513.
Singh S. P., Kumar N., Bhat A., Singh H., Jeelani M. I., Sharma S. and Kumar A. (2016). Diversification, livelihood security and sustainable hill agriculture: an economic analysis of brinjal crop cultivation in jammu district (J&K), india, Ecology, Environment & Conservation, 22, 971-975.
Razaq A., Kumar A. and Bali K. (2016). Effect of mulberry varieties on incidence & characters of bivoltine silkworm, Progressive Research-an International Journal, 11, 5290-5295.
Kumar A., Shankar U. and Razaq A. (2016). Seasonal ncidence ofmajor insect pest & their natural enamies of cucumber (cucumis sativus l.) in jammu region, Progressive Research-an International Journal, 11, 5296
Book Chapters:
Kumar A., Shankar U. and Nath R. (2021). Integrated pest management in Brinjal (Solanum melongena L.) crop ecosystem. Cutting-edge Perspectives in Agricultural and Allied Sciences. Accepted
Nath R. and Kumar A. (2021). World of Honey Bee. Cutting-edge Perspectives in Agricultural and Allied Sciences. Accepted
Kumar A., Yadav K. K. and Singh N. (2018). Insect Pest management in Vegetable crops. Experiments on Enhancement of Agricultural Yield, Discovery publishing house , New Delhi.
Book:
Kumar A., Shankar U. and Nath R. (2021). Entomology....a basic manual.
Malhotra Publishing House, New Delhi.