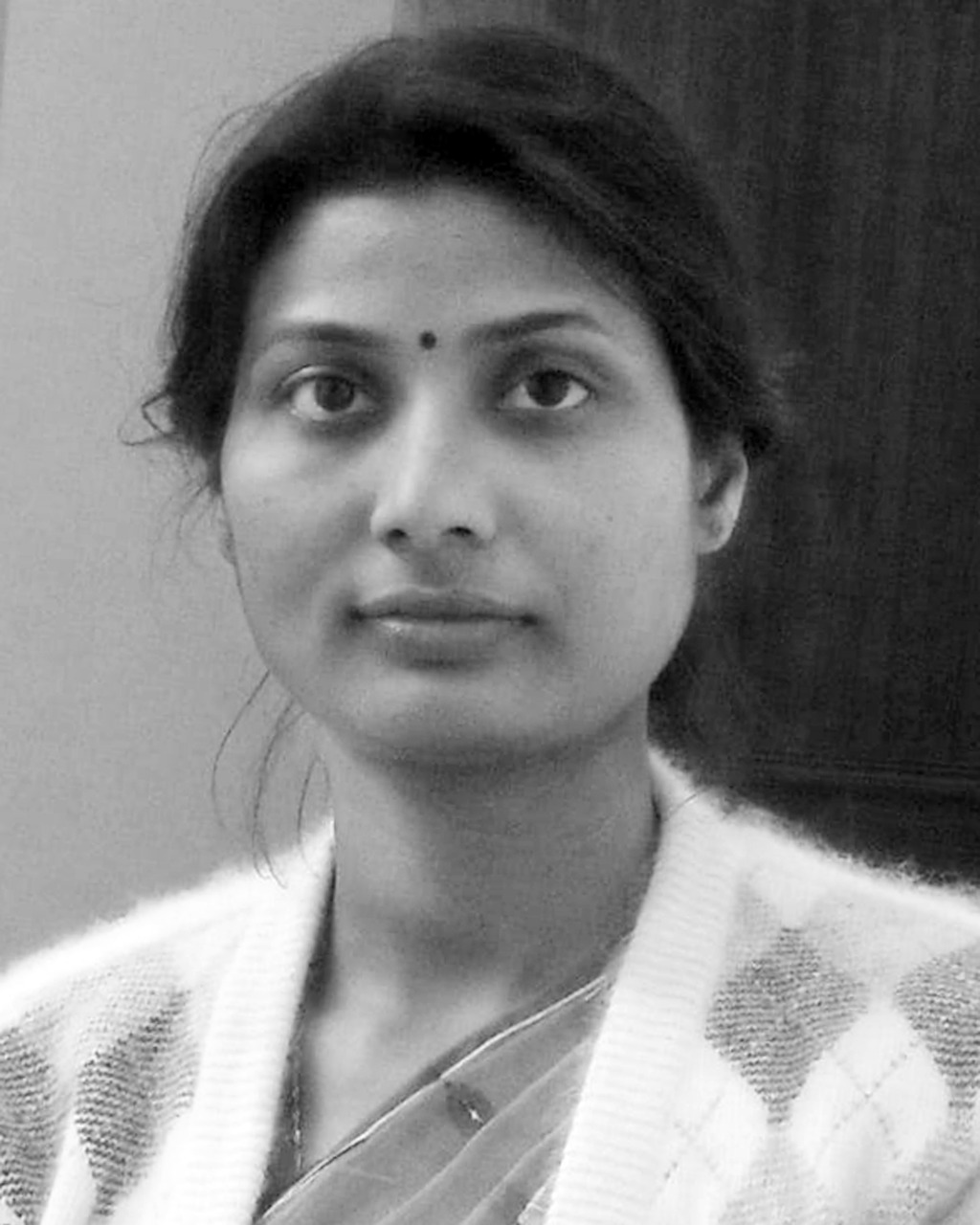 Supriya Srivastava teaches and conducts research in many areas of social science and human resource development. As a member of Swami Yogananda, she also has good knowledge of Indian ancient science of yoga. She is NET qualified and received her doctoral degree from Lucknow School of Social Science, Lucknow University, India).
She holds 10 years of teaching experience and her academic contributions include several reviews, book chapters in many national and international publications, including Scopus. She is also a reviewer with several reputed journals like The Eastern Anthropologists and IGI Global. Srivastava has presented nearly 20 research papers in many national and international conferences. She is an active member of Indian Sociological Society (ISS) and actively contributes in research and development in different fields of social sciences.
Publication
Peer-Reviewed Journals:
Srivastava, S (2017) "Shahrikaran evam shahri gareebi: Samajshastriy Paridrishya me Lucknow Shahar ka Adhyayan", Manav, Vol. 35 (2). (Oct, 2017, ISSN no. 2347-6591, pp 31 to 8)
Srivastava, S. (2019) "Migration and Street Vending: Analysis of Street Venders in Solan City of Himachal Pradesh" The Eastern Anthropologists, Vol. 72 (1&2). (A Scopus Index Journal) (June, 2019, ISSN no. 0012-8686, pp 93 to 113)
Ethno botanical Survey of Commonly Used Wild Medical Plants in High Hills of Dhami in District Shimla of H.P., India., Plant Archives, Vol. 20, Special Issue (AIAAS -2020), ISSN 0972-5210
Documentation of Commonly Used Wild Medicinal Plants in Shikari Devi Wild Life Sanctury of H.P., India, Plant Archives, Vol. 20, Special Issue (AIAAS -2020), ISSN 0972-5210
Some Commonly Used Wild Ethno veterinary Medicinal Plants by Migratory Shepherds in Churdhar Wildlife Sanctury of District Sirmaur in H.P., India. Plant Archives, Vol. 20, Special Issue (AIAAS -2020), ISSN 0972-5210.
Ethnobotanical Study of Medicinal Plants used in Shikari Devi Wildlife Sanctuary of H.P. India in Medicinal Plants, Vol. 12 (4), December, 2020
Srivastava, S. (2020). Understanding Nexus between Social Networking, Online Shopping and Cyber Crime in an Indian Context, Journal of Engineering and Technological Education, Vol. 14 (1), ISSN 2229-631X, (Jan-June, 2020).
Srivastava, S. (2020) "Informal Sector in Urban Economy: A Case Study of Street Venders", IJMRT, Vol. 15 (1). January – June – 2021, 65-80
Book Chapters:
Influence of Social Networking on Education System: Prospects and Challenges in Envisioning India 2.0 Economic Policies: Prospects and challenges, 2019
National Education Policy of India: 1968 and 1986/1992- A Review, (Oct. 2020) 'Exploring the Scientific Research' Based on New Edu. Policy, Online teaching & Learning during Covid 19, New Delhi, Akinik Publication.
Attitude Formation and Attitude Change - A Social psychological Perspective, Handbook of Research and Applied Psychology in Multiculturalism, IGI Global Publisher, 2021.