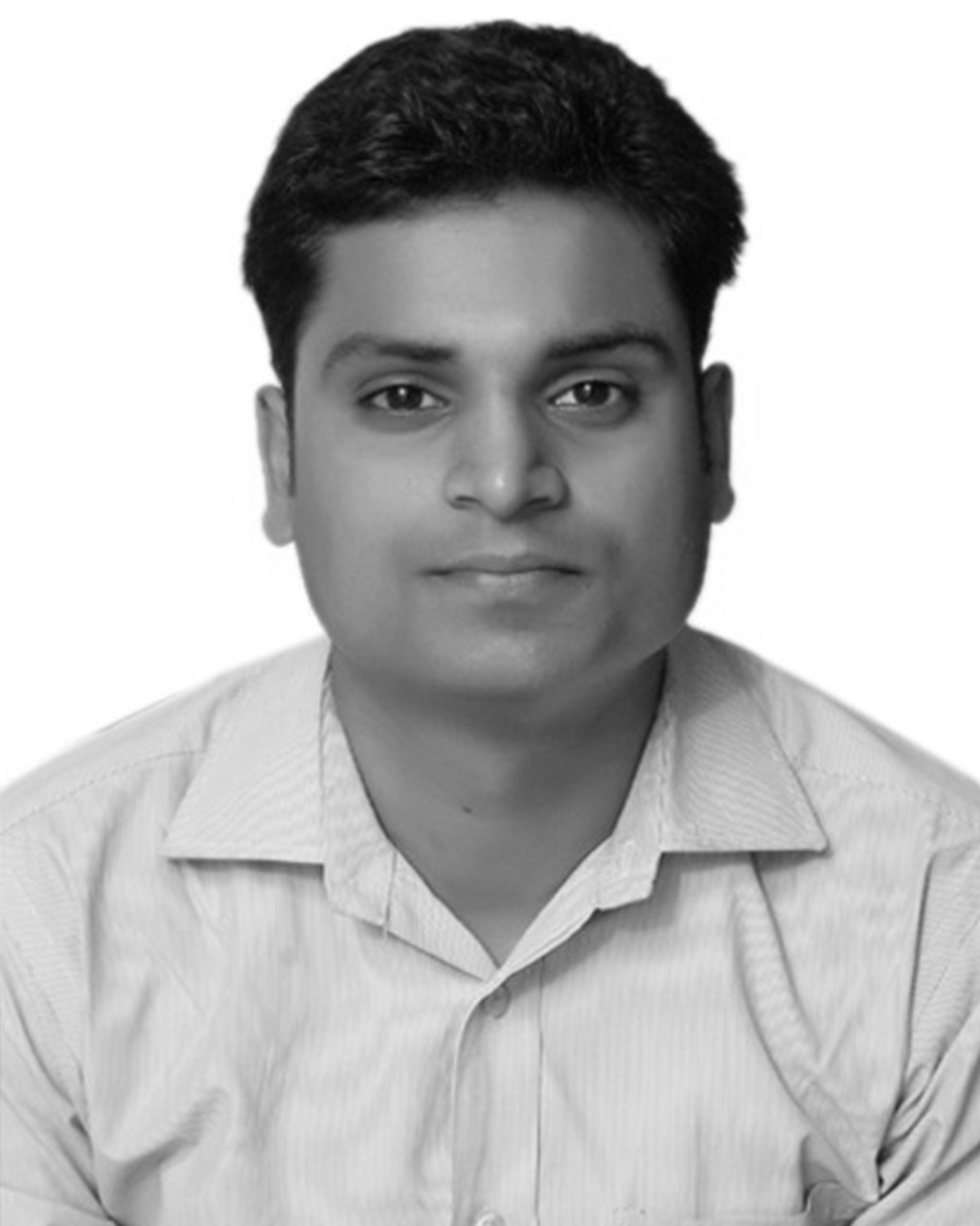 Sorabh Aggarwal is pursuing his Ph. D from Shoolini University. He has received his M.Tech from National Institute of Technology, Kurukshetra in Machine Design. He has completed M.Sc in Yogic Science from Shoolini University. He received B. tech from Punjab technical University in Mechanical Engineering. He has an experience of 8 years and have several patents to his name.
Publication
Peer-Reviewed Journal Papers
Sunil Kumar, Robin Thakur, Neeraj Gandotra, Sorabh Aggarwal, Arvind Singhy, Rajesh Maithani and Anil Kumar (2020). Prediction of heat transfer and pressure drop in helically perforated twisted tape heat exchanger tube using fuzzy logic. JP Journal of Heat and Mass Transfer, 19(1), 175-184. (Scopus Indexed).
Abhilash Pathania, Raj Kumar, Kuldeep Rojhe, Bhaskar Goel, Sorabh Aggarwal, Dalgobind Mahto, Value Stream Mapping - Panacea for lead time reduction in Ferrite Core Industry will be published in Materials Today: Proceedings. (Accepted 2021)
Sorabh Aggarwal, Sushil Kumar, Raj Kumar, robin Thakur, "Thermal Augmentation in Evacuated tube solar collector using Reflector, Nano fluids, Phase change material and Tilt angle: A review" Material Today Proceedings, (Elsevier).
Patents:
S. No

Title

1

Flying Chair

2

Mobile cover.

3

A machine for calculate cutting force and methods thereof.

4

Productivity Improvement by modification in fixture.

5

Cooling pad for mobile.

6

Motion Simulation of stairs climbing Robot

7

Stair Climbing Stretcher.

8

Flying Stretcher.

9

Multiloading Fixture

10

Solar Tracking System.

11

Cooking Stove.

12

Surface Grinding of Multi-Connecting Rods On Horizontal Surface Grinding Machine.

13

Hexapod Robot.

14

Pick and Place Robot.

15

A method for surface modification of low carbon steel and uses thereof

16

Hidden hydraulic runway and methods thereof

17

Multipurpose allen key

18

Universal allen key

19

Green stove

20

A method for enhancement in transmission of light by dry machining of pmma discs

21

Multipurpose spanner

22

A method for achieving mirror finish on mono- crystalline germanium disc

23

Universal spanner apparatus and uses thereof

24

Multiple lug spanner

25

Flexi pvc cutter

26

Easy elevator

27

Fork Lifter

28

Arm type sun tracking
system

29

Screw type sun tracking system

30

Trans himalayan carrier

31

Trataka equipment

32

A method of surface characterisation of copper alloy disc and uses thereof

33

A method of surface integrity of aluminium alloy-6061 disc and uses thereof

34

Screw gun

35

Tube squeezer

36

Nail holding hammer

37

Fruit Grading Machine

38

Nut cutter

39

Ideal machining of pmma and polycarbonate optical lens and spectacle glasses and methods thereof