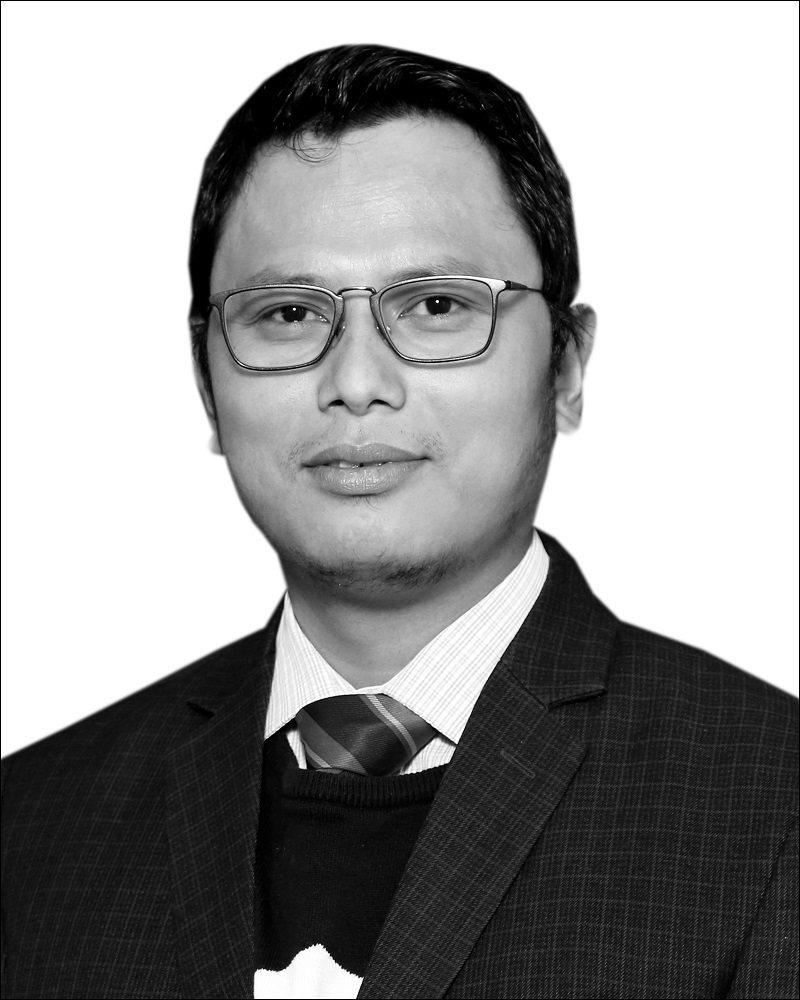 Mr. Sashank Thapa has completed B.Tech in Mechanical Engineering from Himachal Pradesh University (University Topper).M.Tech from Thapar University in CAD/CAM securing 8.79/10 CGPA with MHRD scholarship. Currently he is pursuing his PhD from PEC (Punjab Engineering College Chandigarh). He has Qualified GATE in year 2011 with 85 percentile. He is having 10 years of teaching experience.
Publication
Sashank Thapa, Sushant Samir, Khushmeet Kumar, Sushma Singh. A Review Study on the Active Methods of Heat Transfer Enhancement in Heat Exchangers Using Electroactive and Magnetic Materials. Materials today, Elsevier. Cite Score 1.3
Sushma Singh, Sushant Samir, Khushmeet Kumar, Sashank Thapa. Effect of Heat Treatment Processes on the Mechanical Properties of AISI 1045 Steel. Materials today, Elsevier. Cite Score 1.3
Kashyap K., Towhidul Islam Nayim S.M., Thakur R., Kumar A., Thapa S. (2020) A Study of Solar Energy in India; Utility, Status, and Procurement. In: Choudhury S., Mishra R., Mishra R., Kumar A. (eds) Intelligent Communication, Control and Devices. Advances in Intelligent Systems and Computing, vol 989. Springer, Singapore.
A Review on Exergy Analysis of Nanofluid Flow Through Several Conduits, A Kumar, L Sharma, S Kumar, R Thakur, B Goel, AR Singh Suri, S Thapa. Frontiers in Heat and Mass Transfer (FHMT) 14.
PATENTS:
| | |
| --- | --- |
| S.no | Title of the patent |
| 1 | A machine for calculate cutting force and methods thereof. |
| 2 | Mobile cover |
| 3 | Cooling pad for mobile |
| 4 | Stator and Rotor of Three Phase Squirrel Cage Induction Motor. |
| 5 | Cooking Stove. |
| 6 | Surface Grinding of Multi-Connecting Rods On Horizontal Surface Grinding Machine. |
| 7 | A method for surface modification of low carbon steel and uses thereof |
| 8 | Modified stator and rotor design of three phase synchronous motor |
| 9 | A method for optimization of cutting force measuring machine with improved topology |
| 10 | Vortex-Pool Turbine Equipment |
| 11 | Emergency door lock |
| 12 | Trataka equipment |
| 13 | Evacuated Tube Collector For Solar Radiation |