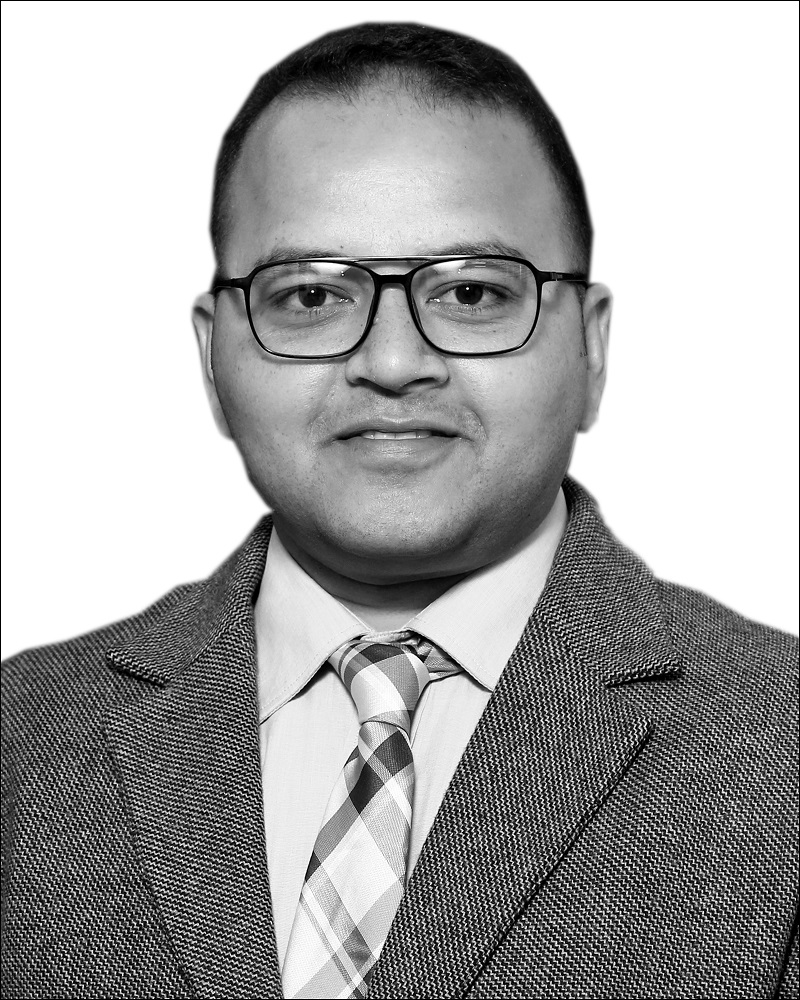 Rohit Goyal holds over 14 years of teaching and research experience in the field of Pharmacy and Pharmacology. His area of research includes molecular targets of Alzheimer's disease, life-style disorders, Circadian Rhythm dysfunction, Pre-clinical pharmacology, Osteoporosis, Asthma and Natural Products.
He received his PhD degree in 2011 from ISF College of Pharmacy, Moga, Punjab under the Punjab Technical University, Jalandhar.
Along with four patents of his credit, Rohit Goyal has got 48 research/review papers (SCOPUS)/ book chapters published. He got an extra-mural grant for research projects from Central funding agencies, DST-SERB, ICMR, NMHS and has presented research in various national and international conferences/ workshops organised in USA, The Netherlands, Japan, Australia, Singapore and awarded with Travel grant from FIP, AAPS, ICMR, DST, WFN-Japan, NIH-USA, Ratan Tata Trust and Shoolini University.
His scientist research group comprising scientists from biotechnology, botany, drug delivery, medicinal chemistry, agriculture, etc., developed and evaluated an oral formulation from Pine tree for treatment of a bone disorder, Osteoporosis.
He has been awarded with Dr PD Sethi Memorial Award for Best Research paper in Pharma, Herbal and other analysis in 2020; Best Poster Award in New Biology at 103rd Indian Science Congress, 2016; serves as associate editor/reviewer in several scientific journals and other committees in the university; selected as CPCSEA Nominee from Ministry of Environment & Forest-Animal Welfare Division, Govt. of India for several research institutions in Himachal Pradesh involved in animal experimentation; been a member of national and international associations/committees, Federation of International Pharmacists (FIP), American Association of Pharmaceutical Scientists (AAPS), Indian Pharmacological Society (IPS), Association of Pharmaceutical Teachers of India (APTI), Indian Science Congress Association (ISCA), World Academy of Science Engineering and Technology (WASET), Society of Pharmaceutical Education & Research (SPER), Institutional Animal Ethics Committee (IAEC), Shoolini University.
Rohit Goyal has guided 32 M Pharm and four doctoral research students.
Publication
Aditi Sharma, Lalit Sharma, Reena V Saini, Ashwani Kumar, Rohit Goyal; Pinus roxburghii alleviates bone porosity and loss in postmenopausal osteoporosis by regulating estrogen, calcium homeostasis and receptor activator of nuclear factor-κB, osteoprotegerin, cathepsin bone markers; Journal of Pharmacy and Pharmacology; https://doi.org/10.1093/jpp/rgaa014; 2021.
Aditi Sharma, Lalit Sharma, Rohit Goyal; Molecular Signaling Pathways and Essential Metabolic Elements in Bone Remodeling: An Implication of Therapeutic Targets for Bone Diseases; 22(1), 77-104, 2021.
Lalit Sharma, Aditi Sharma, Rohit Goyal and Jahngeer Alam; Pinus Roxburghii Sarg. Ameliorates Alzheimer?s disease- Type Neurodegeneration and Cognitive Deficits Caused by Intracerebroventricular-Streptozotocin in Rats: An In Vitro and In Vivo Study; Indian Journal of Pharmaceutical Sciences, 2020;82(5):861-870.
Alaa A A Aljabali, Hamid A Bakshi, Saurabh Satija, Meenu Metha, Parteek Prasher, Raed M Ennab, Dinesh Kumar Chellapan, Gaurav Gupta, Poonam Negi, Rohit Goyal, Ashish Sharma, Vijay Mishra, Harish Dureja, Kamal Dua, Murtaza M Tambuwala; COVID-19: Underpinning Research for Detection, Therapeutics, and Vaccines Development; Pharmaceutical Nanotechnology, 2020.
Aditi Sharma, Lalit Sharma, Rohit Goyal; GC/MS Characterization, in-vitro Antioxidant, Anti-inflammatory and Antimicrobial Activity of Essential Oils from Pinus Plant Species from Himachal Pradesh, India; 2020, Journal of Essential Oil Bearing Plants, 23(3): 522-531.
Rohit K Nadda, Aaliya Ali, Renu C Goyal, Prem K Khosla, Rohit Goyal; Aucklandia costus (syn. Saussurea costus): Ethnopharmacology of an endangered medicinal plant of the Himalayan region; Journal of Ethnopharmacology, 263, 2020.
Ridhima Wadhwa, Keshav Raj Paudel, Meenu Mehta, Shakti D Shukla, Krishna Sunkara, Parteek Prasher, Nisha Panth, Rohit Goyal, Dinesh Kumar Chellappan, Gaurav Gupta, Philip M Hansbro, Alaa AA Aljabali, Kamal Dua; Beyond the Obvious: Smoking and Respiratory Infection Implications on Alzheimer's Disease; Aug 2020.
Mohammad Altamish, Rajiv Dahiya, Avinash Kumar Singh, Anurag Mishra, Alaa A. A. Aljabali, Saurabh Satija, Meenu Mehta, Harish Dureja, Parteek Prasher, Poonam Negi, Deepak N. Kapoor, Rohit Goyal, Murtaza M Tambuwala, Dinesh K. Chellappan, Kamal Dua, Gaurav Gupta; Role of Serine/Threonine Kinase 11 (STK11) or liver kinase B1 (LKB1) Gene in Peutz-Jeghers Syndrome; Critical Reviews in Eukaryotic Gene Expression; 2020.
Ashish Sharma, Gautam Sethi, Murtaza M Tambuwala, Alaa AA Aljabali, Dinesh Kumar Chellappan, Kamal Dua, Rohit Goyal; Circadian rhythm disruption and Alzheimer's disease: The dynamics of a vicious cycle; Current Neuropharmacology; 2020.
Li Hian Chin, Chian Ming Hon, Dinesh Kumar Chellappan, Jestin Chellian, Thiagarajan Madheswaran, Farrukh Zeeshan, Rajendra Awasthi, Alaa AA Aljabali, Murtaza M Tambuwala, Harish Dureja, Poonam Negi, Deepak N Kapoor, Rohit Goyal, Keshav Raj Paudel, Saurabh Satija, Gaurav Gupta, Alan Hsu, Peter Wark, Meenu Mehta, Ridhima Wadhwa, Philip Michael Hansbro, Kamal Dua; Molecular mechanisms of action of naringenin in chronic airway diseases; European Journal of Pharmacology; 2020, 173139.
Lubhan Singh, Sagarika Majhi, Kavita Pabreja, Poonam Negi, Rohit Goyal, Gaurav Gupta, Dinesh Kumar Chellappan, Kamal Dua; Oxidative Stress in Liver Disease; 2020; Role of Oxidative Stress in Pathophysiology of Diseases; Book Publisher: Springer.
Sharma A. and Goyal R; Long-term exposure to constant light induces dementia, oxidative stress and promotes aggregation of sub-pathological AB42 in Wistar rats; Pharmacology, Biochemistry and Behavior, 2020, 172892.
Gupta G, Dahiya R, Sungh Y, Mishra A, Verma A, Gothwal SK, Aljabali AAA, Dureja H, Prasher P, Negi P, Kapoor DN, Goyal R, Tambuwala MM, Chellappan DK, Dua K; Monotherapy of RAAS blockers and mobilization of aldosterone: A mechanistic perspective study in kidney disease; Chemico-Biological Interactions, 317, 2020, 108975.
Ashish Sharma and Rohit Goyal, Effects of Brain Ischemic Preconditioning on Cognitive Decline and Motor Incoordination in 3-Nitropropionic Acid-Intoxicated Rats: Probable Mechanisms of Action, Neurophysiology, 2019, 1-11.
Raj Kumar, Nirjhar Saha, Priyank Purohit, Sanjeev K. Garg, Kapileswar Seth, Sachin Dubey, Khyati Dave, Rohit Goyal, Shyam S. Sharma, Uttam C. Banerjee; Cyclic enaminone as new chemotype for selective cyclooxygenase-2 inhibitory, anti-inflammatory, and analgesic activities; European Journal of Medicinal Chemistry, Nov. 2019, 182.
Ankita Gupta, Ashish Sharma, Rohit Goyal, Anil Kumar; Alteration in memory cognition due to activation of Caveolin-1 and oxidative damage in a model of Dementia of Alzheimer's type; Indian Journal of Pharmacology. 2019, 51(3), 173-180.
Shashi Chauhan, Aditi Sharma, Navneet Kumar Upadhyay, Gajender Singh, Uma Ranjan Lal and Rohit Goyal, In-vitro osteoblast proliferation and in-vivo anti-osteoporotic activity of Bombax ceiba with quantification of Lupeol, gallic acid and β-sitosterol by HPTLC and HPLC, BMC Complementary and Alternative Medicine. 2018,18:233
Aditi Sharma, Lalit Sharma, Rohit Goyal, A Review on Himalayan Pine Species: Ethnopharmacological, Phytochemical and Pharmacological Aspects. Pharmacognosy Journal, 2018,10,4,611-619.
Corrigendum to: Shanky Garg, P Prasoon, VR Deshmukh, Rohit Goyal, Possible modulation of PPAR-γ cascade against depression caused by neuropathic pain in rats. Journal of Basic and Clinical Physio. and Pharmacology, 2018, 29 (2), 225-225.
Ashish Sharma and Rohit Goyal, Do Circadian Rhythms Draw the Patterns of Sustained Mental Vigor and Ailment? Drug Development Research, 2016, 77, 469-473.
Shilpa Vishwakarma, Rohit Goyal, Varun Gupta, Kanaya Lal Dhar, GABAergic effect of valeric acid from Valeriana wallichii in amelioration of ICV STZ induced dementia in rats, Revista Brasileira de Farmacognosia, 2016, 26, 484–489.
Ashish Sharma and Rohit Goyal, Cross tolerance: a tread to decipher the code of endogenous global cerebral resistance, Neural Regeneration Research, 2016, 11, 5, 719-720.
Ankita Gupta and Rohit Goyal, Amyloid beta plaque: a culprit for Neurodegeneration, Acta Neurologica Belgica, 2016, 116, 4, 445-450.
Ashish Sharma and Rohit Goyal, Experimental Brain Ischemic Preconditioning: A Concept to Putative Targets, CNS & Neurological Disorders: Drug Targets, 2016, 15, 1-7.
Shaila Khah, Rohit Goyal, Ankush Chabba, Varun Jaiswal, Gaurav Sharma, Mu Naushad, Certain 4-Iminoflavones Derivatives: Synthesis, Docking Studies, Antiasthmatic and Antimicrobial Agents, Asian Journal of Chemistry. 2016, 28, 8.
Aditi Sharma, Rohit Goyal, Lalit Sharma, Potential Biological Efficacy of Pinus plant species against oxidative, inflammatory and microbial disorders, BMC Complementary & Alternative Medicine, 2016, 16-35.
Book Chapters:
Lubhan Singh, Sagarika Majhi, Kavita Pabreja, Poonam Negi, Rohit Goyal, Gaurav Gupta, Dinesh Kumar Chellappan, Kamal Dua (2020). Oxidative Stress in Liver Diseases in the book Role of Oxidative Stress in Pathophysiology of Diseases, Springer, Singapore, pp. 209-228.