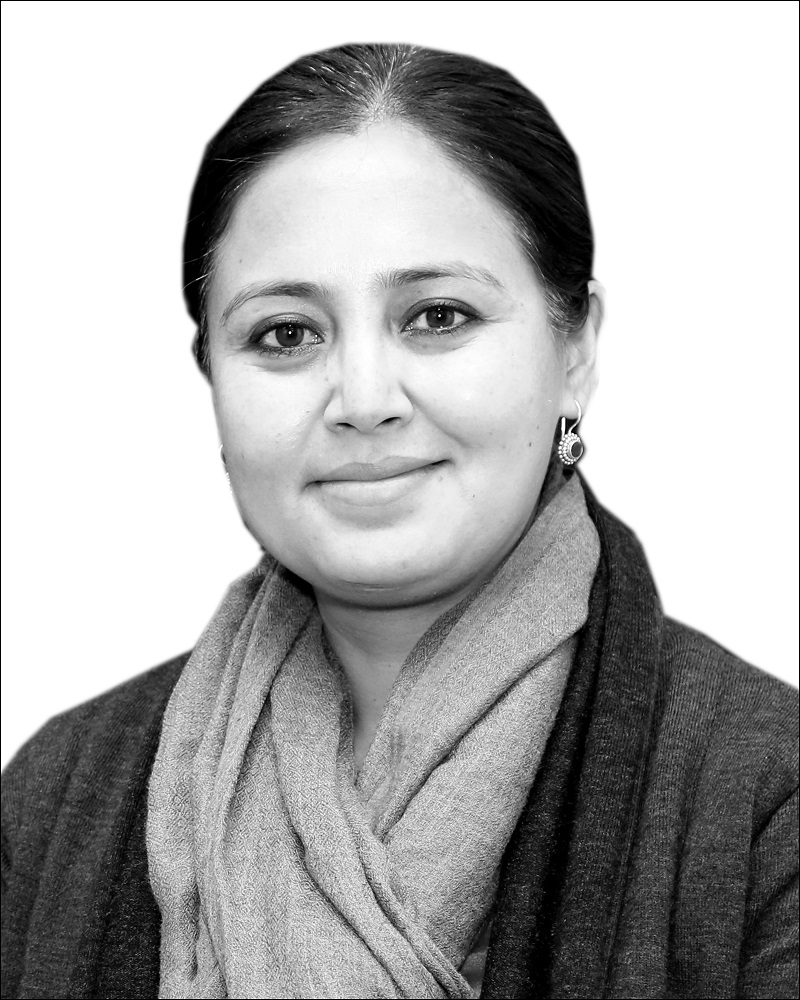 Prof. Poonam Negi is Associate Professor at Shoolini University and teaches Pharmaceutics. She received her MS from NIPER, Mohali and PhD from UIPS, Panjab University, Chandigarh both of them in Pharmaceutical Sciences. Her current area of research cover designing and optimizing nanomedicine for better therapeutics.
Publication
Verma, C., Negi, P. Pathania, D., Sethi, V., Gupta, B., (2019). Preparation of pH‐sensitive hydrogels by graft polymerization of itaconic acid on tragacanth gum. Polymer International, https://doi.org/10.1002/pi.5739
Pathania, D., Verma, C., Negi, P., Tyagi, I., Asif, M., Kumar, N.S., Al-Ghurabi E.H., Agarwal, S., Gupta V.K. (2018). Novel nanohydrogel based on itaconic acid grafted tragacanth gum for controlled release of ampicillin. Carbohydrate Polymer. 196. doi: 10.1016/j.carbpol.2018.05.040
Negi, P., Aggarwal, M., Sharma, G., Rathore, C., Sharma G., Singh B., & Katare O. P. (2017). Niosome-based hydrogel of resveratrol for topical applications: An effective therapy for pain related disorder(s). Biomedicine and Pharmacotherapy, 88, 480-487. doi: 10.1016/j.biopha.2017.01.083
Negi, P., Singh, B., Sharma, G., Beg, S., Raza, K., Katare, O.P. (2016). Phospholipid microemulsion-based hydrogel for enhanced topical delivery of lidocaine and prilocaine: QbD-based development and evaluation. Drug Delivery. 23, 951-67. doi: 10.3109/10717544.2014.923067
Raza, K., Singh, B., Lohan, S., Sharma, G., Negi, P., Yachha, Y., Katare, O.P. (2013) Nano-lipoidal carriers of tretinoin with enhanced percutaneous absorption, photostability, biocompatibility and anti-psoriatic activity. International journal of pharmaceutics. 456, 65-72. doi: 10.1016/j.ijpharm.2013.08.019.