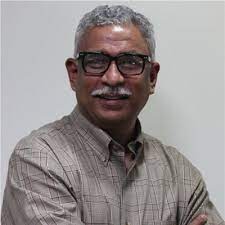 Dr Narendra Chirmule is the co-founder and CEO of SymphonyTech Biologics, a data analytics company focused on engineering solutions to Biology. He was Head of R&D at Biocon and held leadership positions in Amgen and Merck Vaccines. 
During his career spanning 35 years, he contributed to the clinical development of several major vaccines and bio-pharmaceuticals. Dr Chirmule has also been a member of the sub-team of the COVID-19 Task Force.
This renowned Biotechnology Scientist received the Cipla Distinguished Fellowship in Pharmaceuticals Science (2019-2020) from the Institute of Chemical Technology. He completed his PhD from the University of Mumbai; post-doctoral training at Cornell University Medical College, New York; and teaching and research experience as Assistant Professor at the Human Gene Therapy Group of the University of Pennsylvania. He is Advisor to the Filovirus consortium and a reviewer on the HIV vaccine study section for the National Institutes of Health.
Publication