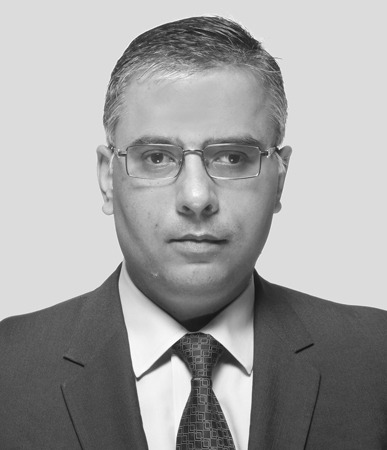 Munish Sahrawat is a business and academic leader with 25 years of diverse experience across Financial Services (HSBC, Citibank, ANZ), Higher Education (Ashoka University), and Startups (Nudje) in India, the Middle East, and Hong Kong. He has consistently delivered key results in various customer segments and markets throughout his career.
He held COO roles involving inter-disciplinary responsibilities for Business Transformation, Operations, Human Resources, Project Management, Strategic Planning, Technology, Customer Experience, Finance, Risk and was involved in some bank acquisitions as well. Munish has delivered large-scale, multi-million-dollar programmes involving Target Operating Models, Future State Program, Digital Transformation, Offshoring, Automation, Learning Transformation, HSBC University et al.
He has a few industry firsts to his credit, e.g., the launch of India's first prepaid card at Citibank. Munish made a transition into the Higher Education sector with a leadership role, working closely with the Founders at Ashoka University, one of the best liberal education Universities in India. This cross-industry experience saw him leveraging his skills and experience in contributing to Ashoka's ascent as an Institution of Eminence.
Munish is an MBA from IRMA and holds an Honours Degree in Journalism from the University of Delhi. He has participated in leadership development programmes by Ivy Business School in Hong Kong and Duke University in Mexico. He has walked 100 kms across the Sahara Desert as part of a Charity Challenge, raising funds for Water Aid.
As President & Dean of FMS at Shoolini University, Munish leads management programs across undergraduate, MBA, Research and Executive Education levels.
Publication