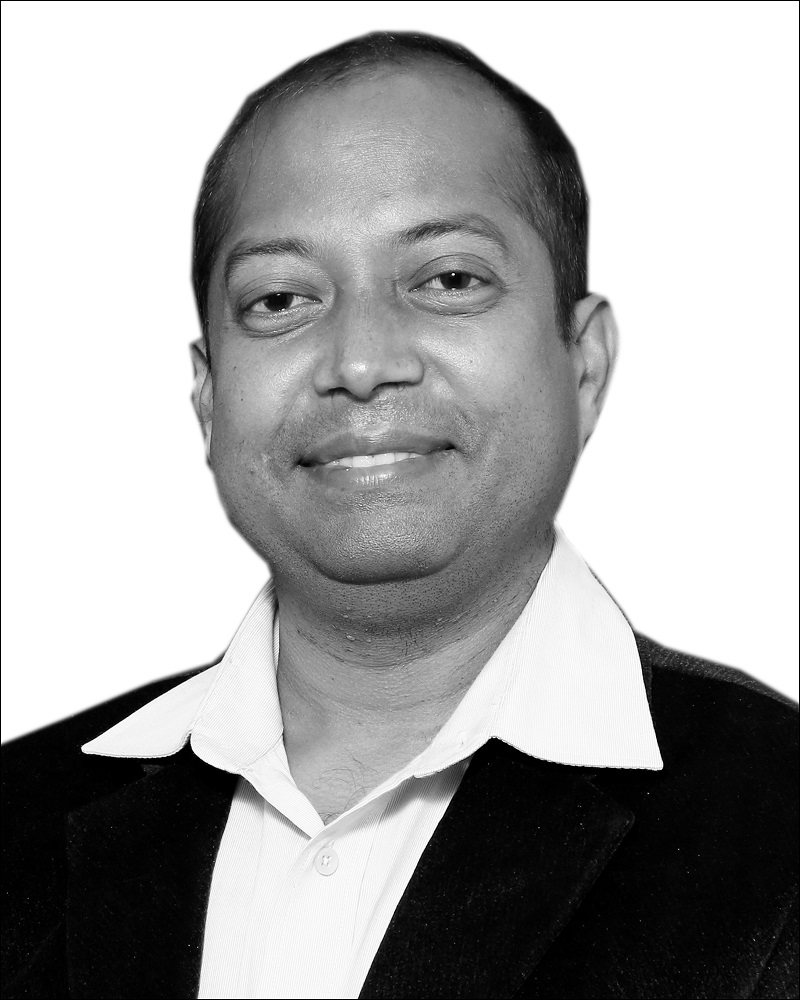 Deepak Kumar received his PhD from South Korea under the prestigious Brain Korea 21Plus fellowship. Prior to that, he did his M Pharm from Sikkim Central University, Sikkim, and B Pharm from Uttar Pradesh Technical University, Lucknow.
To his credit, he has published more than 50 research paper in SCI journals of international reputes; filed 6 patent, 3 patent granted; 10 book chapters, edited and authored books published by Elsevier, Springer Nature, Taylor & Francis, and Wiley; he has presented and attended his research works in several National and International conference in UK, China, Hong Kong and Korea.
His h and i-10 index is 15 with a citation of more than 600. He has been invited as a Chairperson, keynote and session speaker in reputed National and International conferences. He has been honored with the International Scientist Awards 2021; Young Scientist Award 2020; Innovative Research Award 2019 and Young Investigator Award 2016 for his research work. Brain Korea- 21 Plus (BK21 Plus) Travel Grant for the Gordon Research Conference. He is also serving in many capacities like reviewer in several scientific journals in his field, consultant to industries, and committees of various universities.
Deepak Kumar is an active member of the American Chemical Society, Association of Pharmacy Profession, Indian Science Congress Association, and member of Chemical and Pharmaceutical Society from India and S. Korea. His research area includes Medicinal Chemistry and Drug Discovery; Bioorganic Chemistry; Drug Delivery; Nanomedicine; and Chemical Biology; Design and synthesis diversified bioactive small molecules and their application in chemical biology and medicinal chemistry; Total synthesis of Natural products for biological activities; Diversity oriented synthesis of novel heterocycles; Target based approaches to access novel small molecules as drugs for type II diabetes and cancer.
Publication
A. Attri, D. Thakur, T. Kaur, Sebstian Sensale, Zhangli Peng, Deepak Kumar, R. Singh, Nanoparticles Incorporating a Fluorescence Turn-on Reporter for Real-Time Drug Release Monitoring, a Chemoenhancer and a Stealth Agent: Poseidon's Trident against Cancer?. Molecular Pharmaceutics, 2021, 18, 1, 124–147. ACS Publication.
CP Kaushik, Jyoti Sangwan, Raj Luxmi, Devinder Kumar, Deepak Kumar, Ashwani Kumar, Dharmendra Singh, Design, synthesis, anticancer and antioxidant activities of amide linked 1, 4-disubstituted 1, 2, 3-triazoles. Journal of Molecular Structure, 2021, 1226, 129255. Elsevier Ltd.
J. Devi, J. Yadav, Deepak Kumar, Deepak K Jindal, B. Basu, Synthesis, spectral analysis, and in vitro cytotoxicity of diorganotin(IV) complexes derived from indole-3-butyric hydrazide. Applied Organometallic Chemistry, 2020. 34(10): e5815. John Wiley & Sons, Ltd.
Y. Jain, M. Kumari, R.P. Singh, Deepak Kumar, R. Gupta, Sonochemical Decoration of Graphene Oxide with Magnetic Fe3O4@CuO Nanocomposite for efficient click synthesis of coumarin-sugar based bioconjugates and their cytotoxic activity. Catalysis Letters. 2020. 150 (4): 1142-1154. Springer US
Kumari Mansi, Raj Kumar, Jaspreet Kaur, SK Mehta, Satish Kumar Pandey, Deepak Kumar, A. K. Dash, Neeraj Gupta, DL-Valine assisted fabrication of quercetin loaded CuO nano leaves through microwave irradiation method: Augmentation in its catalytic and antimicrobial efficiencies. Environmental Nanotechnology, Monitoring & Management, 2020, 14, 100306. Elsevier Ltd.
L. Sharma, Deepak Kumar, Gopal Singh Bisht, In‐silico and in‐vitro evaluation of imidazolone fused quinazolinone derivatives as anti‐amyloidal agents in Alzheimer's: Nonhuman/Lead optimization studies. Alzheimer's & Dementia, 2020. 16, S9. John Wiley & Sons, Ltd.
T. Getahun, V. Sharma, Deepak Kumar, N. Gupta, Chemical composition, and antibacterial and antioxidant activities of essential oils from Laggera tomentosa Sch. Bip. ex Oliv. et Hiern (Asteraceae). Turkish Journal of Chemistry, 2020, 44(12), 1-10.
J. Devi, M. Yadav, D.K. Jindal, Deepak Kumar, Y Poornachandra, Synthesis, spectroscopic characterization, biological screening, and in vitro cytotoxic studies of 4-methyl-3-thiosemicarbazone derived Schiff bases and their Co (II), Ni (II), Cu (II) and Zn (II) complexes. Applied Organometallic Chemistry. 2019, 33, 10: e5154. John Wiley & Sons, Ltd.
A. K. Dash, Debraj Mukherjee, A. Dhulap, S. Haider, Deepak Kumar, Green chemistry appended synthesis, metabolic stability and pharmacokinetic assessment of medicinally important chromene dihydro pyrimidinones. Bioorganic & Medicinal Chemistry Letters. 2019. 29 (24): 126750-126754. Elsevier Ltd.
S. Haider, M. S Alam, Hinna Hamid, Abhijeet Dhulap, Deepak Kumar, Design, synthesis and biological evaluation of benzoxazolinone-containing 1, 3, 4-thiadiazoles as TNF-α inhibitors, Heliyon. 2019. 5 9: e02437. Elsevier Ltd.
J. Devi, M Yadav, Deepak Kumar, L.S Naik, D.K. Jindal, Some divalent metal(II) complexes of salicylaldehyde‐derived Schiff bases: Synthesis, spectroscopic characterization, antimicrobial and in vitro anticancer studies. Applied Organometallic Chemistry, 2019. 33, 02: e4693. John Wiley & Sons, Ltd.
Deepak Kumar, G. Mariappan, A. Husain, J. Monga, S. Kumar. Design, synthesis and cytotoxic evaluation of novel imidazolone fused quinazolinone derivatives. Arabian Journal of Chemistry. 2017. 10(3): 344-350. Elsevier Ltd.
A. P Kumar, Deepak Kumar, Determination of Pharmaceuticals by UV-Visible Spectrophotometry. Current Pharmaceutical Analysis. 2021. Accepted for publication. Bentham Sciences.
Rajiv K Tonk, Sandhya Bawa, Deepak Kumar, Therapeutic potential of cinnoline core: A comprehensive review. Mini-Review in Medicinal Chemistry. 2020. 3: 196-218. Bentham Sciences.
P. Sharma, B. P. Dwivedee, D. Bisht, A. K. Dash, Deepak Kumar*, The chemical constituents and diverse pharmacological importance of Tinospora cordifolia. Heliyon. 2019. 5 9: e02437. Elsevier Ltd.