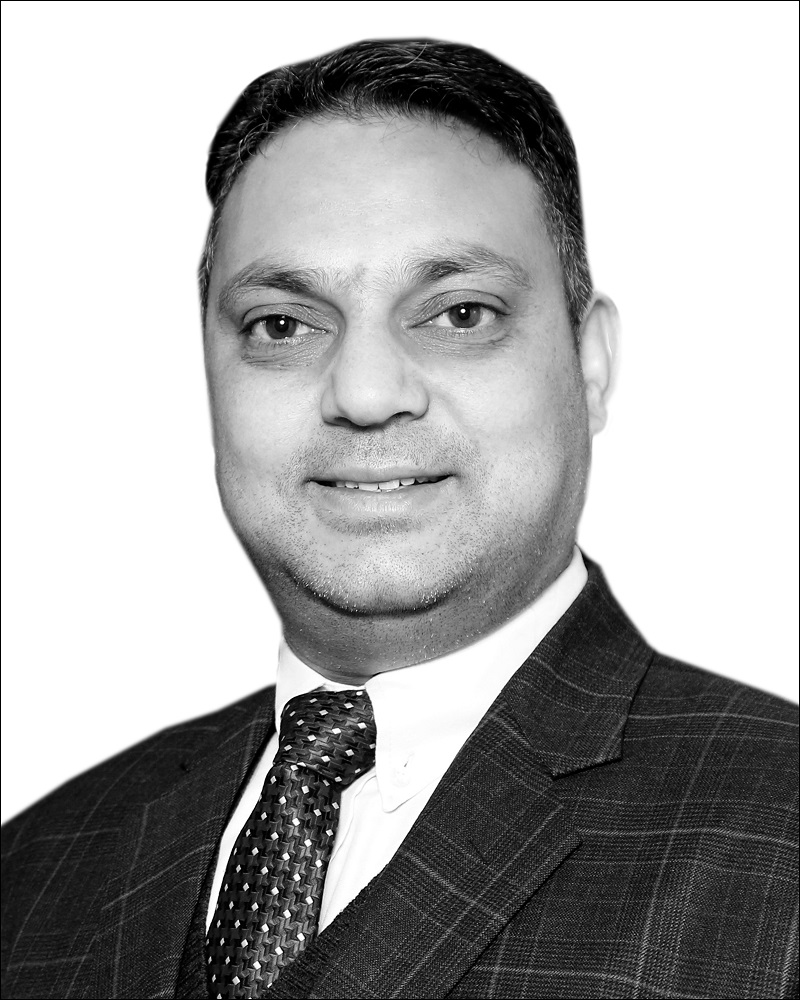 Dr Chander Mohan Gupta is currently serving as an assistant Professor at the School of Law, Faculty of Legal Sciences, Shoolini University, Solan (H.P) India where is teaches subjects of taxation, Accounting and Corporate Law to the students of Management and Law. the research area for him is Financial Crimes. He has qualified SET (2018) Commerce and received Ph.D. (2021) in Management from Shoolini University of Biotechnology and Management Sciences, Bajhol, PO Sultanpur, Distt. Solan – 173229 (HP), India. When it comes to his experience, he has 6 years of corporate experience and 10 years of teaching experience. His academic contributions include a few international publications including a few in Scopus and ABDC listed Journals for Social Sciences and chapters in books as well as conference papers.
Member of bar council of India and a vivid researcher he is a resource person for Mahatma Gandhi National Center of Rural Education (MGNCRE) under MHRD and has delivered several lectures in Faculty Development Program. He actively writes for os.me on life lessons and mindfulness. He can be reached at chandermohan@shooliniuniversity.com
Publication
Mohan Chander (2016):" Exemption Under Indian Penal Code". Justifying Crime published in Refereed International Journal titled "Changing Dimensions of Legal Horizons "ISSN 2395-7506.
Mohan Chander, Verma Pooja (2018)." Accounting & Business Ethics – Need of the Hour" in the International Conference on Multidisciplinary Research, Practices and Studies (ICMRPS-2018) held on 23rd and 24th February 2018. SSRG International Journal of Economics Management Studies (SSRG - IJEMS) Volume 5 Issue 4 - April 2018
Mohan Chander (2019) "Online Human Trafficking, technology in its Grim Picture" published in kaav international journal of economics, commerce and business management(kijecbm) ISSN:2348-4969 by Kaav Publications.
Gupta. C. M, (2019). Top 10 Accounting Frauds in India with Special Reference to 5W2H. Think India, 22(2), 2239-2257. Retrieved from https://journals.eduindex.org/index.php/think-india/article/view/9209.
Sharma, Gaurav and Gupta, Chander, A Review on Kingfisher Airline' Prosperity Converted Into Bankruptcy' (May 31, 2019). https://ssrn.com/abstract=3396995
Gurung, Vividha and Gupta, Chander, A Review on Satyam Computer Failure Lessons for Corporate Governance and World (April 11, 2019). Available at SSRN: https://ssrn.com/abstract=3370291 or http://dx.doi.org/10.2139/ssrn.3370291
Gupta, C.M.(2019)," Money Laundering Process, Effects and Precautions: An Indian Prespective." International Journal of Economics, Commerce and Business Management (KIJECBM) Issue 4 Volume 6 ISSN no 2348-4969 page no 85
Gupta, C. and Kumar, D. (2020), "Creative accounting a tool for financial crime: a review of the techniques and its effects", Journal of Financial Crime, Vol. ahead-of-print No. ahead-of-print. https://doi.org/10.1108/JFC-06-2019-0075
Gupta, CM. and D Kumar, FORENSIC ACCOUNTING A TOOL TO CURB FINANCIAL CRIMES - Studies in Indian Place Names, 2020 - archives.tpnsindia.org
Gupta, C.M. and Kumar, D. (2020), "Identity theft: a small step towards big financial crimes", Journal of Financial Crime, Vol. ahead-of-print No. ahead-of-print. https://doi.org/10.1108/JFC-01-2020-0014
CHAPTER IN BOOKS:
Book Titled" Multidisciplinary Legal research: A Collaborative Analysis & Synthesis" ISBN No: 978-93-85989-94-0, Chapter name" Role Play of Patents In Future Of Indian Pharmaceuticals In Relation to Growth Of Generics".
Book Titled," Intellectual Property Rights (IPR) Issues and Concerns" .2017 Chapter name, "Patent Predicament", India's Current Situation and Progress".
Book Titled," Gender Inequality & Child Abuse in India. Problems and Solutions" ISBN No: 97893-65818-84-0, Chapter name," Gender Inequality: A study with reference to various steps taken by Judiciary and Government to curb the situation."
Book Titled," Constitutionalism" Published by Shree Ram Law House India, ISBN: 978-93-85618-86-4 Page No: 179 – 187, Chapter Name," Frauds in Retail Banking Products"
Book Titled," Industry 4.0 Global Transformational Changes in Business and Management Published in Bloomsbury India ISBN: 978-93-88630-76-4 Page no 390-396, Chapter Name," An Overview of Economic Crimes and the Mechanism of Investigation prevalent in the Emerging Economics"
Book Titled," Connecting Asia, Understanding Foreign Relations, Organization and Contemporary Issues", Published by Kunal Books, ISBN: 9789389224948 Page No 83-99. Chapter Name," Financial Crimes: A Comparative Study of South Asian Countries".
Book Titled," Impact of COVID-19 on Indian Economy", Published by Asian Press Books ISBN: 978-93-90238-47-7 Page No 1-12, Chapter Name," The Epidemic Disease Act, 1897: A Critical Evaluation"