2nd Round of Applications Closed! For Details Contact : +91 701 800 7000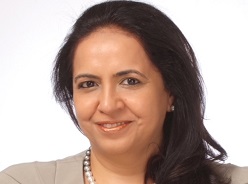 Abrol has over 25 years of experience as a senior banking executive and venture capitalist. Having held leadership roles at top-tier global banks such as Westpac and Bank of America Merrill Lynch in New York, Hong Kong, Sydney and India, she is committed to men toring leaders and driving empowerment and accountability. With a track record in building new business lines, turnarounds, and leading organisations through change , challenges and crisis situations, she is known for building diverse, high-performance and result-oriented teams.
She is an alumnus of FMS (Delhi) and St Stephens College (Delhi).
Publication