Disabled Friendly Infrastructure - Shoolini University
Admissions Open
Management
Applied Sciences
Basic Sciences
Law
Media
Arts
Hotel Management
Yoga
Disabled Friendly Infrastructure
Shoolini University has a diverse community of both staff and students. We embrace a positive attitude to promote equality and diversity. Our aim is to provide a healthy environment for learning and working that covers physical, intellectual, emotional and social (including sports and recreation) aspects of the university experience.
Our objective is to create an environment that supports and provides equal opportunities for all —a barrier free, harassment-free healthy environment within the campus, free from unlawful discrimination, ensuring equality of opportunity, dignity and respect for all individuals, immaterial of his/her disabilities.
We have designed a special policy that is applicable to all schools and administrative offices functioning within the university, and all procedures, right from admission, examination, to placements.
HIGHLIGHTS
Conveyance
Centralised transport vehicle/e-carts for differently-abled persons are provided for conveyance on the campus. Differently-abled employees are provided transport/conveyance facility and those who have their personal vehicles may be given transport allowance to commute between hostels and the academic buildings.
Accommodation
Priority is given to hostel accommodation/campus housing for students, faculty, employees. They are given preference on the ground floor in especially-designed rooms, taking into consideration their special requirements.
Financial Assistance for Support Systems
Financial assistance to buy tricycles, scooters, stretches, support devices, etc., is given to the needy persons. Help is also at hand to procure hearing aids for hearing impaired persons. For visually challenged students, financial help is provided to procure mp3 voice recorders/players for recording and listening to classroom lectures. The university may approach some foundations and charity organisations to raise funds for providing such assistance.
Computing Facility/Enabling Facilities
All computing facilities meant for differently-abled students/employees are backed up with adequate technical staff/technicians who have the knowledge of operating systems. The Placement Cell proactively explores the possibility and provides employment in industry and other relevant institutions. Special equipment for sports and games is made available for recreational needs. A 24x7 helpline number is also made available to students. We offer special healthcare and medical facilities on periodic or demand basis.
Infrastructure
Sufficient number of ramps and railings are created on the campus to cater to the special needs of the differently-abled persons. There are special washrooms in every block to meet the requirements of disabled students/staff. Also, a number of our buildings and blocks have the provision of lifts.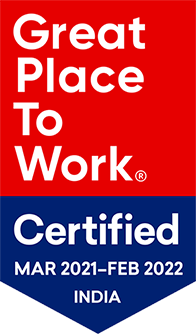 Information About
Information For
Quick Links
Contact Us
City Office:
SILB, The Mall, Solan - 173212 Himachal Pradesh
Address:
Shoolini University, Kasauli Hills, Solan, Himachal Pradesh. 173229
Mailing Address:
Accounts/ Fee:
01792-352002, +91 9736745800
Reception:
01792-350000/ 7807899712
×
APPLY FOR ADMISSIONS 2021