Best Practices
Shoolini University believes that inculcating the right values in students is of the utmost importance. Our activities are aligned to the 5 NAAC Core Values, helping the student imbibe a value system that the nation may be proud of.
Several measures have been taken by the University to promote value-added education:
• Gender equity and sensitisation, provision of facilities for women (link to write up on women's facilities)
• Disabled-friendly environment and access (link to uploaded document)
• An inclusive environment promoting tolerance and respect towards diversities
• Sensitization of students towards constitutional obligations as responsible citizens
• Prescribed codes of conduct and frequent awareness programs for students, staff, and faculty
Some recent initiatives in best practices:
Online & digital resources for students
Shoolini University has created cutting-edge, AI and ML-driven online and digital resources for students. Started in 2013 and fondly referred to as eUniv, it was inaugurated by none other than Dr. APJ Abdul Kalam.
Over the years, we have built one of India's best and fully integrated edutech platforms that leverages cutting edge AI and Machine Learning technologies.
Education World has ranked Shoolini as India's no. 1 in online and related technologies, QS has certified Shoolini with the highest grade and the THE has nominated Shoolini's student support technology platform and among Asia's best 8. All has been bult inhouse by our students and faculty and the technology has now been commercialised.
Social Projects and Extension activities
It is our firm belief that social activities conducted by students beyond their curriculum help them to build empathy, compassion, and teamwork. Several social activities conducted voluntarily by students inculcate the right set of values amongst the student community, helping them to shape into compassionate human beings and future leaders. Several NGOs partner with Shoolini University to run regular programs for the environment, cleanliness, health awareness and more.
Some of the NGOs we work with include, each of them unique in their own way:
• YouWeCan for cancer awareness, which is a brain child of cricketer Yuvraj Singh)
• GOONJ for clothing donation, run by Magsaysay award winner and well-known social entrepreneur Anshu Gupta
• Healing Himalayas Foundation, founded by environmentalist & trekker who cleans trash in the higher reaches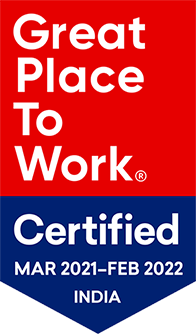 Information About
Information For
Quick Links
Contact Us
City Office:
SILB, The Mall, Solan - 173212 Himachal Pradesh
Address:
Shoolini University, Kasauli Hills, Solan, Himachal Pradesh. 173229
Mailing Address:
Accounts/ Fee:
01792-352002, +91 9736745800
Reception:
01792-350000/ 7807899712
×
APPLY FOR ADMISSIONS 2021