Post Graduate Diploma in Direct Selling
Post Graduate Diploma in Direct Selling (PGDDS) at Shoolini University is a year-long program designed with the vision to create rational and profitable direct selling distributors by providing them with a predictable, research-based progression path. Students go through a rigorous teaching and training regime, where they improve their communication, public speaking, presentation and people skills. This contributes positively to their sales performance while developing their entrepreneurial and leadership skills.
The curriculum covers the concept of direct selling, its history, evolution, trends and the industry's major players. Additionally, it also covers the regulatory framework, guidelines, rules and different compensation plans designed and offered by direct selling companies. Our students get a chance to interact and learn from industry legends like Sidharth Singh, Surendra Vats, Surekha Bhargav, Deepak Bajaj, Anil Narang, Harshvardan Jain, Dipali Patrawala and many more.
PGDDS imparts theoretical and practical knowledge as well as the skill sets required to succeed as a direct selling professional.
The internationally acclaimed faculty at Shoolini University comes from leading Indian and global universities such as Oxford, NIH, and NCI. Many faculty members have received grants from national and international funding agencies.
The university has collaborations with renowned universities across the world for student exchange programs, faculty exchange, and more. Prominent among these are, the University of Arkansas, USA; Lanzhou University, China; University of Naples, Italy; Taipei Medical University, Taiwan; Gachon University, South Korea; South Dakota Mines University, USA.
Shoolini University is UGC Approved and NAAC Accredited.
Career Opportunities
Marketing Executive
Market Research Analyst

Advertising Manager
Brand Manager

Marketing Communications Manager
Sales Manager
Course Information
Eligibility
Graduation in any discipline with minimum 55% marks
---
Admission Criteria
Admission through faculty interaction
---
Semester Fee
₹ 75000
* One-time refundable security fee of Rs. 10,000
Latest News
Quick Links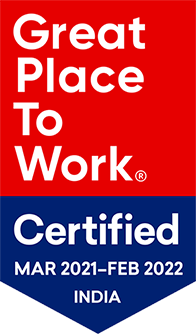 Information About
Information For
Quick Links
Contact Us
City Office:
SILB, The Mall, Solan - 173212 Himachal Pradesh
Address:
Shoolini University, Kasauli Hills, Solan, Himachal Pradesh. 173229
Mailing Address:
Accounts/ Fee:
01792-352002, +91 9736745800
Reception:
01792-350000/ 7807899712
×
APPLY FOR ADMISSIONS 2021