Post Graduate Diploma in Direct Selling
A Post Graduate Diploma in Direct Selling (PGDDS) provides entrepreneurial opportunities to students in the direct selling industry. This program at Shoolini University will provide students insights into Government formulated guidelines and rules governing the industry, differentiating factors between genuine companies and Ponzi schemes and other details required to understand and develop a successful career in the industry.
Shoolini University is establishing a Centre of Excellence for Direct Selling in Academics (CEDSA), wherein IDSA and Shoolini University, along with industry experts, will join hands to provide clarity of thought regarding Direct Selling to the masses through education and research. This Diploma is one of the key initiatives towards successful implementation of CEDSA's objectives.
PGDDS is a one-year full time regular diploma course consisting of six months of course work and six months of internship in a reputed direct selling company. The Program will combine face-to-face lecturing, guest lectures from the who's who of the industry, skillset workshops, and group activities with the use of our latest technology-based pedagogy tools and platforms. The internship period of six months will provide students a platform to launch their career in their direct selling company of choice.
Direct Selling industry, in spite of being around for 25 years in India, is getting its due recognition only now. And the release of Direct Selling Guidelines by the MoCA, GoI and its adoption by 15 Indian states and some other initiatives, have suddenly catapulted this industry into the limelight. There are more than two crore distributors associated with various direct selling companies in India, many of them closely related to academics.
According to reports published by research heavyweights like FICCI, KPMG, KANTAR etc., the Direct Selling industry is poised for exponential growth. Almost all the major direct selling companies work transnationally, and every distributor has the privilege to build his direct selling business across different countries being operated by their companies. We intend to work internationally by collaborating with direct selling academic bodies like Direct Selling Education Foundation (DSEF) towards initiating and providing quality research for betterment of the industry.
IDSA comprises of 23 national and multinational companies including Amway, Modicare, Tupperware, Avon, Oriflame, IMC, Altos etc. Apart from IDSA member companies, there are a number of genuine direct selling companies working under the umbrella of other regulatory autonomous bodies like FDSA and FICCI Direct like Vestige, RCM, OK Lifecare, and many more.
Career Opportunities
Marketing Executive
Market Research Analyst

Advertising Manager
Brand Manager

Marketing Communications Manager
Sales Manager
Course Information
Eligibility
Graduation in any discipline with minimum 55% marks.
---
Admission Criteria
Admission through faculty interaction
---
Semester Fee
₹ 49,500
* One-time refundable security fee of Rs. 10,000
Latest News
Quick Links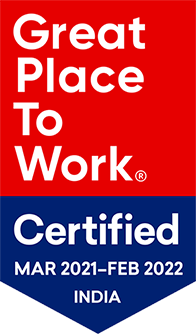 Information About
Information For
Quick Links
Contact Us
City Office:
SILB, The Mall, Solan - 173212 Himachal Pradesh
Address:
Shoolini University, Kasauli Hills, Solan, Himachal Pradesh. 173229
Mailing Address:
Accounts/ Fee:
01792-352002, +91 9736745800
Reception:
01792-350000/ 7807899712
×
APPLY FOR ADMISSIONS 2021