Gurjot Kaur
Associate Professor

/

Pharmaceutical Sciences
Associate Professor, Ph.D
About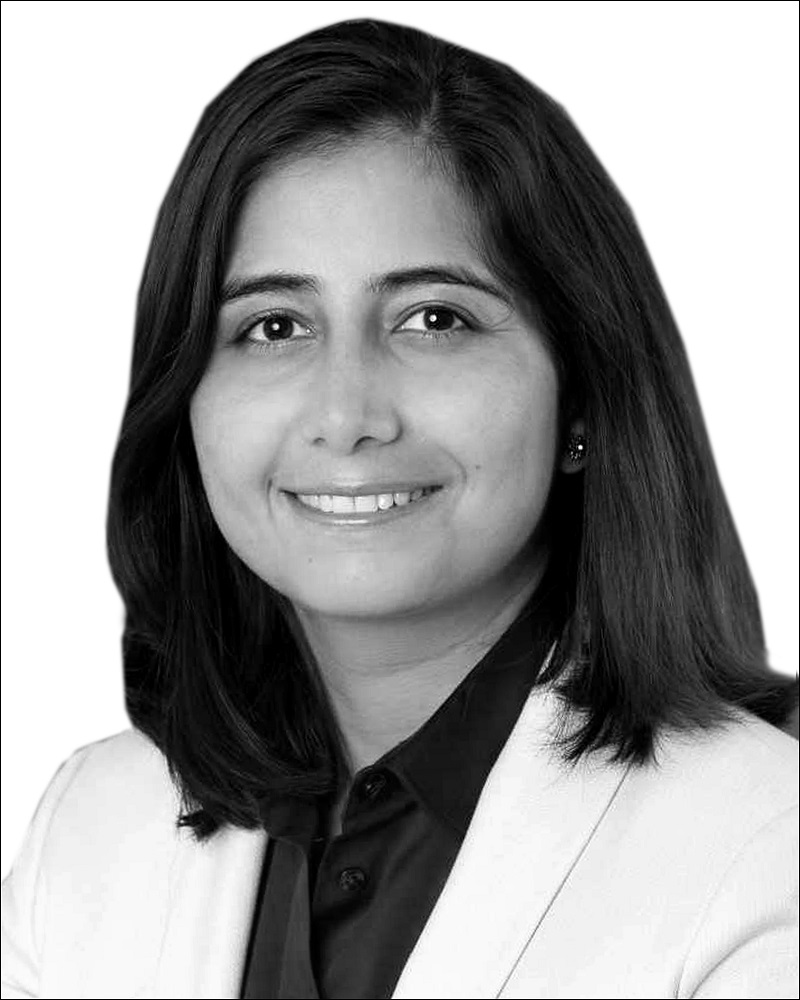 Dr. Gurjot Kaur is an Associate Professor at School of Pharmaceutical Sciences at Shoolini University and her main area of teaching is Pharmacology. Previously, she worked as a Post-Doctoral fellow from University of Konstanz, Konstanz, Germany and has a PhD in Pharmaceutical Sciences from University of Innsbruck, Austria and a M.S. Pharm in Biotechnology from NIPER, S.A.S Nagar. Her current research interests include 'Delineating molecular mechanism important for air pollution in Indian population' and 'Improving toxicity profiling of indigenous Himalayan plants used as traditional medicine'. She is actively involved in in leadership roles in Society of Toxicology and loves to blog about science.
Publications
Kaur G, Muthumalage T, Rahman I. (2018). Mechanisms of toxicity and biomarkers of flavoring and flavor enhancing chemicals in emerging tobacco and non-tobacco products. Toxicology Letters, 288,143-155. doi: 10.1016/j.toxlet.2018.02.025.
Bodrikov V, Welte C, Wiechers M, Weschenfelder M, Kaur G, Shypitsyna A, Pinzon-Olejua A, Bastmeyer M, Stuermer CAO. (2017). Substrate properties of zebrafish Rtn4b/Nogo and axon regeneration in the zebrafish optic nerve. Journal of Comparative Neurology, 525, 2991-3009. doi: 10.1002/cne.24253.
Scharinger A, Eckrich S, Vandael DH, Schönig K, Koschak A, Hecker D, Kaur G, Lee A, Sah A, Bartsch D, Benedetti B, Lieb A, Schick B, Singewald N, Sinnegger-Brauns MJ, Carbone E, Engel J, Striessnig J. (2015). Cell-type-specific tuning of Cav1.3 Ca(2+)-channels by a C-terminal automodulatory domain. Frontier in Cellular Neuroscience, 9, 309. doi: 10.3389/fncel.2015.00309.
Kaur G, Pinggera A, Ortner NJ, Lieb A, Sinnegger-Brauns MJ, Yarov-Yarovoy V, Obermair GJ, Flucher BE, Striessnig J. (2015) A Polybasic Plasma Membrane Binding Motif in the I-II Linker Stabilizes Voltage-gated CaV1.2 Calcium Channel Function. Journal of Biological Chemistry, 290, 21086-100. doi: 10.1074/jbc.M115.645671.
Striessnig J, Pinggera A, Kaur G, Bock G, Tuluc P. (2014). L-type Ca2+ channels in heart and brain. Wiley Interdisciplinary Reviews in Membrane Transport Signaling, 3, 15-38.
Gebhart M, Juhasz-Vedres G, Zuccotti A, Brandt N, Engel J, Trockenbacher A, Kaur G, Obermair GJ, Knipper M, Koschak A, Striessnig J. (2010) Modulation of Cav1.3 Ca2+ channel gating by Rab3 interacting molecule. Molecular and Cellullar Neuroscience, 44, 246-59. doi: 10.1016/j.mcn.2010.03.011.
Kaur G, Roy I. Therapeutic applications of aptamers. (2008). Expert Opinion on Investigational Drugs, 17, 43-60.