Gurjot Kaur
Associate Professor

/

Pharmaceutical Sciences
Associate Professor, MS (Pharm), Ph D (Pharmaceutical Sciences)
About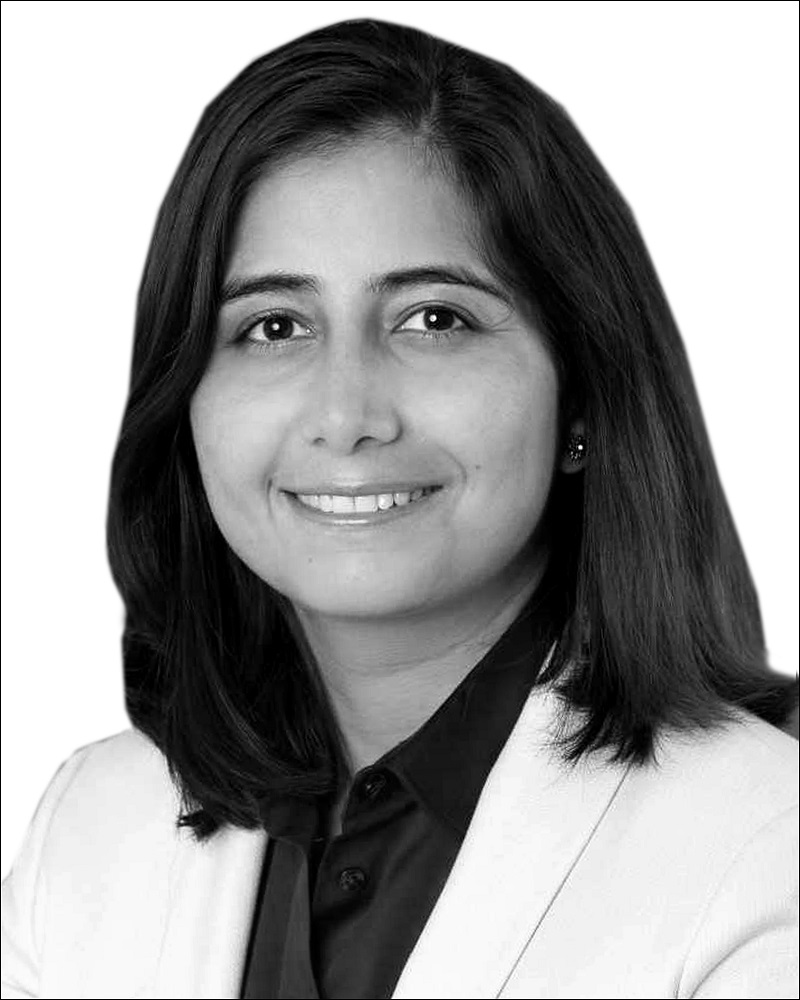 Gurjot Kaur is an alumnus of the University of Innsbruck, Austria (PhD, 2013) and qualified GATE in 2006 and NET in 2007. She has two post-doctoral fellowships, Neurobiology (2016) and Toxicology (2019), from the University of Konstanz, Germany.
With over six years of teaching experience, her academic contributions include several international scientific papers, reviews, book reviews, book chapters, edited and authored books published by Elsevier, Springer Nature, Taylor & Francis, and Wiley, as well as conference papers, popular science articles, and weblished articles with 474 citations, 8 h-index, and 7 i10-index.
Gurjot Kaur is conducting research in human and environmental toxicology and is in-charge of In-Vitro Toxicology Laboratory; is a part of the HPC Consortium for COVID19 and has two running projects. While one of them is resource-based funding for drug discovery for COVID19, the second project, funded by the Society of Toxicology, is about the microplastic contamination of soil.
She has been awarded with the 'SOT Undergraduate Faculty Research Grant, 2020-2021', 'SOT Undergraduate Faculty Development Educational grant, 2019-2020', 'DAAD STIBET Teaching assistantship, 2016', 'International Tox-Scholar Outreach grant awardee, 2017-2018', and 'Toxicon Travel Award, 2018' in recognition of her scientific research; serves in many capacities like reviewer in several scientific journals, environmental consultant to industries, and other committees in the university; is an active member of the Society of Toxicology (SOT), and Graduate Women in Science (GWIS).
The thrust area of Gurjot Kaur's research is Human and Environmental Toxicology, especially air and water pollution. At present, she is engaged in research to develop sustainable environmental remediation technologies for pollution prevention and control.
Publications
Peer-Reviewed Journals:
Ali A, Garg P, Goyal R, Kaur G, Li X, Negi P, Valis M, Kuca K, Kulshrestha S (2021). A Novel Herbal Hydrogel Formulation of Moringa oleifera for Wound Healing, Plants, 10 (1), 25.
Kaur G, Gaurav A, Lamb T, Perkins M, Muthumalage T, Rahman I. (2020). Current Perspectives on Characteristics, Compositions, and Toxicological Effects of E-Cigarettes Containing Tobacco and Menthol/Mint Flavors. Front Physiol., 249: 71-131.
Sharma AK, Kaur G. (2020). Scientometric analysis: identification of research trends for ozone as an air pollutant for 2011-2019. Environ Sci Pollut Res Int, Nov;27(31):38568-38579.
Sharma AK, Kapoor VK, Kaur G. (2020). Herb-drug interactions: a mechanistic approach. Drug Chem Toxicol., Mar 12:1-10.
Kaur G, Fahrner R, Wittmann V, Stieger B, Dietrich DR. (2019), Human MRP2 exports MC-LR but not the glutathione conjugate. Chem Biol Interact, Sep 25;311:108761.
Kaur G, Muthumalage T, Rahman I. (2018). Mechanisms of toxicity and biomarkers of flavoring and flavor enhancing chemicals in emerging tobacco and non-tobacco products. Toxicol Lett., May 15;288:143-155.
Bodrikov V, Welte C, Wiechers M, Weschenfelder M, Kaur G, Shypitsyna A, Pinzon-Olejua A, Bastmeyer M, Stuermer CAO. (2017), Substrate properties of zebrafish Rtn4b/Nogo and axon regeneration in the zebrafish optic nerve. J Comp Neurol. 2017 Oct 1;525(14):2991-3009.
Book Chapters:
G Kaur, P Negi, VK Kapoor (2021). Nutraceuticals in dermal diseases. In Nutraceuticals, Elsevier, Cambridge, UK, 181-192.
G Kaur (2019). Hepatic Toxicity Biomarkers. In Biomarkers in Toxicology, Elsevier, Cambridge, UK, 251-266.
G Kaur (2019). Freshwater Cyanotoxins. In Biomarkers in Toxicology, Elsevier, Cambridge, UK, 601-613