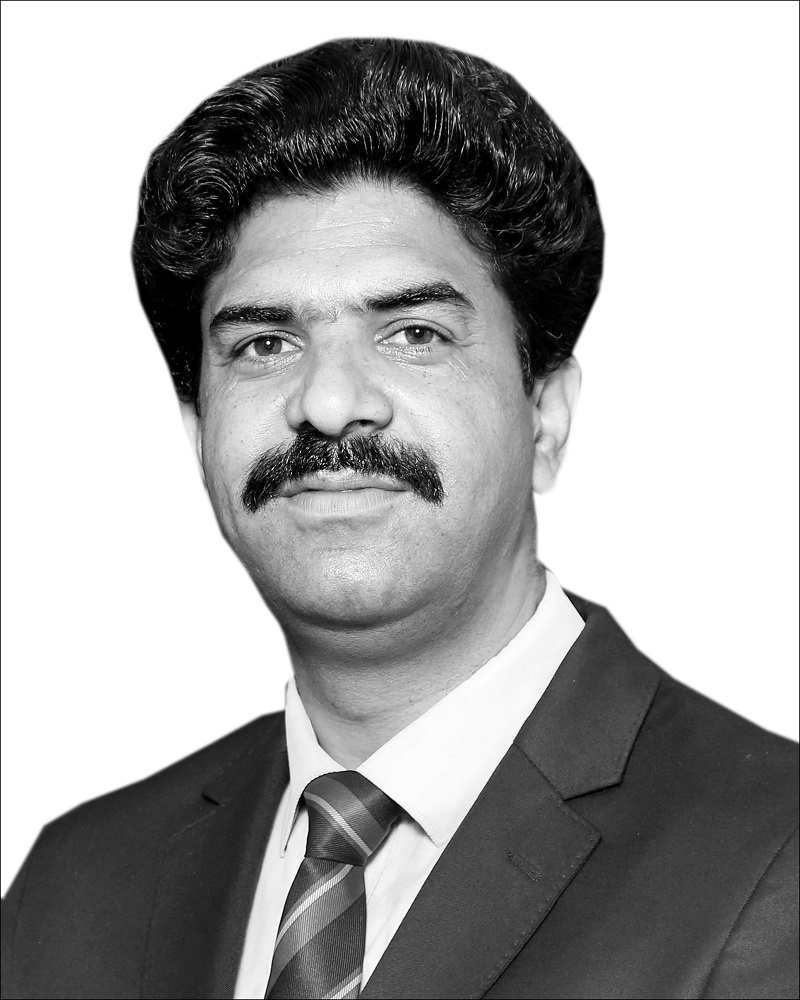 A PhD in Consumer Behaviour, Kuldeep Chand Rojhe imparts deep knowledge in Marketing, Consumer Behaviour, Brand Management & Digital Marketing. He is involved in research and consultancy in management domain. He guides Doctoral students in the field of marketing. With 19 years of teaching and administrative experience, his academic contributions include several international scientific papers, consultancy projects, reviews and book chapters. He has edited books and has 3 patents as well as 6 copyrights.
Rojhe has developed a model on consumer complaining behaviour, TQM adoption and performance model, Context, Awareness and Benefits-CAB Model of Maternity Benefits, SAILOR- Shoolini Academic Instructions for leveraging online resources, and several survey instruments for research in management. He is also serving in many capacities like regulatory compliance, consultant to industries, and several important committees in the university.
Currently, Dr. Rojhe is engaged in research in consumer privacy concerns, unethical consumer behaviour and brand management.
Publication
Peer-Reviewed Journals:
Verma, S., & Rojhe, K. C. (2021) Importance of evaluative criteria in decision process of selected FMCG among rural consumers: A comparison of Compensatory and Non – Compensatory structures. Elementary Education Online, 20 (5), 3039-3053. doi:10.17051/ilkonline.2021.05.329
Verma, S., & Rojhe, K. C. (2021) Rural society decision construction for FMCG (Toothpaste) decision: A decision rule perceptive. Elementary Education Online, 20 (5), 3054-3062. doi:10.17051/ilkonline.2021.05.330
Abhilash Pathania, Raj Kumar, Kuldeep Rojhe, Bhaskar Goel, Sorabh Aggarwal, Dalgobind Mahto. (2021). Value Stream Mapping - Panacea for lead time reduction in Ferrite Core Industry. Materials Today: Proceedings. (Accepted 2021)
Hosaini, A., & Rojhe, K. C. (2020). Review Paper on Factors Influencing Consumer Behavior. TEST Engineering & Management magazine, 28 (May/June 2020), 7059–7066.
Rojhe, K., (2020). Service Failure and Customer Complaints in Online Shopping, Journal of Xi'an University of Architecture & Technology, XII (IV), 5485-5492.
Kapoor, M., Mahindroo, N., Rojhe, K. C., (2020). Status of Adoption of "Quality by Design" Approach in Pharmaceutical Industries in Himachal Pradesh: An Appraisal of Factors Influencing the Adoption by a Questionnaire Survey, Research Journal of Pharmacy and Technology (Paper accepted) – Scopus Indexed
Kapoor, M., Rojhe, K. C., Mahindroo, N., (2020). Quality by design Approach in Indian Pharmaceutical Industry: A Brief Status Appraisal, International Journal of Pharmaceutical Research, 12(3), – Scopus Indexed
Verma, S., & Rojhe, K. C. (2018). Review of Evaluative Criteria Used by Consumers Preceding Purchase Decisions of FMCGs (Fast Moving Consumer Goods). NMIMS Management Review, XXXVI (3): 10–26. – Emerging Sources Citation Index (Clarivate Analytics)
Kumar, M., & Rojhe, K. C. (2018). Study of consumer behaviour toward online hotel room reservations. International Journal of Management and Development Studies, 7(1), 14–23. - UGC Approved
Kumar, M., & Rojhe, K. C. (2018). e-Distribution Channels Analysis : A Study of Chandigarh Hotels. International Journal of Creative Research Thoughts, 6(1), 13–19. - UGC Approved
Vashisth K.K, Rojhe K.C. (2017). A Review of Network Marketing Industry's Fight towards Legitimacy in India. Pacific Business Review International, 10(4) 152-158 - UGC Approved, Emerging Sources Citation Index (Clarivate Analytics)
Vashisth K.K, Rojhe K.C. (2017). Distribution of margin among intermediaries; disintermediation and the contemporary entrepreneurial flow. ELK Asia Pacific Journal of Marketing and Retail management, 08(3)33-44 Retrieved from http://www.elkjournals.com/ UGC Approved,
Vikas, Rojhe, K.C (2017). Study of TQM Performance among Pharmaceuticals Manufacturers of Himachal Pradesh, India. International Journal of Innovative Research and Advanced Studies (IJIRAS), 4(5), ISSN: 2394-4404, 381-387
Vikas, Rojhe, K.C (2017). TQM Adoption among Pharmaceuticals Manufacturers of Himachal Pradesh, India. International Journal of Business Management and Scientific Research, Eminence Journal, ISSN: 2394 – 6636, 13-17
Kumar, R., Shukla, R. K., & Rojhe, K. C. (2016, December). Influence of customers' attitude on purchase of Counterfeit products in Himachal Pradesh, India. International Research Journal of Marketing and Economics, Associated Asia Research Foundation (AARF) 3(12), 1-19.
Presented Poster on "Sustainable Eco Tourism Model – Way forward for Himachal Pradesh," December 15, 2015, Shoolini University, Solan
Kumar, R., Shukla, R. K., & Rojhe, K. C. (2015, March). Customers Behavior towards counterfeit products-a case of Solan town in Himachal Pradesh. Global Journal of Multidisciplinary Studies, 4(4), 150-159. Retrieved from http://www.gjms.co.in/index.php/gjms/article/view/711/643
Book Chapters:
Sulochna, Rojhe, K.C., (2015) Corporate Social Responsibility with special reference to Banking in India, Corporate social Responsibility, Books International, New Delhi, pp 167-180 ISBN978-93-837932-8-0
Sulochna, Rojhe, K.C., (2015) Challenges & problems faced by rural customers in banks - a case study of Solan district in Himachal Pradesh, Proceedings of 2nd International conference on innovation & sustainability, managing for change, , Hindu Institute of Management, Bharti Publication, New Delhi, pp 10-15 ISBN 978-93-81212-92-9
Rojhe, K.C., Sulochna, (2014) Aura of charismatic leadership, proceeding of international conference on contemporary issues in leadership and management, Jalandhar, Twenty first century Publication Patiala, pp 111-114 ISBN 978-81-89463-82-3