B Tech CSE Big Data Analytics
At Shoolini University, our analytical young minds learn about the existing and evolving techniques and theories related to Big Data, which include statistics, data mining, data warehousing and data visualisation. Big Data Analytics helps organisations harness their data and use it to identify new opportunities. It leads to smarter business moves, more efficient operations, higher profits and more satisfied customers.
Big Data Analytics examines large amounts of data to uncover hidden patterns, correlations and other insights. The discipline's applications enable Data Scientists, Predictive Modellers, and other analytics professionals to analyse growing volumes of structured transaction data.
Shoolini University offers Amazon Web Services certification as part of the curriculum to prepare students for jobs of the future.
Specialisations are available in Analytics and Database Administration.
Students of this course can also enroll for certification in a recognised Amazon Web Services (AWS) academy that prepares students for industry roles. This helps our students to prepare for a career in the rapidly-growing cloud computing space as they pursue industry-recognised AWS Certifications.
Key areas of research
Software and Tools for Massive Big Data Processing | Security | Privacy Issues in Big Data | Scalable Architectures for Massively Parallel Data Processing | Data Mining Tools and Techniques for Big Data | Scalable Storage Systems for Big Data
Course Information
Eligibility
10+2 with any of the three following subjects — physics /mathematics / chemistry / computer science / electronics / information technology / biology / informatics practices / biotechnology / technical vocational subject / agriculture / engineering graphics / business studies / entrepreneurship and minimum 55% marks.
---
Admission Criteria
NEET/JEE/ SAT or Shoolini University's multiple choice entrance test.
---
Semester Fee
₹ 1,04,302
* One-time refundable security fee of Rs. 10,000
Latest News
Quick Links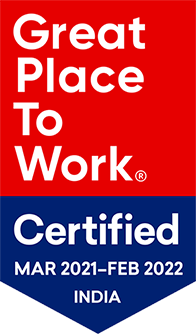 Information About
Information For
Quick Links
Contact Us
City Office:
SILB, The Mall, Solan - 173212 Himachal Pradesh
Address:
Shoolini University, Kasauli Hills, Solan, Himachal Pradesh. 173229
Mailing Address:
Accounts/ Fee:
01792-352002, +91 9736745800
Reception:
01792-350000/ 7807899712
×
APPLY FOR ADMISSIONS 2021